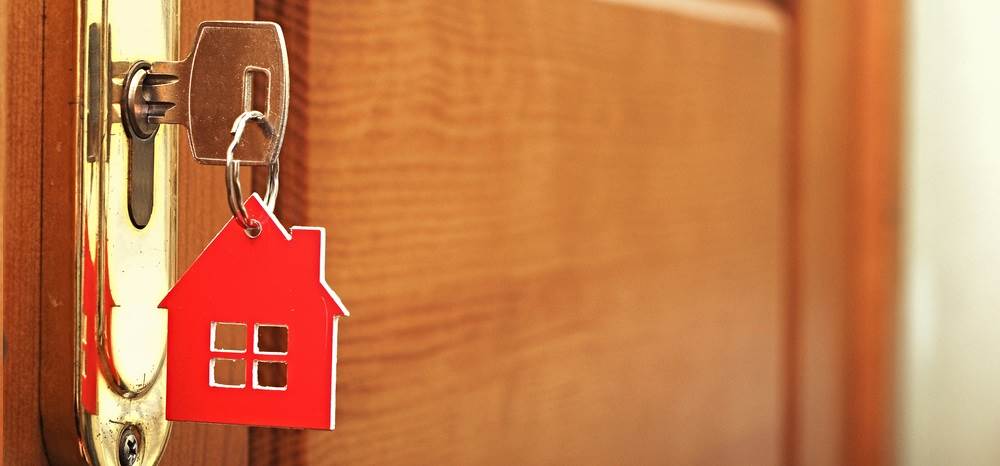 Ten things to do before moving house
Congratulations - you've found your dream property! Whether you're buying or renting a flat or house, there are certain things you have to remember to do before you move. We take a look at ten things to remember that will make your moving day easier.
1: Packing
Packing is, of course, one of the most time consuming activities before moving house. You need to book a moving company (or ask friends to help), which in itself can be difficult depending on dates. The summer holiday is always a busy time for moving, and in many cases Fridays can be the busiest day for moving companies. It is best to book ahead – but make sure your moving date is confirmed: you may have to pay a fee for pulling out.
When it comes to packing, it's not just about putting everything into boxes and leaving it at that. As well as being a good opportunity to get rid of things you no longer want or need, or possibly can't fit in your new property, this is a great time to work out what furniture and other items will go in each room.
Mark each box with what room it is for, and make corresponding signs for each room of the house, which you can Blu-Tack to the door before the movers unpack. If you have children, make them feel like they are helping (and keep them out of the way!) by asking them to decorate the signs.
By marking each box, you not only help save the removal company time, but you will save yourself time when it comes to unpacking.
It can also be useful to have a box of things that you will need on the day: having a kettle, few mugs, tea and biscuits, toothbrushes and a pair of pajamas in an easy-to-find box can make it easier to find the essentials during the move. This saves time during the day and in the evening afterwards, when you will no doubt be tired.
Keep this essentials box, along with any essential documents (such as passports) and food items in your car, so that you know where it is at all times.
2: Redirect your mail
Before you move, make sure you set up a mail redirect from the Royal Mail. The service costs £29.99 and can be set up for three, nine or 12 months. You can set up the redirect in advance of the day you move, and this will not only make sure that you receive all your mail, but will also cut down on your personal information going astray.
Even with the redirection service, it is important that you make sure that anyone you usually receive mail from has your correct address. This will include any magazine or newspaper subscriptions, your work and your bank.
As your bank will post you out PIN numbers and new cards, sometimes without advance warning, it is very important that they know in advance of your move.
Remember also to inform your local council for council tax and the electoral register.
3: Make sure your car gets the new address too
Remember to update your address on your driver's licence and your car insurance to that of your new accommodation. This may not seem important, but some car insurance policies are based on where the car is kept overnight: so by being in a different driveway or garage as a result of the move, your insurance could refuse to pay out.
4: Arrange your TV and broadband
First off, make sure to notify TV Licencing that you are changing address, so that you are covered to watch TV from the day that you move, and don't have to pay extra for two licences – one for your old property and one for your new.
Also make sure to find out about broadband, landline and digital TV. Most providers will allow you to change your package to the new address – as long as they offer service in that area. However, you will need to contact them in advance to see if you can simply transfer the package, whether they can offer an alternative, or if you can get a refund for the unused contract period if required.
If your phone line won't be up and running from the day you move, make sure that your mobile is fully charged with your charger close to hand, for any calls you need to make.
5: Look into the local doctors, dentists and schools
If you're moving within the same area you currently live, then you may be staying with the same doctor and dentist, and your child may be staying at the same school. However, if you are moving to a different town, or even a different area in the same town, you may need to change.
Make sure to look into the options available, and let your current school, doctor and dentist know when you are moving, as well as signing up with the new providers.
If you are getting any out-patient treatment at a local hospital, make sure to inform them of the move as well.
6: Book a child minder and kennels/cattery
If you have children or pets, make sure that they are out of your way on the big day. Perhaps you have relatives that can look after them for the day, or a friend the child can stay with?
Otherwise, remember to book a child minder who can look after the children at their house while you move.
The same goes for pets: if you do not have a friend or relative who can take care of them for the day, make sure to book a kennel or cattery in advance. It can be helpful to put them in the night before, to save time on moving day.
7: Make sure you're insured
You've got your mortgage: but have you got insurance? Make sure that your new house is insured – and also that your contents are insured during the move.
Many removal companies will have insurance, but it is a good idea to check exactly what is covered, as some damage may happen during the move.
8: Don't bite off more than you can chew
When you move, you lose the food in your fridge freezer, so make sure to cut down on the food you buy in the month leading up to the move and instead work through food in the freezer in order to reduce waste.
There is, however, other food items you can take with you, such as bread, cereal and canned food. You can take these in your car when you move to make sure that you do have food you can eat on the day without having to make a trip to a local shop. Having a bottle of UHT milk can also help on the day for tea drinkers.
9: Take readings of gas and electricity meters
Remember to notify your utility suppliers that you are moving, and provide meter readings for your last day. This will stop you from being charged for any gas and electricity charges that are not yours.
Make a note as well to take readings at the new property, in case you need to tell your new supplier. You may have decided to change suppliers from who the previous owners were with: make sure that this is set up so you do have gas and electricity for moving day.
10: Take a final look round the property
Before you leave, take a final look around the property to make sure that you haven't forgotten anything – and that anything that was agreed as part of the sale (for example, curtains) are still in place.
Make sure that any instruction manuals for white goods items, any keys for garages or windows and any additional instructions that you may have written down for the new homeowners are in a clear area e.g. the kitchen worktop.
With so much to remember, it is no wonder that moving house is considered one of the most stressful activities. Just remember to take your time, write a checklist of everything that needs done and try to take things in stages. 
Comments
+

View more comments
Join the conversation.
Related Posts
Liked this article? We think you will find these interesting too:
April 20, 2016
In Buying a house By So, you have bought a house! Congratulations. By now, feeling a wee bit weary, perhaps, you have been through the process of arranging funding, searched for suitable homes on ASPC's website, made a selection to view, been to see several, tried for a couple, possibly, without success, but now the end is in view.
So, you have bought a house! Congratulations. By now, feeling a wee bit weary, perhaps, you have been through the process of arranging funding, searched for suitable homes on ASPC's website, made a selection to view, been to see several, tried for a couple, possibly, without success, but now the end is in view.