Photo credit: Big Noise Torry and photographer Alastair Robbs.
ASPC has a charitable giving policy that provides support to a variety of worthwhile local causes and aims to make a real difference, in many cases for the benefit of those less fortunate.  Examples of where ASPC has helped to make a difference include:


Bethany Trust



Works toward preventing homelessness as well as alleviating the suffering of people who are homeless.  They provide tailored visiting support and community development.  They also support individuals and families to help them address long-standing issues including:  social isolation, unemployment, and drug addiction. 


Big Noise Torry


Focuses on the talent and potential of children in the Torry area of the city.  It counters social problems by drawing a line under the past and nurturing a new generation of children who grow up in an environment saturated with intensive and immersive music making. While the most obvious triumphs are musical, the key purpose is to use that music making to equip children with confidence, resilience, ambition, and a multitude of transferable skills to support them across all areas of their lives. The ultimate goal is to boost educational performance, health and wellbeing so that children grow to achieve their full potential, contributing towards a positive community environment in Torry.


Charlie House


A local children's charity which supports babies, children & young people in the North East with complex disabilities and life-limiting conditions. Our support helps Charlie House to organise special outings for children and their families.  Adapting to life, and caring for a child with a life-limiting condition can be difficult, isolating, stressful and life-changing. Such outings can make an enormous difference when many of the children have to spend much of their time indoors as a result of their condition.


Forget-Me-Not Club



The Forget-Me-Not Club provides invaluable support to those living with and caring for people with dementia.  With a dedicated and highly qualified team of staff and volunteers, they run a host of activities in Banchory and upper Deeside.
The Forget-Me-Not Club currently provides over 600 hours of free care per week, only taking donations and relying on fundraising in order to provide their varied and extensive services. As well as providing activities for people with dementia, Forget-Me-Not also advises and educates carers on the complexities of the disease.
ASPC's support enables the Club to run weekly tea dances, which are appreciated enormously.


Music Hall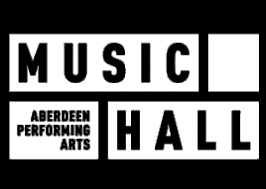 ASPC was the Prime Sponsor for the Music Hall redevelopment which saw the 'A' listed concert hall transformed into a world class venue.  Showcasing musical talent, comedy, dance and drama, we were delighted to contribute to this unique cultural facility.