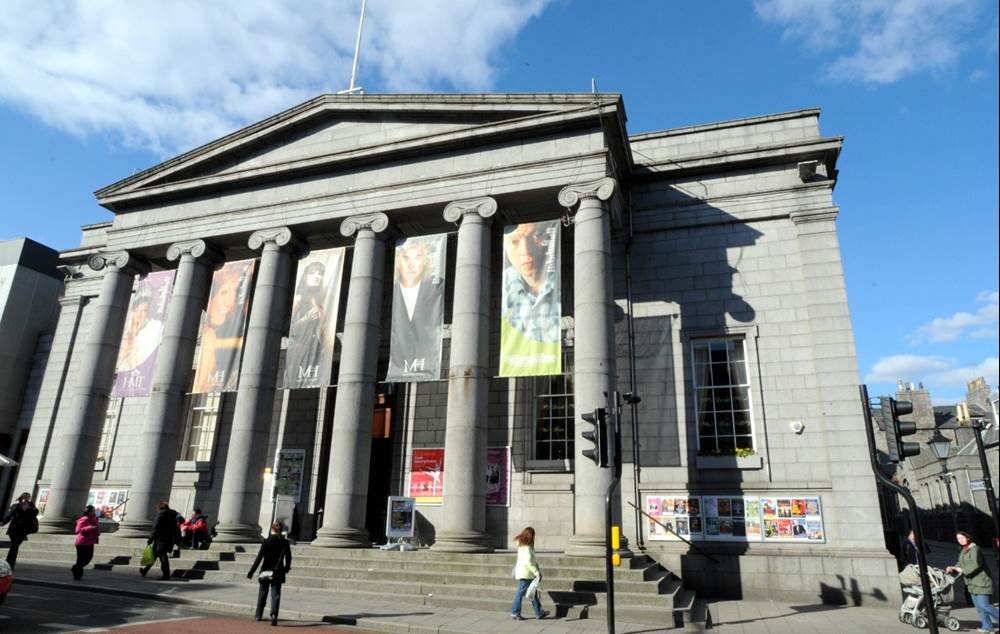 Will Aberdeen's Music Hall revamp strike the right note with the city?
Aberdeen's historic Music Hall is known for being 'a beautiful space to make music with a perfect acoustic' – but improvements are proposed as part of a £7m redevelopment.
You may have seen news regarding the planned developments recently: Building Design Partnership (BDP) was originally appointed to handle the redevelopment of the hall in 2013.
Over the past two years, there has been a boost in funding for the project: Aberdeen City Council has agreed to allocate £1m for the refurbishment, while Creative Scotland has put forward £1.5m and Aberdeen Performing Arts (APA), which operates the venue, is putting forward £1.25m from its restoration fund. The Heritage Lottery Fund is also amongst those providing additional funding.
You may have experienced the wonders of the Music Hall yourself: it's a truly iconic venue, but the building has seen limited investment since the early 1980s.
Having originally been built in 1822, the hall has played host to many famous performers – stretching back to Charles Dickens. (There have been many much more recent and equally gifted artistes gracing the Music Hall, but the thought that Charles Dickens played there struck me as entertaining. I wonder what his "act" was. Anyone out there know?)
Designed by Aberdeen's distinguished architect, Archibald Simpson, and costing £11,500 to build, the venue now features one main auditorium – although it used to have another large ballroom where the public toilets are now located, as well as a card room (which is now the café) and billiard rooms.
Sold to Aberdeen Music Hall Company in 1858, the premises were then taken over by Aberdeen City Council in 1928 when the company went into administration.
But now there are plans to upgrade and conserve this historic A-listed building.
As well as restoring and renovating the auditorium, a new studio space, new creative learning space, a new box office and improved artistic accommodation will be provided.
The venue will require to close for 20 months, during which time the regeneration will also include plans to make the 155 year building more energy efficient and also improve circulation and access.
According to APA chief executive Jane Spiers, the improvements will "literally transform public access making a new visual connection from Union Street right to the heart of the building": something I'm sure we're all interested to see!
These changes should be a great way to showcase a stunning classical building, which has been a talismanic part of the built environment in Aberdeen for over 100 years.
With work set to begin in April 2016, the Music Hall will be closed at the same time as Aberdeen Art Gallery – which is undergoing major redevelopment and refurbishment until the winter of 2017. Two of Aberdeen's significant cultural venues will, thus, be unavailable to the public.
Despite this, the plans are to be applauded. If done well, a significant caveat, then the upgrading of two of our most striking civic buildings will bring great satisfaction to Aberdonians.