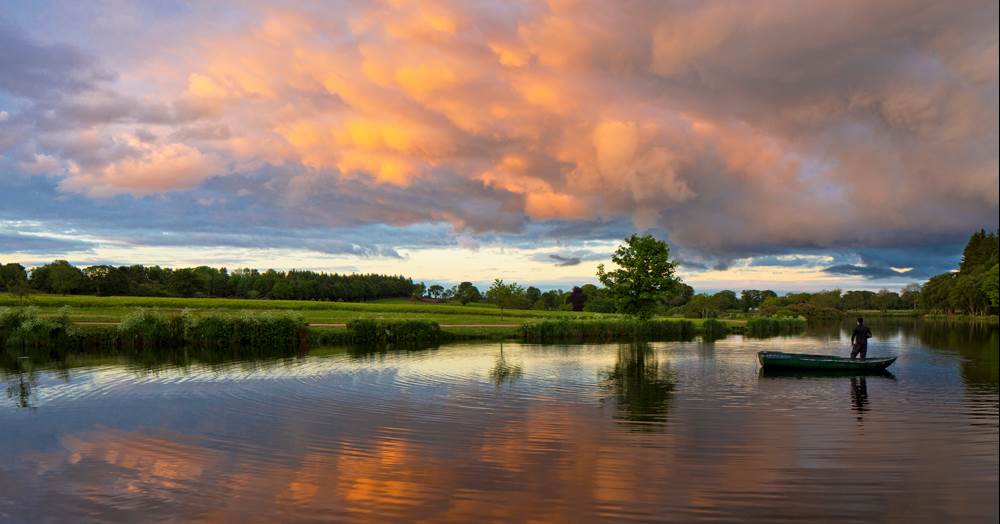 Pitfour – Why it's Jimmy Buchan's favourite view
This year, the ASPC calendar consists of a unique collection of images which represent personal significance for people in the North East. Every month, we'll take a look at the reason why that month's view is so special and highlight the beautiful photograph by photographer Ray Smith.
September's calendar image is a beautiful shot over Pitfour Lake, where the clouds are gently succumbing to a glorious sunset. Jimmy Buchan, star of television series Trawlermen, chose this particular picture as his own contribution to the ASPC calendar, saying: "My special place in the North East is Pitfour Lake near Mintlaw. It is a very beautiful and serene area that is a wonderful location to walk the dog. It is a wonderful spot to enjoy some cracking sunsets in this glorious part of the world."
Despite the natural beauty that shrouds it, Pitfour Lake itself is actually man-made. James Ferguson, the third laird of the Pitfour Estate had it built in front of the, now demolished, mansion house at the turn of the 18th-century. The lake stretches over 50 acres, and incorporates three separate islands within its waters.
Originally stocked with rainbow trout, the waters now have a healthy stock of wild brown trout and coarse fish – making it a scenic setting for a spot of fly fishing. While a limited amount of rainbow trout may be retained by fishers, all other species are protected and must be returned.
As well as the fish that inhabit its depths, the lake and surrounding grounds are also home to plentiful other wild life including otters, swans, and roe deer. All of this coupled with the stunning scenery and what remains of the estate's grand past creates a spot to reconnect with nature that is as intriguing as it is beautiful.
Pitfour Lake and the surrounding estate stretches between the villages of New Pitsligo and St Fergus, just outside of Peterhead.