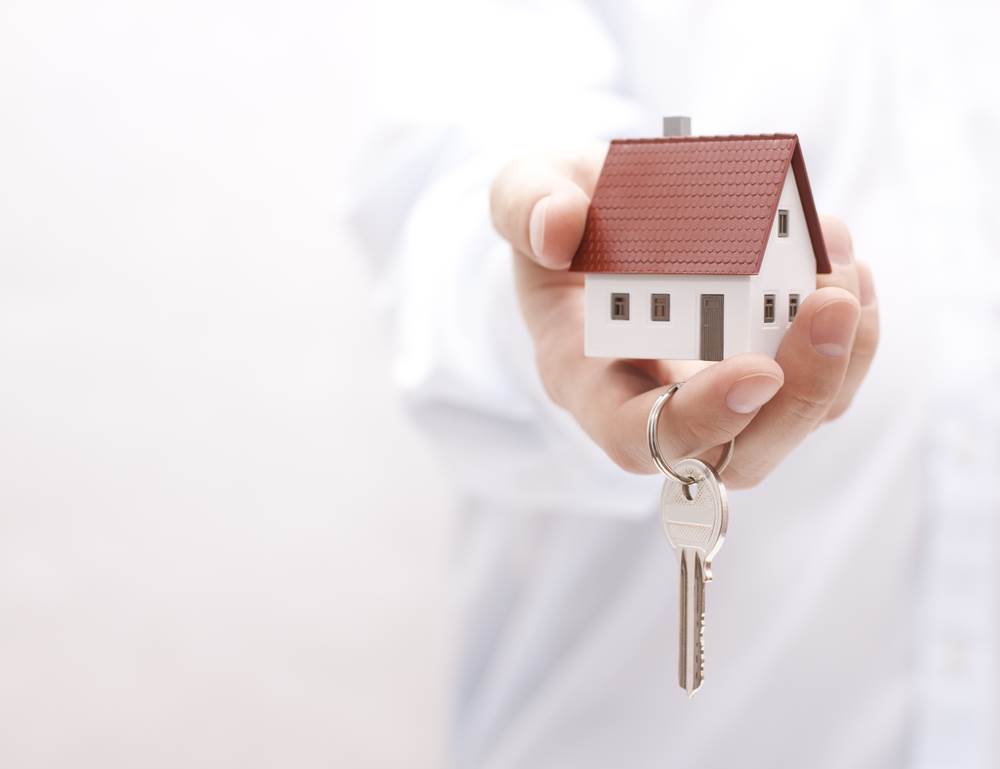 The rights and responsibilities of landlords
If you're thinking of letting out your home, or you're already doing so, you should brush up on your rights and responsibilities as a landlord to make sure you're up to scratch. If you've previously been a landlord in England or Wales, you might think you're ahead of the game. But there's actually a few notable differences in Scotland. We've put together our list of rights and responsibilities to make sure you, and your tenant are covered.
Inform your council, lender and insurer
One of the first things you should do if you're hoping to rent out your property is to register as a Landlord with every local authority area that you let a house out in. You can apply online by visiting the Landlord Registration website. You can also receive a 10% discount on your registration fees by doing it online. It's important to read the 'About' section on the website to ensure you understand the scheme. It also provides great guidelines for helping you understand what is needed when filling out your registration. Even if you choose to use a letting agent to take care of the property and the tenants, you still must register.
Some mortgages and lenders have restrictions on who you can let to. If you rent your property out without consulting them there could be serious issues, as technically you could be breaking your mortgage contract.
Having tenants can also affect your insurance so make sure you're adequately covered and they're aware of the tenants. Buildings, contents and property owner's liability are the type of insurance cover you should make sure you ask about.
If you let your property out to three or more unrelated tenants you have to apply for a HMO (house in multiple occupancy) license. There are further checks that have to be made if you're renting your property out this way.
Paperwork, Paperwork, Paperwork
It's important as a landlord to keep yourself in the right, and make sure all of your paperwork is in order. Without the right paperwork in place there's several different fines you can face.
Tenant information packs should be provided to all new assured and short assured tenants. The pack provides information to the tenant about property condition, tenancy agreements and also highlights the rights and responsibilities of both landlords and tenants. Failing to provide one of these can land you with a £500 fine.
You must be able to produce a valid energy performance certificate free of charge to anyone interested in renting the property. You should know the EPC rating of the property and ensure you include this in any advertising. Failure to do this could mean a fine up to £1000.
Tenancy agreements are the crux of the landlord/tenant relationship and can be important to use in order to avoid future disputes. What kind of agreement you have in place can affect both of you. The tenancy agreement should be in writing and will either be a short assured or assured tenancy, and can be no less than six months. The main difference between the two types is that it's easier to get your property back at the end of a short assured tenancy. If you wish the tenancy to be short assured you also need to provide an AT5 notice.
Repairs and maintenance
Usually in order to access the property, you have to provide reasonable notice, at least 24 hours, and get the tenant's permission. Repairs and maintenance are usually your responsibility as a landlord; this can include exterior and structural repairs, sanitary installations like toilets, baths and sinks. You must also keep a record of any gas safety checks, which should be carried out yearly. As a landlord you also have a duty to ensure your property meets the repairing standard. Tenants can apply to the Private Rented Housing Panel (PRHP) if they believe their landlord has failed to meet their repairing duties.
For a full list of your duties as a landlord you're best to refer to your tenancy agreement, which outlines everything expected of you as a landlord.