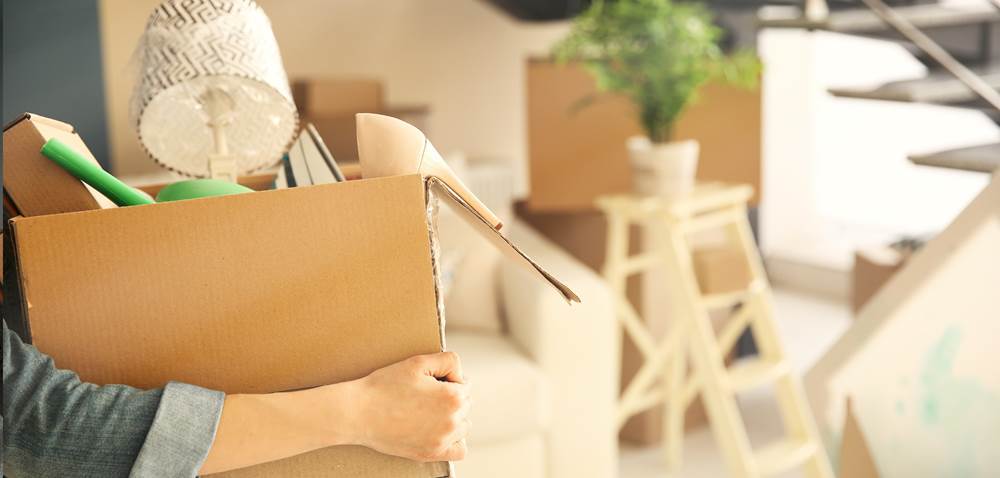 Top tips for moving house - from movers
Moving home is up there as one of the most stressful things to do. But with a little bit of organisation, you can make moving day itself easier.
We asked Aberdeen moving company Shore Porters for their top tips in the month leading up to the move – after all, who knows more about the big move than them?
Four weeks in advance
It's best to call round removal companies as far in advance as you can in order to get quotations and book. The companies will normally need to visit your home to get an eye for exactly how much you are moving and what it will cost.
Ask if the removal company will provide you with boxes – many firms prefer to use their own boxes which are a set size. These allow for easier stacking.
It is also worth checking which day you are moving: it is often cheaper to move on a Tuesday rather than a Friday or Saturday, as these days tend to be more popular.
Three weeks in advance
Once you have received your boxes, it's time to pack! Remember to clearly label boxes – it's a good idea to put the name of the room you want the box delivered to, as well as a brief description of what is inside. For example 'Bathroom – misc. toiletries, cleaning products and mirror'.
If you are taking a gas cooker with you, now is also the time to arrange professional disconnection.
Two weeks in advance
Make sure to cancel deliveries of newspapers, milk, etc, and settle any outstanding accounts, as well as moving any standing deliveries such as magazines to your new property.  Now is also a good time to notify everyone who needs to know about your change of address, including the council.
Don't forget to take a look inside your fridge freezer and start to make a list of what food you have – you don't want to end up with a mountain of frozen food to take with you!
One week in advance
With just a week to go until the move, there is no doubt that your current property will feel like it has been overrun by boxes!
Make sure you pack a bag of important documents (such as passport and birth certificate) and things which you will need with you on the day of the move. As well as a change of clothes and toiletries, you could pack a toilet roll, light bulbs, fuses, candles, matches, cash, your mobile phone charger, batteries and a list of important phone numbers.
Remember not to give this bag to the movers – it should stay with you on the day of the move.
Three days in advance
With only a few days to go, make sure to move all outdoor plants and furniture that you plan to take with you inside and to a dry area, so that they can dry out for moving. Don't forget to lay newspapers down first!
Two days in advance
Whether you're taking your fridge freezer with you, or leaving it for whoever is moving in, now is the time to empty, defrost and let your fridge/freezer dry out.
Seal any open packets, bottles or jars to prevent any spillages. Try putting cling-film on before the lid, in order to stop any mess.
One day in advance
Prepare any food, drink or essentials you will need for the moving day and put them on a clear surface. This may include juice boxes or snacks for children, as well as a colouring book or other form of entertainment.
Take a final look around the property and make sure all boxes are clearly labelled.
Don't forget to charge your mobile phone, before placing your charger in your bag.
Moving day
Finally here! Explain to your removal company again exactly what is being taken, and make sure they have a note of your new address.
Once everything is loaded, walk around with a member of the team, to make sure that nothing has been left behind.
It is a good idea to arrive at your new property before the removal company, if possible, so you can unlock the front door and switch on lights, if needed.
When the team arrives, make sure they know where everything is supposed to go. If you have written the room names on boxes, it is a good idea to have signs with corresponding room names above each doorway. This will make it easier for both you and the removal company.
Now all you need to do is unpack and enjoy your new home!
Got any more moving tips? Let us know in the comments below.