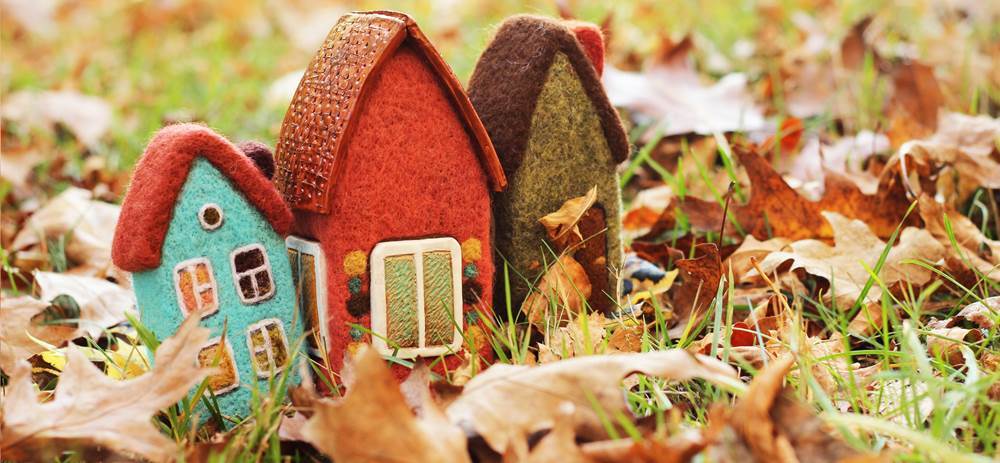 Ten ways to make your home more inviting in autumn
Summer is gone and autumn is here! Whether you're selling or just want some tips, this article will take a look at ways to improve your home for winter - from having a porch light on in the evening to changing the plants in your garden.
Add some candles
The quickest and easiest way to make your home feel more autumnal is to add a few candles.
The flickering light will add ambiance to the room, as well as brightening up those dark nights. For an added bonus, use a scented candle such as cinnamon or spiced berries.
Of course, if you are lucky enough to have a log or coal fire, this is an even better way to get into the seasonal spirit.
Turn on your porch light
With the nights drawing in, it is getting a lot darker when you come home from work. Leaving your porch light on in the evenings can help make your house seem more inviting to evening visitors – as well as making it easier to find your door lock!
A sensor-activated light, or one based on a timer system, can be a great way to save electricity costs.
Throw on a blanket
A quick way to add a dash of autumnal colour and style to your home is to add a throw blanket to your sofa.
Whether you choose a thick knit, fleece or faux-fur, the blanket should be big enough to snuggle into – making it the perfect companion to chilly nights.
Protect cold feet
That hard wood flooring in the lounge looks beautiful, but can be chilly underfoot when the autumn and winter months come.
Put down a rug on the road most travelled: be it in front of the sofa, under the dining table or in the centre of the room.
The size and pattern of the rug is down to you.
Update the garden…
Your spring daffodils and sweet peas are now in hiding, it's time to switch up to some hardier plants that can take what the weather will throw at them.
From the bright blue Monkshood 'Arendsii' to the simple chrysanthemum, there are a lot of options to give your garden a winter woo factor.
…or bring it indoors!
However, don't just focus on the outdoors when it comes to plants.
At a time when you are more likely to have your doors and windows tightly closed, the added oxygen plants bring will be a welcome boost. Not got green fingers? Cacti are a simple way to add a touch of colour, without too much hassle.
Show drafts the door
It has been suggested that drafts account for about 10% of energy bills.
Buy or make a draught excluder for the front and back doors in order to get rid of the chill and brighten up the door.
Increase the tog
A cosy bed can make you forget any struggles of the day – but the sheet or light duvet from summer may not cut it.
Up the tog of your duvet and you'll up the cosiness factor this autumn.
Switch up the cushion covers
Magazines may suggest buying new cushions, new curtains or painting the walls to add fresh autumn colour into your rooms, but there is an easier way: cushion covers.
You can easily buy or make cushion covers in an autumnal colour, such as red, orange or dark blue. A tactile fabric such as velvet, wool or faux-fur can also add to the autumn/winter feel.
Autumn-cleaning
When you think about, it makes more sense to clean your house in autumn than spring, since this is the season where you are likely to spend more time in your home.
From ditching old boxes to hoovering the floor, it's an easy way to refresh your home: and even gives you an opportunity to move your furniture.
Do you have any other tips for making your home inviting and cosy this autumn? Let us know in the comments.