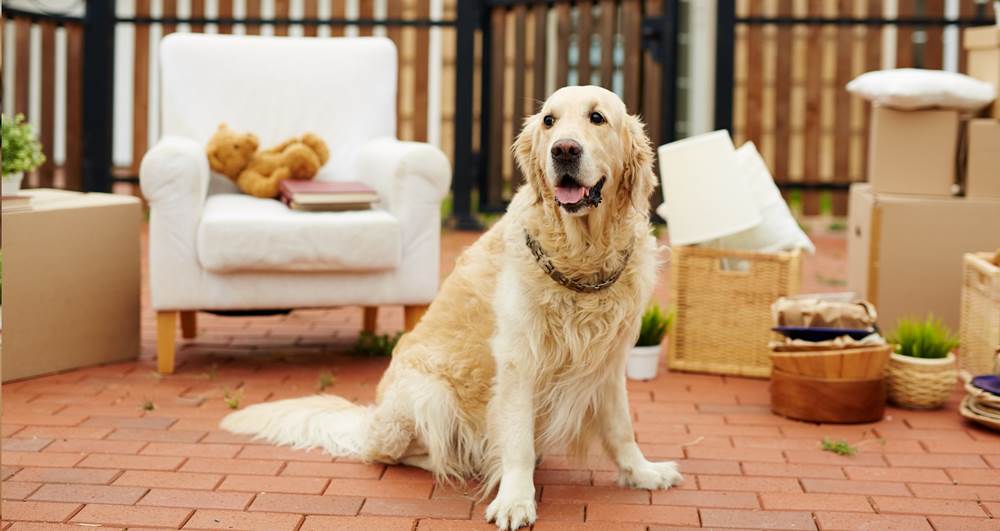 How to make moving easy for your pets
It can be all too human to overlook the effect on a pet when you're caught up in the excitement of a new home, but as a member of your family it's important to think about their needs during a move as well as your own. Follow our tips for a stress-free move for your pet. 
Before you move
While making the decision to choose a home revolves around your own needs and wants – bigger kitchen, better view, shorter commute – thinking about what your pet needs should be given consideration. Perhaps maybe not for Goldie the goldfish, but space is an important factor for pets like cats, dogs and even smaller animals like rabbits. Is there green space nearby for your dog? Is your garden big enough for them to run around or relax in on a sunny day? For outdoor cats, is there space to roam that's not near a busy road or railway track?
During packing – leave your pet's toys, food and water dishes until last, keeping their environment as normal as possible to avoid stress.
During the move
On moving day, keep your pet secure –a room that doesn't receive a lot of footfall is ideal. If you've opted for movers make them aware of any pets (such as dogs with a penchant for barking!) and what room they're being kept in. Keep them with familiar belongings like toys and sofa cushions and visit them often to top up water, let them out for some fresh air or exercise.
Alternatively, you could leave your pet with a friend for a day, to keep them out of the way completely.
Either way, make sure you keep their food, food bowl and a favourite toy to hand, in order to make them feel at home in your new house.
Cats rely on scent, so it is important to make sure that there is something with their scent on it in every room – it could be your sofa or even a towel. This will help them feel more comfortable for the first day.
After the move
Once you've made it to your new home, make sure you give your loving pet plenty of attention – make them feel comfortable. Dogs should stay on leads until you're both comfortable with the area and outdoor cats should be confined for at least two weeks to help them settle in.
Be sure to update their microchip or tag info to your new address as soon as possible as well. This is especially important for larger pets such as cats or dogs which have a tendency to wander and may lose their way in a new neighbourhood.
Most importantly, remember that moving home is not only about you, owning a pet is a huge responsibility and they should be at the front of your mind when you consider a new home.