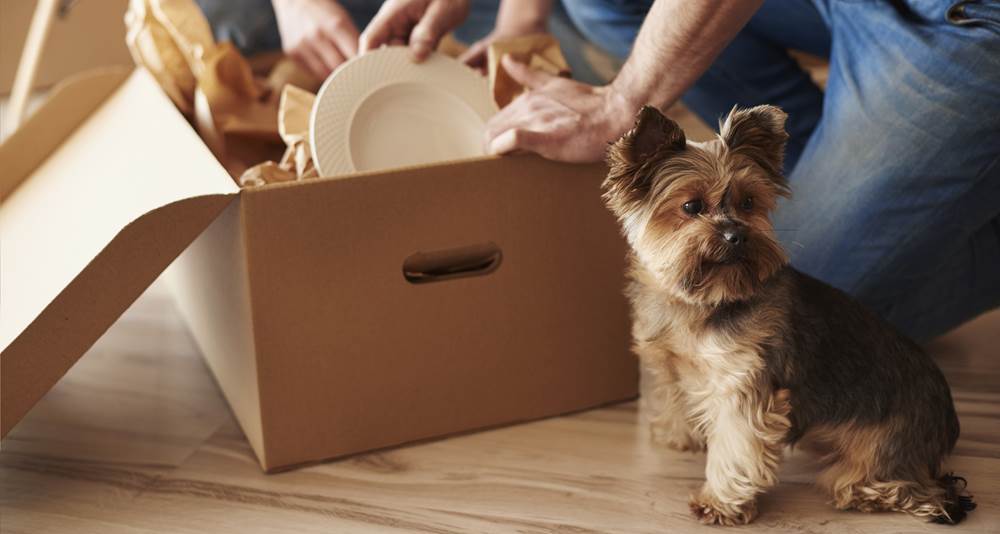 Four things dog owners should consider when buying a new home
When you're looking to buy a house, you consider the needs of you and your family – and this will include any four-legged family members.
Below, we take a look at four things dog owners should consider when looking for their new home.
Does the house make sense for your dog?
If you have a large German Shepherd, you'll need a house with a lot of space, but there are other things you may need to consider.
If your pet is older, or has difficulty walking, a house or flat with a lot of steps could be a difficulty. Maybe you have a rescue dog that does not like children – in which case a house backing on to a school may prove an issue.
Is the garden dog-safe?
Of course, a large garden will be on everyone's wish list, but when it comes to dog owners, you will need to consider how dog-friendly it is.
For example, is there a secure fence to make sure your dog doesn't stray? This is particularly important when you just move, as your dog won't know the area.
If you are moving into a flat, with a communal garden, this can be more difficult to fix than in a detached house.
Where is the nearest park?
Even with a large garden, you'll need a pet-friendly route for walkies.
A nearby park within walking distance is perfect, and will provide stimulation for your four-legged friend.
How busy are the roads nearby?
Living on a main road with constant traffic can be noisy and smelly for your dog, especially for when they go for a walk or are out in the garden.
This is especially the case if there are no parks nearby, as you will have to walk the streets with your dog several times a day.