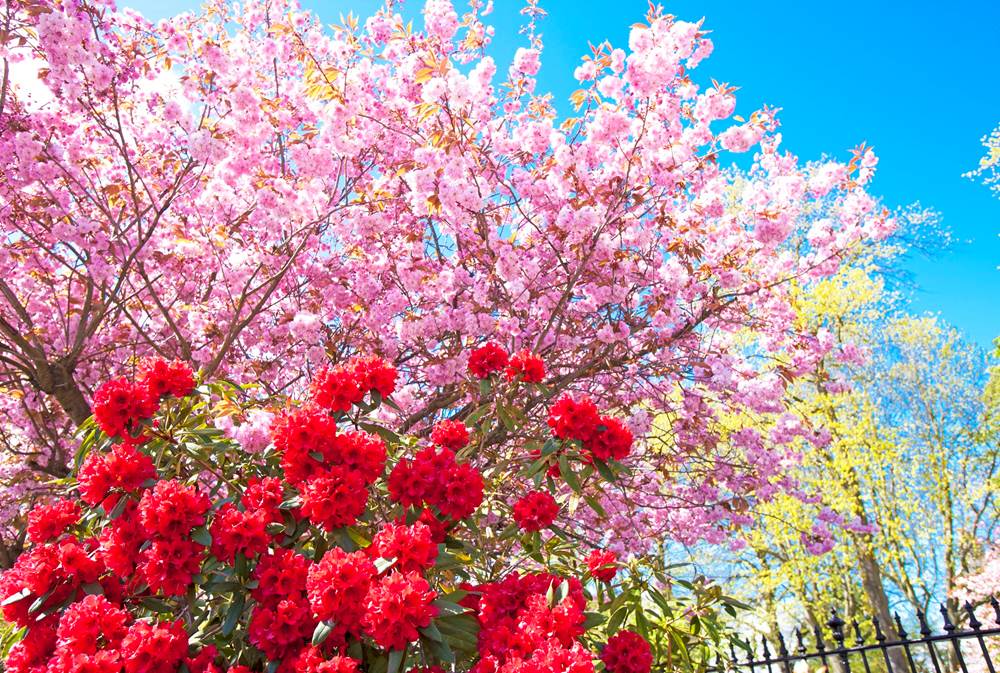 Rubislaw Terrace Gardens – Why it's Linda Morris's favourite view
This year, our ASPC calendar consists of a unique collection of images which represent personal significance for people with a special connection to Aberdeen. Every month, we'll look at the reason why that month's view is so special and highlight the beautiful photograph by photographer Ray Smith.
In July, we are treated to a beautiful summer image from Rubislaw Terrace Gardens chosen for us by recently retired ASPC team member Linda Morris. After 33 years at ASPC, she reflects on the area of Aberdeen that lies close to her heart.
"I love to see the early summer blossom against a glorious blue sky, in the heart of Aberdeen. It totally uplifts me, puts a smile on my face and a spring in my step!"
The gardens consist of a strip of green lawn within the heart of Aberdeen's west end office location and is near the west end of Union Street, Aberdeen's principal shopping area. The park compromises a fountain made from pink granite, with a unique square pool and fountain built in honour of celebrating Aberdeen's three-year success in Britain in Blooms competitions from 1969 to 1971.
If that's not enough heritage for you - it also has trees which are over a century old.
With these mature trees, and an abundance of flower beds, these gardens were originally private gardens belonging to the homes along Rubislaw and Queens Terrace. Later, the council took over the land and formed the park whilst many of the grand and elegant houses were transformed into office blocks.
Today, this lovely green space is enjoyed by most locals, providing the ideal break out area for those working, studying or generally on a stroll in the nearby area.