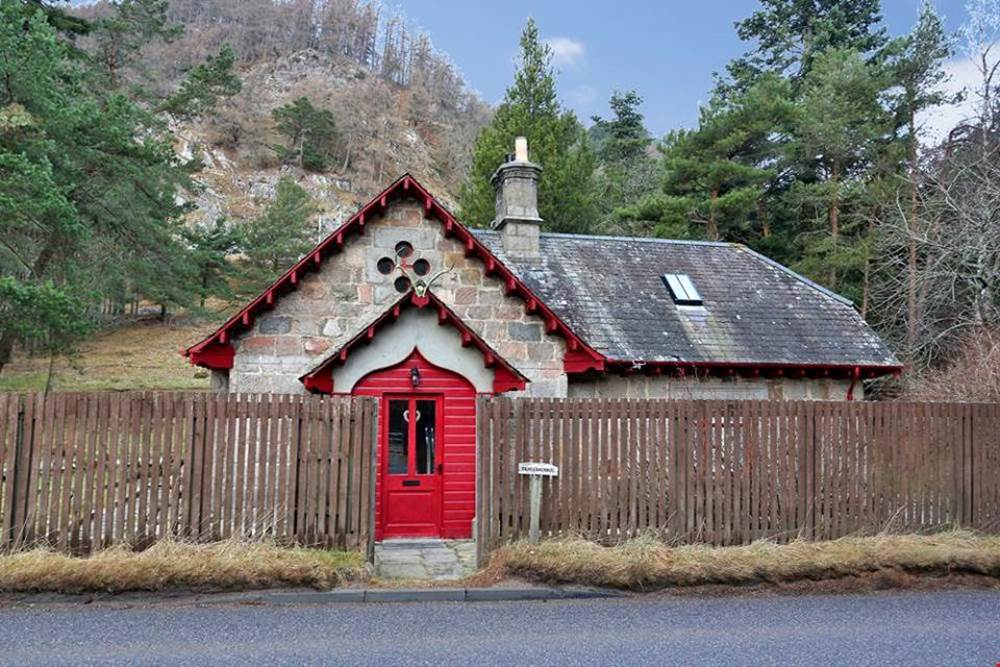 The most viewed properties from the last six months
We still get a slight surprise every time we check our calendar and see that it is in fact July already - where on earth has the year gone? ASPC has already seen 2017 become the year for many happy customers to find their dream home and start the next chapter of their lives.
We know that there are still some of you out there busy searching for that house or flat that makes your heart skip a beat, so we thought we'd share the top most viewed properties from the last six months to help inspire you and give you a nosey into what everyone else is looking at… 
Townhouse in Third Place
 In third place is this elegant granite townhouse for sale in the west end of Aberdeen
 Built at the turn of the last century, this spacious yet cosy property spans out over three tastefully decorated floors and spills into a beautifully established garden featuring fully grown cherry blossom trees and matured shrubberies.
If the intricate bay windows and slated French pavilion- style roof aren't enough to capture your attention, then you'll have to wait the few seconds until you step through the front door to be greeted by the breath-taking entrance hall.
Beautifully decorated with mahogany wood and warm neutral colours, it is the perfect introduction to the stylish sophistication just waiting to be experienced throughout the rest of the home. 
Despite the grand façade and cultured décor, this is definitely a home that was designed with family living in mind. The versatile property currently boasts a games room, a home gym complete with full length mirrors and numerous lounging areas for the whole family to kick back and relax.
The prestigious and fashionable location of Queen's Road will offer the lucky future residents an escape from the hustle and bustle of city living, while surrounding them with an excellent selection of amenities, restaurants and convenient transport links to the city centre and beyond.
If city living with a touch of the traditional is what you're looking for, be sure to have a browse through this and all the other spectacular properties that we have on offer in and around Aberdeen. 
No Time for Second Thoughts!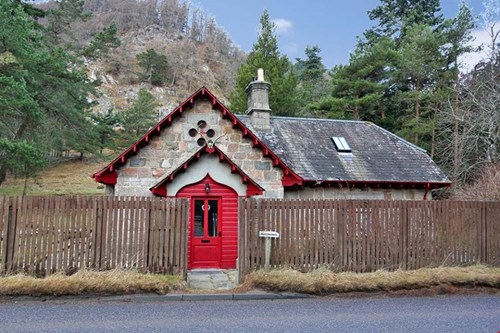 Second on the list is a traditional three-bedroom cottage located just five minutes from the pleasant village of Braemar.
Life in Braemar is immersed in its surroundings, being one of the closest examples of a truly alpine village in Scotland. Its location in the Highlands affords residents a wealth of beautiful sights and walks to enjoy on an everyday basis, not to mention the fascinating Braemar Castle – a stunning 17th Century structure with a colourful history.
The village itself has a refreshingly traditional set-up bringing the 21st century to Braemar, but at a peaceful; and relaxing pace.
We're sure that the cheerful red front door enticed many of you in to have a look and fall in love with this particular property's charming interior. The cosy home adds a modern flair to the classic ambience with beautifully restored flooring and wooden ceiling beams complementing the properties original stone walls and features.
Got your heart set on a fairytale cottage set near the flowing waters of the River Dee with a backdrop of the Grampian Mountains? Well you can't have this one – as it has already snapped it up as someone's dream home. However, when one beautiful red door closes ASPC is always ready to open another one for your perusal. Check out our beautiful properties for sale in Braemar. 
Your Most Viewed Property of 2017 So Far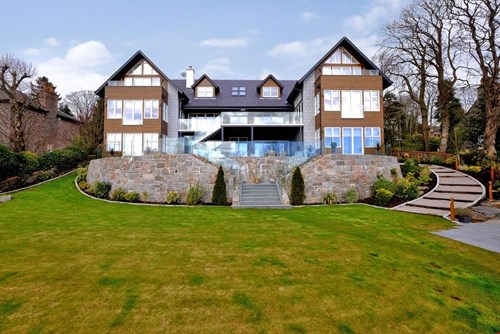 Our most viewed house of 2017 is an architecturally stunning detached villa located on Deeview Road South in the picturesque village of Cults.
Situated just west of Aberdeen, Cults is within convenient commuting distance of both the city and the airport, with the additional benefit of being a stone's throw away from the beautiful scenery of Royal Deeside. The village itself is an idyllic blend of rural life and modern amenities, including excellent shopping, health and leisure facilities.
If it wasn't the perfect location that attracted so many of you to have a look, then it could just have easily been the tasteful luxury of the property itself.
As though six magnificent bedrooms wasn't enough room to stretch out in the lap of luxury, the dream home also boasts a cinema room, a library, a lounge bar, and a modern solarium complete with sauna and steam room.
While it's important to remember that it's what's on the inside that counts – it has to be said that the outer features of this property are pretty alluring. Sophisticated and landscaped grounds extend to include a cobbled courtyard, a spacious sun terrace, and even a delightful little summer house complete with a toilet, kitchen and lounge – just in case there wasn't enough room inside the beautiful mansion.
Private balconies and strategically fitted mood lighting allow the occupants to enjoy this breathtaking property in its best light all day and every day, as well as offering stunning views of the surrounding areas.
Sound like your kinda place? Check it out.