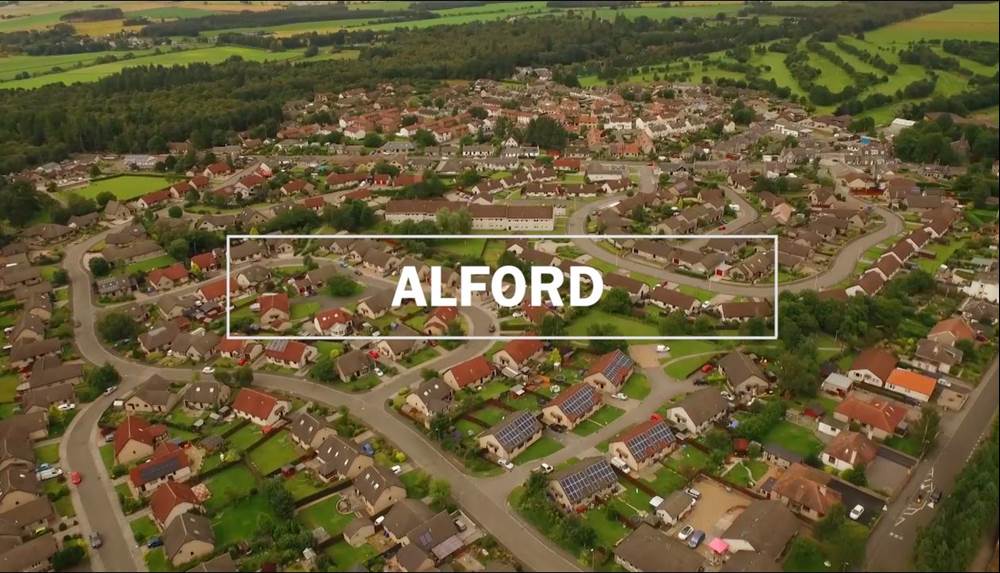 Five things to do in and around Alford
A peaceful and idyllic countryside town in rural Aberdeenshire, tucked away from the hustle and bustle of everyday life, Alford is located south of the River Don, boasting impressive countryside walks, two museums, a historic battlefield, a golf course and a fantastic caravan and camping site. With a small population of 2,290, the tranquil setting is only a 40-minute drive from the centre of Aberdeen. ASPC takes a look at why Alford is not only popular with tourists, but an idyllic and downright charming place to live.
Craigievar Castle
Within the foothills of the Grampian mountains, this seven-storey castle, dating back to the 1500s, is one of Alford's most stunning attractions. The medieval structure of turrets, gargoyles and high corbelling create a perfect, fairytale appearance. In fact, rumour has it that Walt Disney used Craigievar as the model for the famous Disney castle
On a more chilling note- Craigievar is rumoured to have some permanent residents. One of the ghosts at Craigievar is said to be very selective in his appearances. It is thought that he is the ghost of a musician, a fiddler who fell into the well at the castle and drowned. He is said to appear only to those who bear the name of 'Forbes'.
Walk along the River Don
Whether you enjoy a tranquil country walk or are a fisherman interested in its excellent reputation for sea trout, the River Don has all the qualities of a Highland river, surrounded by mountains, moorlands and mature woodland slopes.
Haughton Country Parkis located on the edge of the River Don, covering almost forty hectares of land. For children and adults alike, Haughton park provides picnic tables in case you are feeling peckish along the way!
Grampian Transport Museum
Winner of the 'Visitor Attraction of the Year' at the 2014 Aberdeen City & Shire Tourism Awards, this is a vibrant and exciting visitor attraction, packed with exhibitions.
If your interests lie in vehicle and transport memorabilia, or even a good cup of tea and cake, The Grampian Transport Museum is filled with vehicle and transport exhibitions of past, present and future with 'The Travellers Rest' tea room to break up the day- you might need it as many exhibits are climb aboard, hands on and even ride on!
18 Hole Alford Golf Club
Located in the heart of Alford, highly regarded from golfers to visitors alike, Alford golf club boasts an attractive and charming 18-hole golf course.
You will be in for a challenging game without it being too physically demanding. The trees and burns are stunning features-although these are sometimes not always fully appreciated by the odd golfer who has hit a precarious shot!
Alford Valley Railway 
Nothing sparks feelings of childhood joy like a good old fashioned train ride. Hop aboard one of their beautifully restored trains from Alford to Haughton Park. Scotland's first 2ft Narrow Gauge passenger railway also runs a special visit to Santa Claus in December – perfect for little ones and train enthusiasts alike!
The 1-mile journey is a great way to visit the park during the summer months too – and with both the Grampian Transport Museum and Alford Heritage Centre nearby, who can say no to a shot on the engine before a quick insight into the history of life in Alford?
What's your favourite spot in Alford? Share it in the comments below!