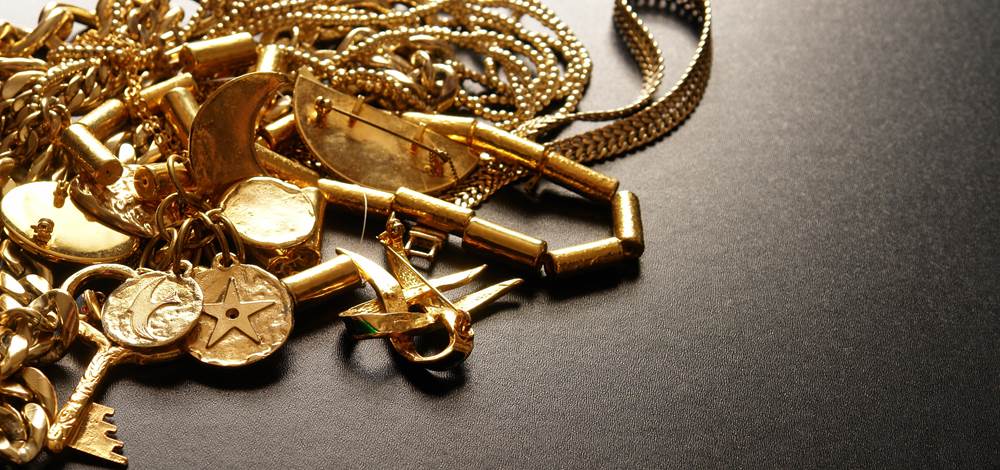 How to pack jewellery for a house move
No matter how organised you are, the process of moving house always presents unexpected complications and challenges. If you're lucky it might just be the little things that go wrong, but that doesn't stop them from being frustrating!
One such of these little things, is jumbled jewellery. No-one like to open their trinket box after a successful move to find that one of their favourite earrings has gone missing, or to have to sit for ages untangling delicate chains and necklaces that have transformed themselves into an almighty knot. Aside from the inconvenience, these situations can often lead to jewellery being broken – which can be upsetting especially if the pieces have sentimental value.
Well you can now avoid all that with ASPC's Happy Home Tips for safely transporting and storing your jewellery.
Let's start with necklaces. There is one easy step to avoid the dreaded scenario of having to sit and pick out your tangled necklaces without breaking them (or getting severely frustrated at the slow process) and all you need are some straws!
Simply open the necklace and thread one end of it through a plastic drinking straw. Once the chain has appeared at the other side of the straw, fasten the clasp so that the straw cannot slide off. Repeat this for each necklace that you have and, once you are finished, store them all in a container ready for transportation. The straws will stop the chains entwining themselves with one another – leaving you with a stress-free jewellery box upon arrival.
Being so small, earrings and rings are prime culprits for going missing when you're on the move. It's so easy for one to fall out of a box that opens even slightly while in transport – until now.
For a fool proof way to keep your smaller trinkets in check, all you will need is a pill box – one of the ones with a separate small compartment for each day of the week.
Simply place a pair of earrings or a ring in each compartment and click it shut. This not only ensures that they cannot fall out, but keeps them together so you don't have to go searching for matching pairs when you need them!
If there is enough space you could even fit multiple pairs in each compartment, but just make sure not to overfill the box, as this might lead to it popping open - which would ruin all your organisational work!
Looking for more ways to make moving that little bit easier? Check out ASPC's Happy Home Tips!