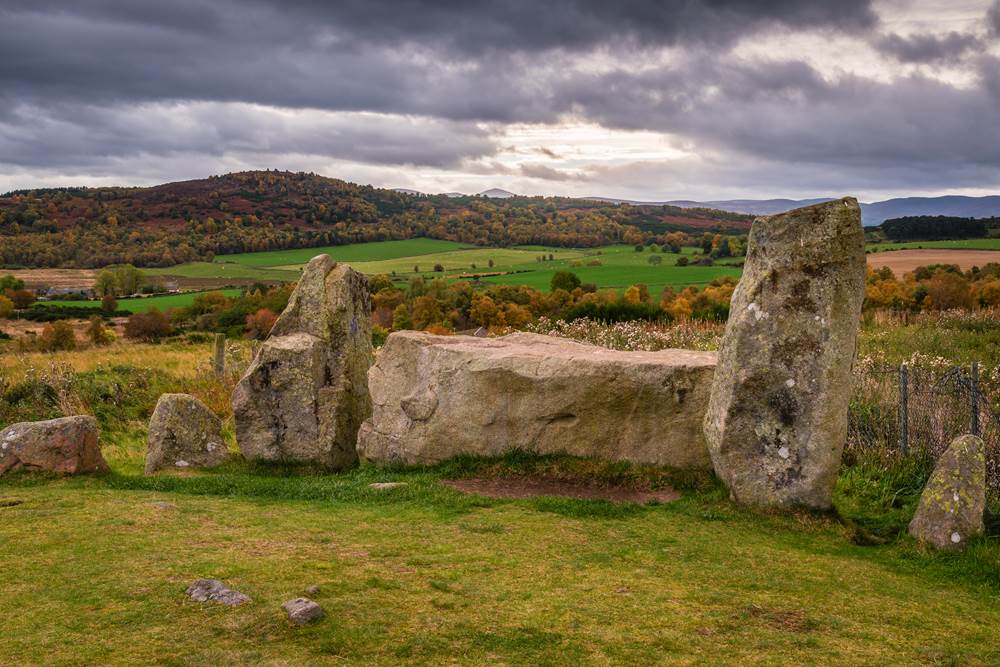 Five things to do in and around Tarland
Close to the Cairngorms National Park and surrounded by beautiful scenery, Tarland is a great place to explore. For outdoor enthusiasts there's a range of walks and mountain bike trails on offer, history buffs can discover several ancient sites, and there are plenty of family-friendly activities.
We take a look at five things to see and do in the village and surrounding area.
Tarland Way
If you fancy some fresh air and glorious scenery, try the Tarland Way. This 10km walking and cycling route between Tarland and Aboyne was officially opened in 2011 and runs through an area of outstanding natural beauty, the Howe of Cromar.
It's a great walk or ride for all the family – download a 'Look Out' sheet for the kids and help them spot some of the diverse local wildlife, including buzzards, otters and roe deer.
If you enjoy the Tarland Way, there are several other fantastic walking routes nearby for all abilities, including wheelchair friendly paths.
Tarland Trails
South-west of the village, in Drummy Woods, is a mountain bike park known as the Tarland Trails.
It's perfect for beginners –  even toddlers on balance bikes – but there's also plenty to keep more experienced riders entertained.  As well as the family-friendly trail, there are three more technical runs which are popular with enthusiasts, including a pump track and jumps.
Take a picnic to make a day of it, and see if you can spot any red squirrels among the trees during your lunchbreak.
Tomnaverie Stone Circle
On a hilltop, with spectacular views of the Howe of Cromar, sits the ancient Tomnaverie Stone Circle.
Built more than 4,000 years ago, it's thought that the stone circle was originally used to track the moonrise to plot the changing of the seasons. It later became a gathering spot for celebrations and cremations. Walk downhill slightly to see how the stones align with far-off features of the landscape, for example the dramatic Lochnagar massif.
The stone circle is free to visit all year round, and there is a carpark a short walk from the site.
Culsh Earth House
Climb back in time into Culsh Earth House, one of only a few remaining Earth Houses in Scotland that are still safe to access.
This stone-lined Iron Age structure is thought to be around 2,000 years old and, despite its name, it was actually a storage area rather than a house. Historians think the ancient site might have been used to store grain to be sold to the Romans, as a hiding place, or possibly even for rituals of some kind.
The Earth House is open all year. There's no official car park so visitors are advised to park on the road verge. We suggest you bring a torch, because the tunnel goes on for around 45 feet before you reach the main chamber!
Tarland Food & Music Festival
Taking place from the 28th-30th of September this year, Tarland's annual Food & Music Festival is a great way to soak up the atmosphere of this fantastic village.
There are demonstrations, discussions and talks, as well as some delicious local produce to sample. On the music front you can enjoy workshops, traditional ceilidh dancing, concerts, pipe bands and more to get a true taste of the music scene.