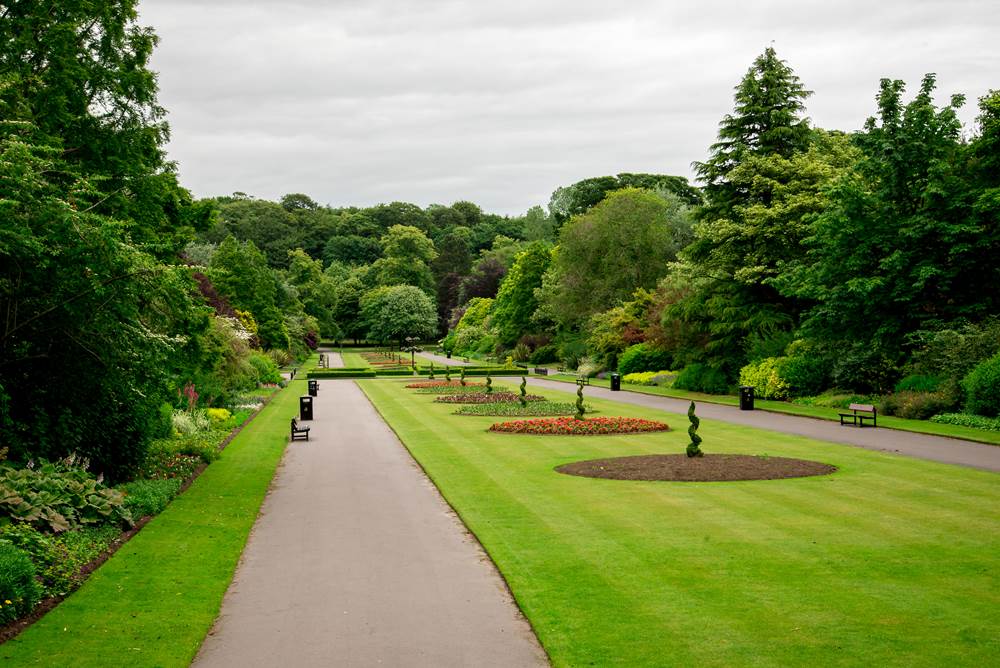 Five Parks to Visit in Aberdeen
Aberdeen is home to a number of fantastic parks, each with their own unique charm and characteristics. Whether you're looking for somewhere to entertain the children, have a picnic, or simply relax whilst enjoying the serenity, Aberdeen's parks don't disappoint.
We've shared five free parks in the city that are perfect for exploring.
Seaton Park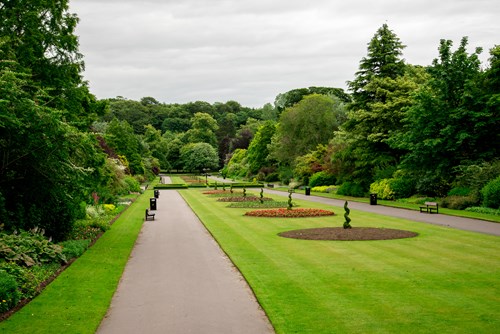 Seaton Park is situated along the banks of the River Don, close to the historic Brig o' Balgownie. The 27-hectare space is one of the largest green spaces within the city. It offers numerous family-friendly features, including a colorful and vibrant children's play area that has been enjoyed by youngsters since 1974.
Following the path to the right of the main gate leads to a hidden walled garden. This secluded area is home to many beautiful plants and flowers to admire and is well worth a visit. In 2017, a community orchard was planted to commemorate the 70th anniversary of the park.
The length of the popular Cathedral Walk is decorated with carefully curated floral displays, leading nicely towards the nearby St Machar's Cathedral. At the west side of the park is the River Don, with the views across this making a wonderful addition to a relaxing stroll.  
Visitors seeking a novel way to explore the park can join a Segway tour, operated by Segway Aberdeen.  The tours last about an hour, crossing paths, flat grassy areas and woodland sections, with river views along the way. Prices and further information can be found here.
You can find more information on the community page here which is run by the Friends of Seaton Park, providing frequent news updates, information on events and a place to share photos.
Hazlehead Park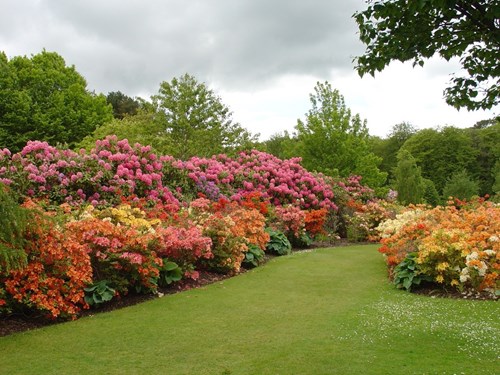 (source: Mapio)
The wooded Hazlehead Park is located to the west, on the outskirts of the city. It is much larger than Seaton Park, spanning 180-hectares of woodland, sports pitches, golf courses and even a horse riding school. It is a popular location for cyclists, runners and picnic-goers. The park was originally the estate of Hazlehead House which was home to shipbuilder William Rose, opening to the public in 1920.
Alongside fragrant rose gardens, azalea and rhododendron borders, is Scotland's oldest maze which was planted in 1935. There is a small entry fee, however the maze is considered quite a challenge and definitely worth an attempt.
There are also many pieces of artwork, sculpture and heritage items spread throughout the park. A café in the grounds offers well-deserved refreshments after a long stroll through the woodland paths.
As with the maze, there is a small fee to enter the Pets' Corner. This is an activity sure to excite children of all ages. The Corner is home to a wide variety of domestic, farmyard and exotic animals - from alpacas to a Burmese python.
A fantastic walking route that takes visitors through all areas of the park can be found here.
Duthie Park and Winter Gardens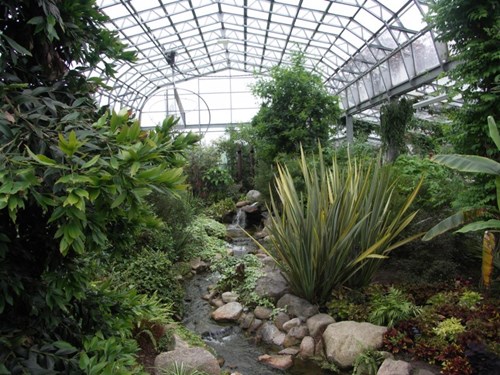 Duthie Park and the David Welch Winter Gardens, located near the banks of the River Dee, is a 44-acre park which was founded in 1881 by Lady Elizabeth Duthie.   
The park is known for its indoor gardens and glasshouses. The David Welch Winter Gardens are Scotland's third most visited and offer some of Europe's largest indoor collections. Rare and exotic flora and fauna have been displayed in exhibitions for visitors to enjoy. Beautiful and serene presentations include the Corridor of Perfumes, Japanese Garden and Tropical House. The Arid House is home to one of the largest collections of cacti and succulents in the UK, only behind the Cornwall Eden Project as the largest. In this Duthie collection there's also a 'talking' cactus to amuse the little ones.
Duthie Park also has a rough putting area, wooden children's adventure playground, duck pond and café making it a great day out for the family.
Victoria Park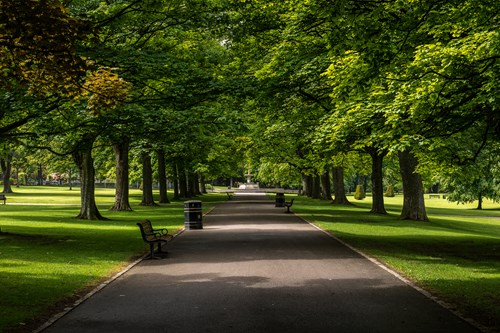 Victoria Park is a small green space in the city and was formerly known as Glennie's Park back when it was simply a field. The field was developed into the area as we can see it today by the City Council. It is named after Queen Victoria and opened to the public in 1871.
In the centre of the park there's a large water fountain made from fourteen different types of granite. The fountain was designed by Mr J.B Bruce, with the different granites coming from quarries in Kemnay, Peterhead and Rubislaw, among others.
The park is known for having beautiful shrubs, flowers and trees. There is a sensory garden called Sunny Valley that was inspired by Madam Isabel Murray. As with Seaton Park, the gardens are well maintained by both Aberdeen Council and a local community group. The Friends of Victoria Park group and all the work they are doing can be found here.
Johnston Gardens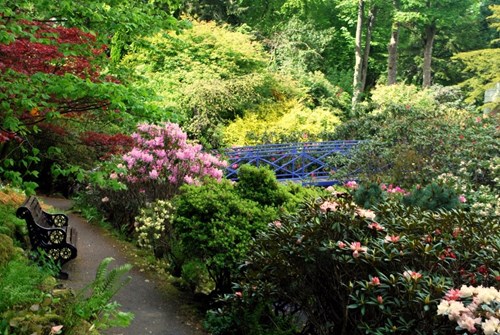 Johnston Gardens are a hidden retreat in Aberdeen city. The garden is small but boasts streams, waterfalls, ponds and a charming wooden footbridge.
The garden is known for its wonderful blooms, having won the Britain in Bloom competition so many times that it has now been banned from the competition, to give another city a chance.
Visitors to Johnston Gardens can enjoy peace and tranquility, as well as the rhododendrons, bulb flowers, heathers and several duck species.  
With lots to see and do in Aberdeen's parks, which one will you visit first?
Comments
+

View more comments
Join the conversation.
Related Posts
Liked this article? We think you will find these interesting too:
April 20, 2016
In Buying a house By So, you have bought a house! Congratulations. By now, feeling a wee bit weary, perhaps, you have been through the process of arranging funding, searched for suitable homes on ASPC's website, made a selection to view, been to see several, tried for a couple, possibly, without success, but now the end is in view.
So, you have bought a house! Congratulations. By now, feeling a wee bit weary, perhaps, you have been through the process of arranging funding, searched for suitable homes on ASPC's website, made a selection to view, been to see several, tried for a couple, possibly, without success, but now the end is in view.