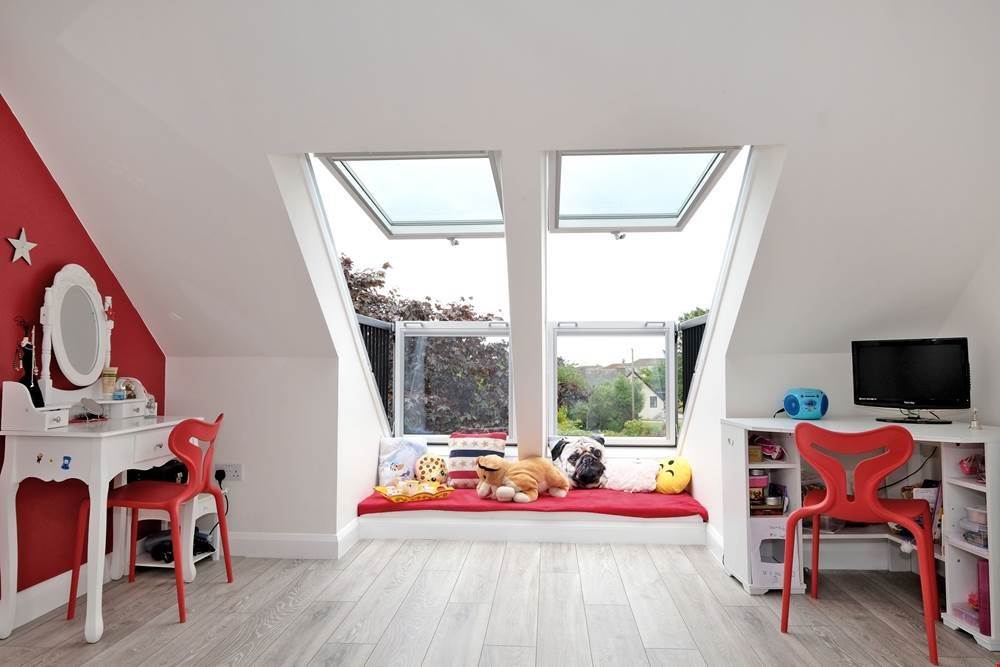 Imaginative ways to transform your child's room  
Children's rooms are wonderful spaces in any family home to show off personality and inject some fun into the interior decoration. Young ones' bedrooms often don't require a large budget and are a great opportunity to get creative with decorating and DIY.
No matter what age, interest and bedroom-size, the inventive possibilities in creating your child's little retreat are endless. Children's bedrooms are where they spend a lot of time growing, learning and relaxing and so reflecting that in the design and functionality is really important. We've rounded up some of our favourite imaginative ways to transform your child's bedroom.
Injecting Colour
A feature wall, a bright hue throughout the room, or rolling up the sleeves for a mural - all add interesting focal points and well-needed colour into a child's bedroom.
If you're not a huge fan of decorating, you could consider a neutral palette and accessorise with colourful additions such as hanging art or child-friendly furniture. Stickers and bunting that can be removed add an element of fun, but can be easily updated later. This is a great way to keep the room age-appropriate throughout the years, without having to get the paintbrushes and rollers out so often.
If you are more comfortable undertaking artistic DIY, then painting a room for your child's current tastes and interests is all part of the excitement, and you know you'll have more fun re-decorating again when they get a bit older.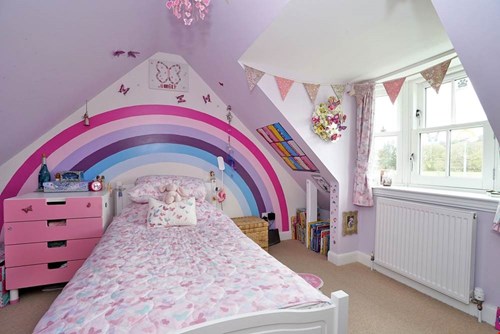 The decorators of this family home situated in the village of Methlick have opted for classic pink and lilac hues alongside a coordinated rainbow mural. We love the way this mural makes use of the interesting attic-room shape.
Getting Creative with Corners
With all the extra storage required for children's belongings and additional beds for siblings or friends, there can be some tricky, if not interesting, corners and spaces that develop in a child's bedroom.
Corners and nooks are great spaces to turn into something more useful and engaging for children to play or relax in. For example, these spaces could become a craft corner, a study area, a mini stage or playhouse or even shelving.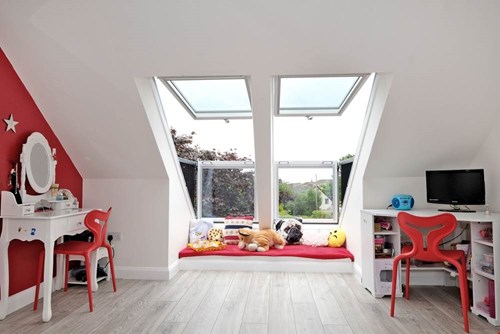 The designers of this seven-bedroom home in coastal Balmedie have taken a tricky space in this pre-teen's room and transformed it into a cosy and bright reading nook, with delightful views.
Transforming with Funky Furniture
A simple way of adding a spark of fun into any children's room is with themed furniture and beds. This is an especially practical way to liven up bedrooms because it can be used in lieu of busy painted walls and murals.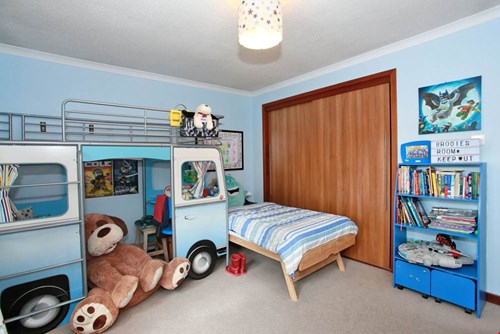 Children also get a great deal of fun playing with themed beds especially. You could purchase one of the many different types of designs available on the market or, if you are very handy, you could build your own bespoke façade and affix it onto a regular raised bed.
The family in this rural Aberdeenshire country home have opted for a mini Volkswagen van bunk bed, perfect for any young adventurer.  The raised beds are also useful for extra storage space or can be turned into a small homework area – very practical.
What imaginative transformations have you done for your children's bedrooms? We'd love to know!