The Trump Organisation to Build 500 New Homes at Trump International
As part of the Trump International Golf Links' second phase of development, 500 luxury residential homes are planned beside the golf course. The £150 million investment will also include 50 hotel cottages, a sports centre, equestrian facilities and commercial properties. This activity forms part of a £750 million multi-phased development, building on the current £100 million golf course, clubhouse and hotel.
The Trump Organisation is hoping to begin construction next year. It is thought, by an independent assessor, that the new estate additions will boost Aberdeen's economy by more than £250 million, provide 2,000 temporary construction jobs and create 268 permanent positions. The development is to be headed by President Trump's eldest son, Eric, in view of his father's presidential responsibilities.
To be known as the Trump Estate, housing will comprise different sized family-focused cottages, mansions and townhouses. Properties will fall into one of seven different house designs, ranging from two to five bedrooms. The homes will follow traditional Scottish architectural design, set in matured landscaped grounds.
The Blairton is the smallest and most affordable property type in the Trump Estate portfolio. Plans depict a single-level, two bedroomed, 1,000 square feet cornerstone cottage. The home is to have character features including exposed timber beams, a log burning stove and French doors. Priced at £295,000 it is expected to be a highly desirable and accessible home.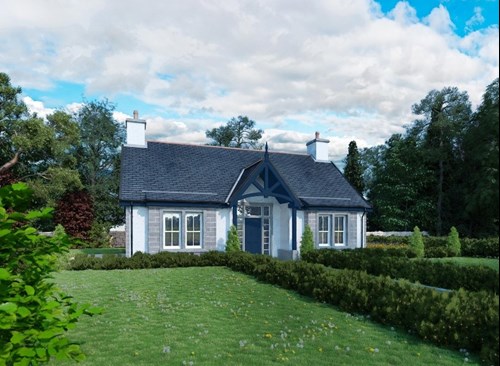 The Leighton is to be one of the mid-range property styles. This four bedroomed, 1,700 square feet townhouse will have ample 'free-flowing' living space across the ground floor lounge, kitchen, family and dining rooms. As with The Blairton, traditional character features are expected in the design.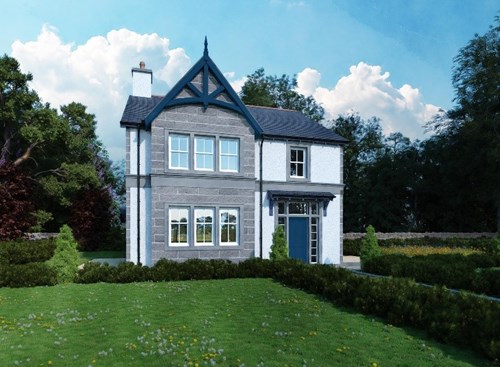 The most expensive property type, The Balmoral, is to be a five bedroomed, three-floor mansion with views of the estate grounds. The home will span more than 4,000 square feet and there is an option to include an adjoining orangery. The second floor features an entertainment space overlooking panoramic views of the North Sea coastline, just one of the 'abundant lifestyle-enhancing features' to be expected. It will be, say Trump International, the 'ultimate in country estate residence' and will sell at a minimum of £1.3 million.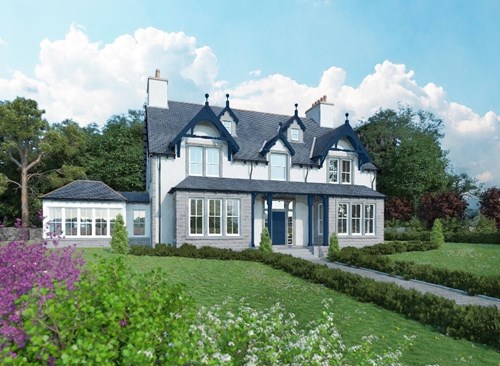 While the initial Golf Links proposal caused considerable controversy, and aroused strong feelings on both sides of the debate, the resultant golf facility has undoubtedly been a magnet for golf tourists and local golfers, alike. This, in turn, has led to benefits in the locality of Aberdeen and Shire, particularly in the catering and tourism industries. The proposals for housing development are to be welcomed as an additional opportunity to bring economic benefit to the area.
Those interested in keeping up to date with the development can stay informed via the Trump Estate Mailing List.