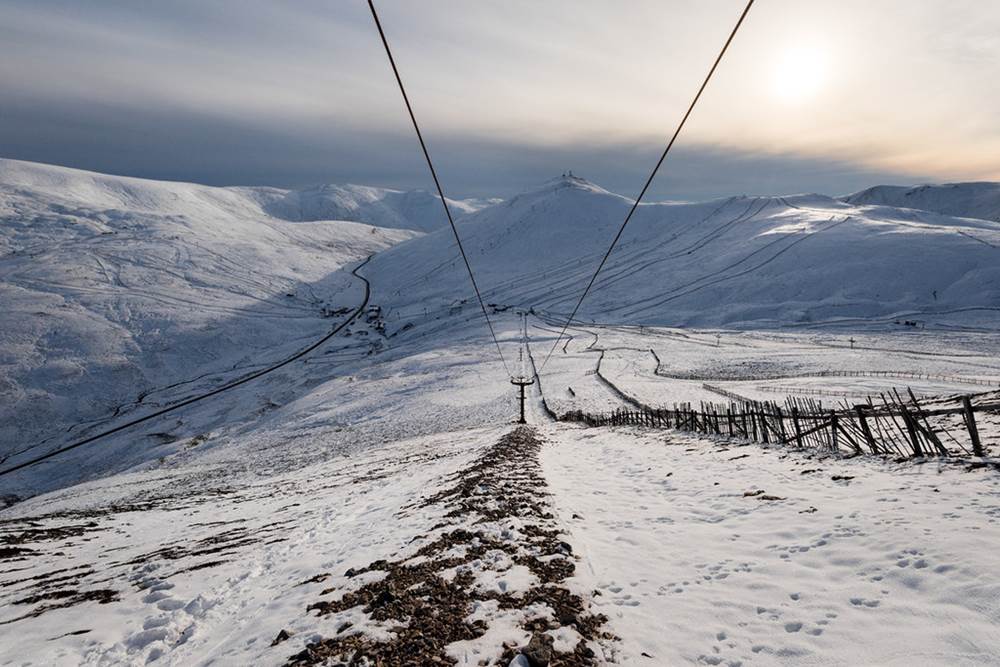 The Best Snow Activity Centres in the North East
The area where Aberdeenshire meets the Cairngorms National Park is a picturesque, mountainous part of the North East. Come winter time, the mountains are often covered with snow and the Cairngorms ski resorts open. We've shared some of the best spots for winter sports enthusiasts.
Glenshee Ski Centre
This resort is named after the Gaelic 'Glen of the Fairies' and with more than 2,000 acres of snow covered mountain, this is a prime spot for skiers and snowboarders.
The area has been used for skiing since the 1930s and before it became an established resort, the locals used two tractors to shuttle enthusiasts up the mountain. Now the largest resort in the UK, Glenshee boasts 21 lifts and 36 runs, offering something for every ability. Seasoned skiers and snowboarders will enjoy the diversity of this resort, which is home to a huge number of gullies, bowls, jumps and hits. There are three cafés spread across the mountain ideal for refuelling, however, only the Base Café is open all year round.
Having some of the best facilities and snow making power means this North East resort is often able to stay open longer than any other.
The Lecht 2090
The ski resort sits 2,090 feet above sea level in Strathdon, where it takes its name from. Despite being the smallest resort in Scotland, the Lecht has 20 ski runs and 14 lifts. Visitors will be treated to views across the East of the Cairngorms.
If you're a skiing or snowboarding beginner, or fancy trying it for the first time, the Lecht is a great resort to learn and develop on. Most of the ski area is made up of the easier green and blue runs which novices will prefer. There is also an excellent ski school and equipment hire available as well as cheaper limited area passes to get you started.
The resort has a dedicated Penguin Park for children aged 2-8 with a Rotondo Carousel that teaches the knack of balancing and sliding on skis.
Aberdeen Snowsports Centre
If you can't wait for the runs to be open at Glenshee or Lecht, then the Aberdeen Snowsports Centre is the place to be, with its city-based dry slope.
Locals can enjoy skiing and snowboarding whatever the weather, with professional tuition plus lessons and camps for children. Those developing their skills on the slopes can choose from taster, continuous, fast track or private lessons.
The centre also offers tubing – an exhilarating form of sledging, which proves to be particularly popular with families.
Will you be hitting the slopes this winter?