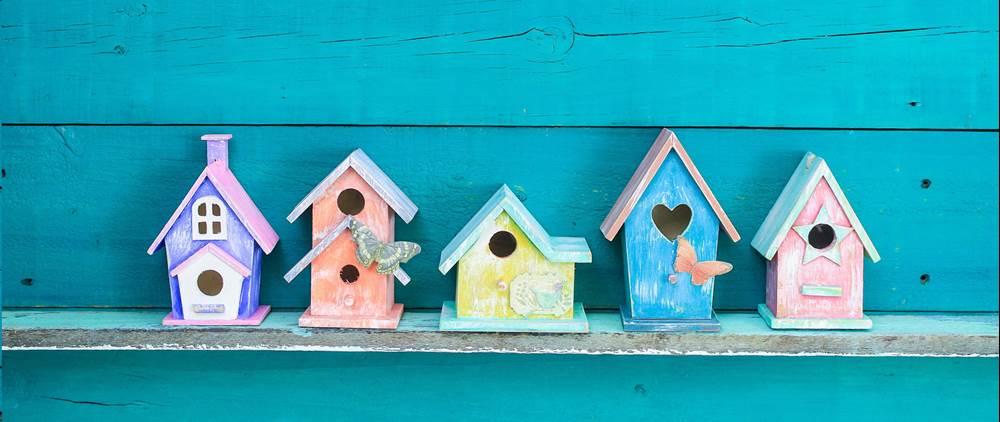 Five ways to save space in a small flat
Living in a small property has its benefits – but it can easily look overcrowded if you have too much stuff. This blog will take a look at five ways to save space in a small flat, making it look and feel bigger and airier!
Use the corners
Corner space can often go unused. Introducing triangle shelves can help make the most of this space – allowing more room on the floor or in cupboards.
If you need a desk for writing or using a computer, placing it in the corner can also help you make the most of the room available.
Additional storage space
Make use of space under the bed. Some beds will already have storage drawers, which allows you to put clothing, bedding or even just odds and ends away. However, if your bed has space underneath, you can still take advantage of those inches.
Use under-bed boxes as an easy way to use space that might otherwise go wasted and help to save valuable floor area.
 Consider dual uses for items
If your TV can't be wall mounted, consider using the top of your cupboard or chest of drawers instead of a TV stand.
There are other ways that you can double up items to save space - a butterfly table can help: when not in use it folds down and can be tucked away, but can provide enough room for everyone for a family dinner.
Ditch the coffee table
Replace your coffee table with a chest or an ottoman – as well as being a place to rest plates or drinks, it has ample storage space for all those old magazines.
An ottoman can even be used as an additional seat for when you have extra guests over.
Either that or a chest can also ask as a great storage unit at the end of your bed.
Store kids' toys on shelves or in clear boxes
If you have children, one of the hardest things about living in a small space is keeping them from taking it over with toys!
Using clear boxes or labelling storage boxes can go a long way to helping tidy up and helping children easily find what they want – preventing toys from ending up everywhere as your child searches for their favourite toy of the day.
Using shelves is another way to store toys – particularly if you want certain noisy toys to be out of their reach!