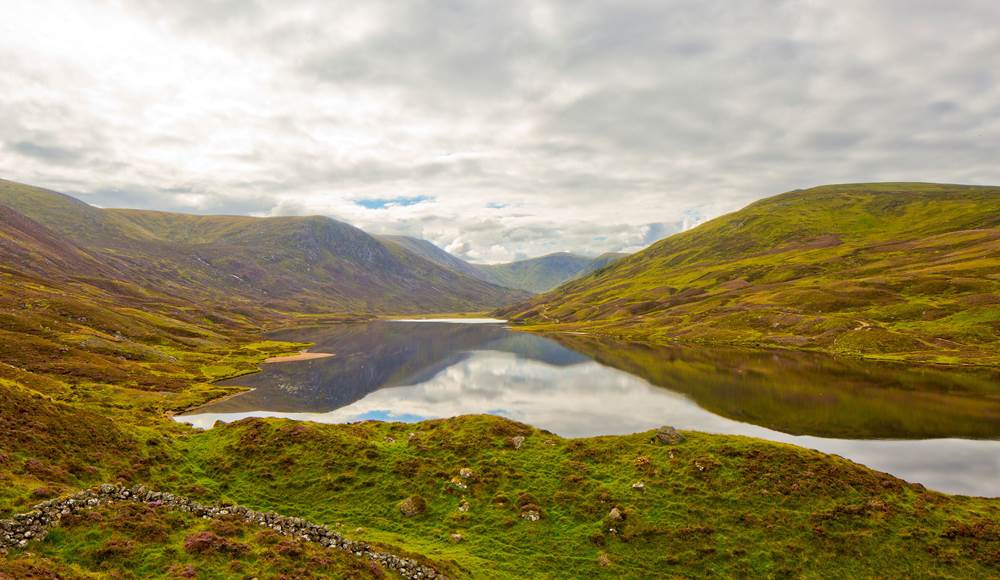 Loch Callater – Why it's ASPC CEO Moira Allan's favourite view
Each of us has a spot in the North East that we hold close to our heart, and our 2018 calendar sets out to share just what these beautiful views mean to us.
For each month we have asked someone with a connection to either ASPC or Aberdeenshire itself to choose a location and tell us why it is significant to them, showcasing the view with a beautiful image from photographer Ray Smith.
We start 2018 with a shot chosen by Moira Allan, our own Chief Executive, who selected this picturesque scene from Loch Callater for our January image.
She said: "In the hot summer of 1976, days before our marriage, my fiancé and I climbed a number of peaks encircling Loch Callater. It was quite a hike! We have now been married for over 40 years and this view still transports us right back to that day. It's time now to take our grandchildren to this beautiful, unchanged place."
The fresh water loch is situated about five miles south of Braemar, and hills surround both sides of its mile in length. Trout, salmon, and eels are all found in the loch – making it an excellent spot for fishing – however, a permit is required to do so in this area.
The start of the walk will see you travel along Jock's Road – named after local shepherd Jock Winter, who challenged a landlord to get right of way to the land. His legal action went to the House of Lords, and in the end the Scottish Rights of Way Act.
Aside from climbing the steep hill, Loch Callater itself provides a scenic circuit for walkers. The route starts at quiet carpark just outside of Braemar, leading through Glen Callater before encountering the circumference of the loch itself.
If you decide to try it for yourself be sure to bring a camera to capture the beautiful views along the way (and perhaps some wellies for some of the marshier trails!).