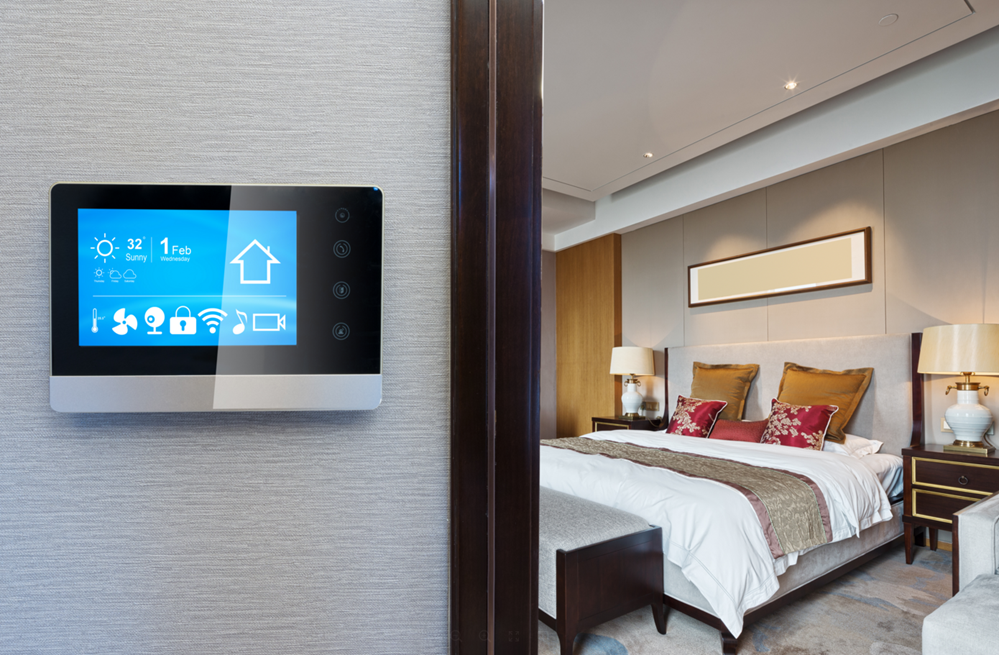 Adding Value with Smart Home Technology – Heating
Over recent years, there have been significant advancements in technology and appliances for the home. Parallel to this, there is an increasing number of homeowners interested in, or have adopted, the smart home technology movement into their lifestyle.
Here at ASPC, we thought it would be worthwhile having a closer inspection of the rise of smart home technology, to see just how the various applications could, potentially, add value to your property. In a series of blogs, we look to uncover the interest and application of different smart home technologies.
It is generally accepted that the popularity of smart tech in the average home is only going to increase further. Research from Foresight Factory found that 47% of global consumers are interested in purchasing, or already have purchased, a smart home voice assistant, such as Google Home or Amazon Echo. Ownership of these devices is predicted to grow substantially over the next five years.
Increasing adoption of smaller, portable, smart technology is contributing to the proliferation of more sophisticated and static whole-home solutions. Cooling and heating, lighting, appliance control and security can all be managed in a more convenient and efficient way – attractive solutions for modern homeowners.
Aside from being perceived as a luxury addition to any property, smart home technology offers wider benefits to users and the environment. The systems contribute to money saving in the long term, improve safety, reduce waste and minimise carbon footprints.
Brits are starting to tap into the smart home ethos, with 27% of homebuyers finding properties equipped with smart home technology more appealing. They are also more likely to pay extra for it too, according to a report by Barclays Bank, with some willing to spend more than £10,000 extra to own a property fitted with future-proof tech.
One of the most tried and tested smart whole-home solutions, and perhaps what first springs to mind when thinking about smart home tech, are heating systems. Do-it-yourself devices, such as Hive Active Heating and Tado, are prominent in the consumer market. These devices control temperatures in 'zones' that the owner allocates and can control water heating. In the Barclays' report, home heating was considered one of the top pieces of smart technology homebuyers would pay extra for when considering a property.
More sophisticated set-ups use motion and presence sensors to learn the household behaviour and dictate a more accurate and comfortable boiler schedule. 
It is important to consider the wider application of the smart heating control system too, does it come with accessories covering other applications – such as wall sockets and lighting? It may be possible to 'sync' one brand's devices and software with others, however it may be more effective to acquire a system that can cover all aspects of the smart home.
More advanced and integrated heating-control systems can allow the homeowner to schedule each radiator in the home independently via a smartphone. The homeowner can also control electrical heaters and use window trigger sensors to prevent heat escaping. Essentially however, the driving force of any good whole-home heating solution is the devices - smart radiator controls, sensors and boiler controls.
By ensuring devices can connect with each other, and, potentially, other applications, such as lighting controls, it's possible to begin building a smart home 'infrastructure' without having to buy the whole solution from one brand or package. The beauty of smart whole-home systems, is that with a little know-how, they can be assembled in modules and tailored towards the property's and family's needs.
Home heating is a great place to start for adding value to your property with smart technology. Next time, we look at how incorporating smart lighting and wall sockets are a valuable addition to any modern smart home.