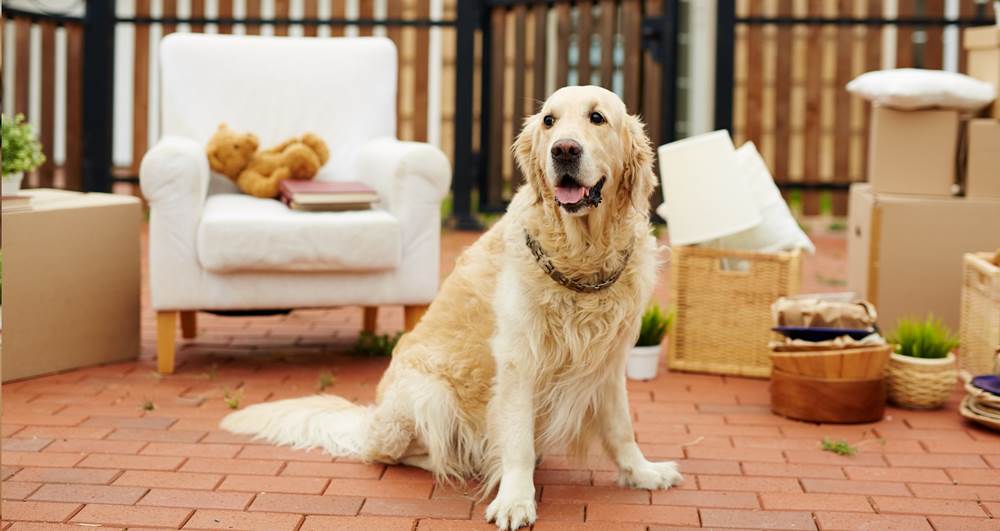 Hints for selling a property when you have pets
We all love our pets, and it is this love that allows us to let them take over our homes as they do. You can normally instantly tell a pet owner's home – and when you are selling your home, this can put you at a disadvantage.
Not only can dog or cat hair negatively affect property viewers with allergies, but it can also mean that there are small issues you have overlooked: scratches on a wooden floor, for example, that can act as a deterrent.
Here, we will look at steps you can take to remove certain signs of your pet's presence.
Deep clean the property
Cats and dogs are the animals that will tend to be the most obvious in a house – fish, small rodents and lizards will for the most part only have paraphernalia in the room in which they reside, and a quick clean of a cage or aquarium will resolve any issues.
Vacuuming all surfaces – even sofa seats – and dusting should help to ease the air for those with allergies towards our furry friends.
Look out for any wear and tear
You will no doubt be tidying rooms anyway ahead of viewings but take a little extra time to see things from the perspective of visitors. Scratches on a wooden floor can be covered by wax if shallow, and wood filler if deeper; while a chewed skirting board can be fixed with sandpaper and wood filler or putty.
If curtains are scratched and holey from curious claws – damage that you've been living with but might strike a buyer – it could be worth purchasing a pair of cheap new curtains to replace them, or tell viewers that you will be changing or removing the curtains before you move.
Furniture with pet scratches can easily be given a lease of life with a throw or blanket.
Tidy away loose toys
Animals are like children – their toys get everywhere!
While it is fine to have a favourite toy or two around, try to keep all the toys in one place if possible on days of viewings. It's also a good idea to have toys tucked away when photos are being taken in the property.
Mask the smell
While it is easy to tidy away the signs of an animal, sometimes their smell lingers. It is not always a bad smell, but if it is very strong it could make viewers worry that the smell has seeped into the fabrics, such as the carpet and curtains.
If weather permits, open the windows for a few hours before viewings to allow fresh air to circulate.
Flowers are normally a great way to add a fresh smell to your home, but be careful as flowers such as lilies, tulips and daffodils can be poisonous to pets. Instead, consider a diffuser with a light smell.
Out of sight, out of mind
For snakes and lizards, a draped sheet can hide the creatures from squeamish eyes.
It's of course acceptable to have food bowls out but try to avoid any smelly food (tripe may make your dog's coat shiny but it is not known for its pleasant aroma).
If you own a dog, try to persuade a family member to take them for a walk during any viewings, in case the viewer is scared of dogs or has an allergy. If your cat is an outdoor cat, it is also a good idea to make sure they are out of the way.