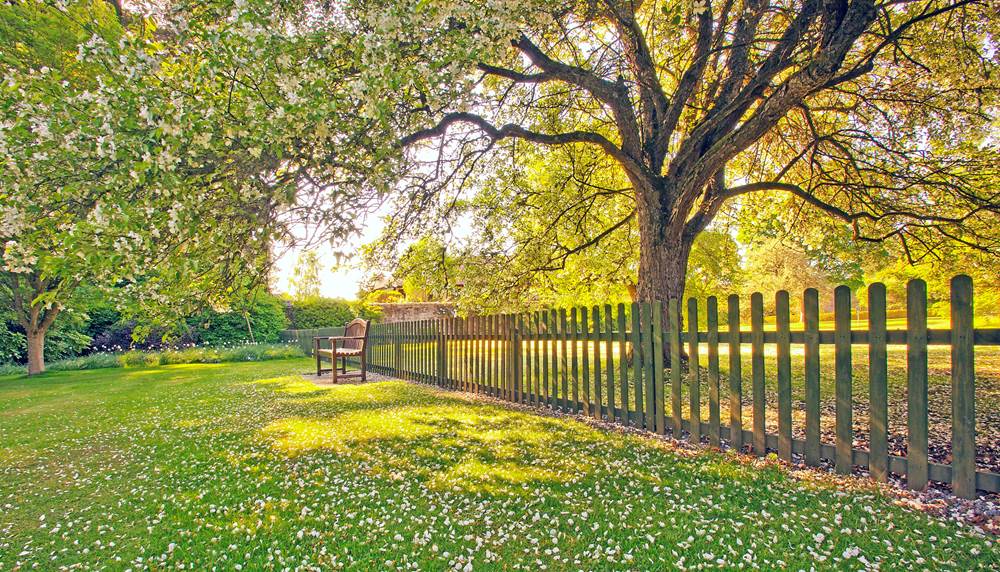 Inchmarlo: Why it's Professor Charles Skene's favourite view
Each of us has a spot in the North East that we hold close to our heart, and our 2018 calendar sets out to share just what these beautiful views mean to some of us.
For each month, we have asked someone with a connection to either ASPC or Aberdeenshire itself to choose a location and tell us why it is significant to them, showcasing the view with a beautiful image from photographer Ray Smith.
Professor Charles Skene, Chairman of the Skene Group, has chosen the beautiful gardens at Inchmarlo as the image to welcome our 2018 calendar into a new season: "Spring is a season I particularly enjoy. In this delightful picture in the gardens at Inchmarlo, Spring brings signs of new life and serenity, which I appreciate. I hope that everyone at Inchmarlo can share in this rebirth and tranquillity too."
Inchmarlo House was built in the mid-18th century as a two-storey classical mansion. Later a third floor was added together with an elegantly railed parapet.
In 1948 the house and grounds were sold to Colonel and Mrs Bowhill who began planting the seeds to create the beautiful gardens that we know today. In 1983 the property was sold to The Skene Group who have since developed the 100-acre estate into a beautiful retirement village ranging across nine neighbourhoods, with the B-listed Inchmarlo House providing a 5-star care home.
The gardens have thrived under Charles Skene's ownership, and they are now home to a wonderful array of majestic woodland, lovingly tended plants, and an abundance of wild life.
Some of the trees are over 42 metres tall, with magnificently coloured azaleas and rhododendrons nestled at their feet. The gardens also include a number of unusual additions such as a mountain snowdrop tree and a Kare Sansui, or Japanese rock garden, including a dry slate stream..
The gardens are not, generally, open to the public, as they are part of the private Inchmarlo complex, but on Sunday the 20th of May there will be an Open Day between 1:30pm and 4:30pm to raise money for both Forget Me Not Care and Counselling and Alzheimer Scotland. The admission will be £5 per adult and free for children.