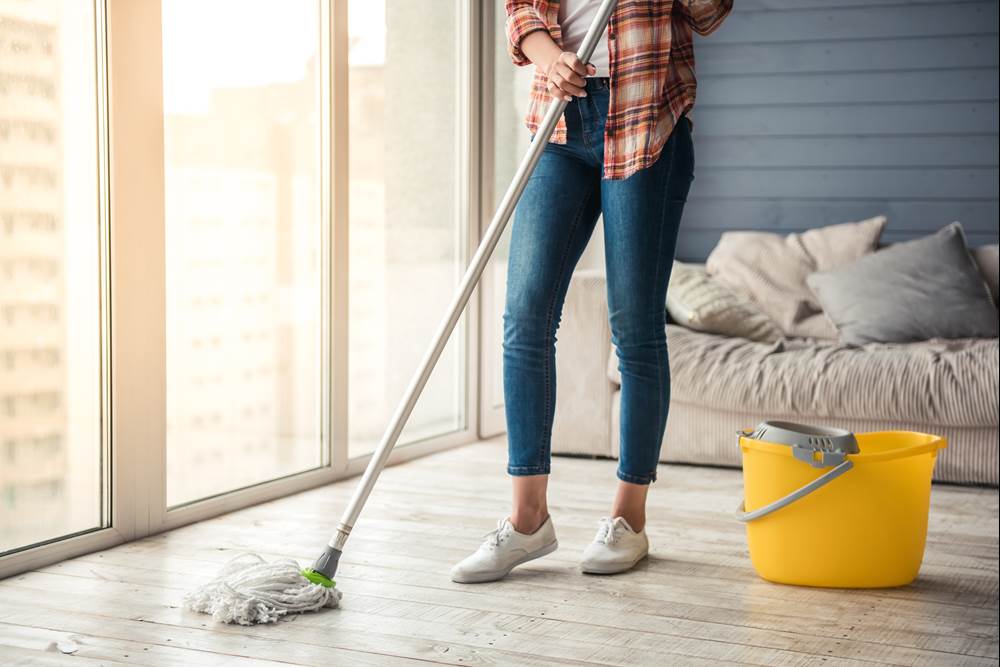 Spring clean for your house sale: tips on what to sort before house viewings
Spring has sprung and it's the perfect opportunity to get your house into tip-top shape for selling. From cleaning out the gutters to replacing that faulty door handle, discover how to spruce up your home ahead of house viewings.
Look at the outside
The winter has been fairly harsh, and will no doubt have plagued your garden. While there are some things you will not be able to fix instantly, such as creating a beautiful lawn out of your muddy grass, there are some easy amendments.
Cleaning your gutters to make sure there are no leaves overflowing can help with first impressions – particularly on a rainy day.
If you live in a flat, take a look at the communal entrance hall. While it may not be your responsibility to clean this area, sweeping away any old leaves, rubbish or dust can help to make the entranceway look more welcoming.
Let there be light!
Spring means lighter evenings, so make the most of this by keeping the curtains open and letting the light in.
Of course, this means making sure your windows are clean – a quick wash to remove any spray from winter rain will help make the room seem brighter.
If it is a little bit duller outside – as occasionally happens in Aberdeen – a few lamps can help add a warm and homely glow. Replace any broken or flickering light bulbs to allow each room to be seen at its best and brightest.
Clean the bins
Nothing is quite as unkempt as an overflowing bin – whether it's in the kitchen, the bathroom or the big wheelie bin outside.
Make sure to empty your bins before any viewers come round, in order to avoid them turning up their nose at the property…quite literally.
Take care of the little jobs
A creaky floorboard, peeling wallpaper, chipped paint or dripping taps – now is the chance to get rid of all those little niggles around your home. You may have been happy to live with the broken cupboard door but it could be an automatic no-no from a potential buyer, so invest a little bit of time and effort into getting your home shipshape.
If you do not do it before viewings, there is always the chance that a potential buyer could make it a condition of sale to get it fixed.
And of course…tidy your room(s)
A spring clean isn't a spring clean without getting out the duster, the hoover and a little bit of elbow grease!
After a good clean of all the rooms, make sure to de-clutter surfaces to show off just how much space is on offer.