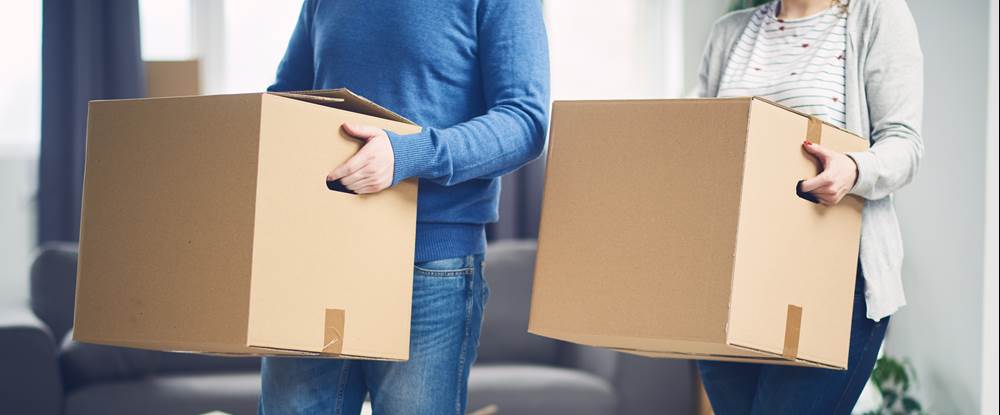 Top tips for moving house – from the public
Moving house. It's up there among the most stressful things to do – and we reckon it shouldn't have to be. We thought we'd ask the experts – the public – for their best tips to help make moving home easy.
Thanks to everyone who got in touch on social media with their suggestions! 
Get rid of everything you don't need
It's no use packing up things you don't use and transferring them to your new home. George proposed on Twitter that any unwanted or unused items are taken to a charity shop or to the dump instead of making a trip to your new home: saving you space and reducing your clutter.
This can be particularly satisfying with boxes in the attic that you may not have seen for years.
Label everything
Over 170 people agreed that labelling everything was the best advice they could give to a first time mover, in a poll ASPC ran on Twitter.
Writing the name of the room you want the box in, in big letters, is of course incredibly helpful to both the movers and yourself in order to make sure you don't end up with pots in your bedroom and clothes in the lounge.
You can make life even easier for yourself by writing a brief list of what is in the box (e.g. plates, cutlery, plastic glasses) so you can further narrow down exactly which box you need to open. 
Start packing early
Don't wait until the week you move to begin your packing, suggests Laura.
She recommends you begin by packing the items that you don't use as often, and will not miss in the weeks running up to the move, for example your summer clothes if it is the winter months; the good china; and even excess books and Blu-Rays.
From then, begin to pack up everything until you get to the essentials of what you need, so you only have these to pack during the week that you move.
Keep essentials to hand
We've often advocated for a first night box, which is transported to your new home in your car and has all your essentials that you can't live without, such as tea supplies, your phone charger, important documents, and maybe even a bottle of wine.
It seems that we are not the only people who believe in having the essentials to hand – Myra suggests keeping your kettle, mugs and coffee in your own car so you can get a caffeine boost as soon as you move, and don't need to root around boxes to find your supplies. Personally, we recommend adding a packet of biscuits to the list!
Set your bed up first
Important for children, but also key for adults – make sure that when you're ready for sleep, you don't have the hassle of setting up your bed!
Dot advises building any parts of the bed that need put together and having the bedding ready so you can have a good night's sleep after a busy day.