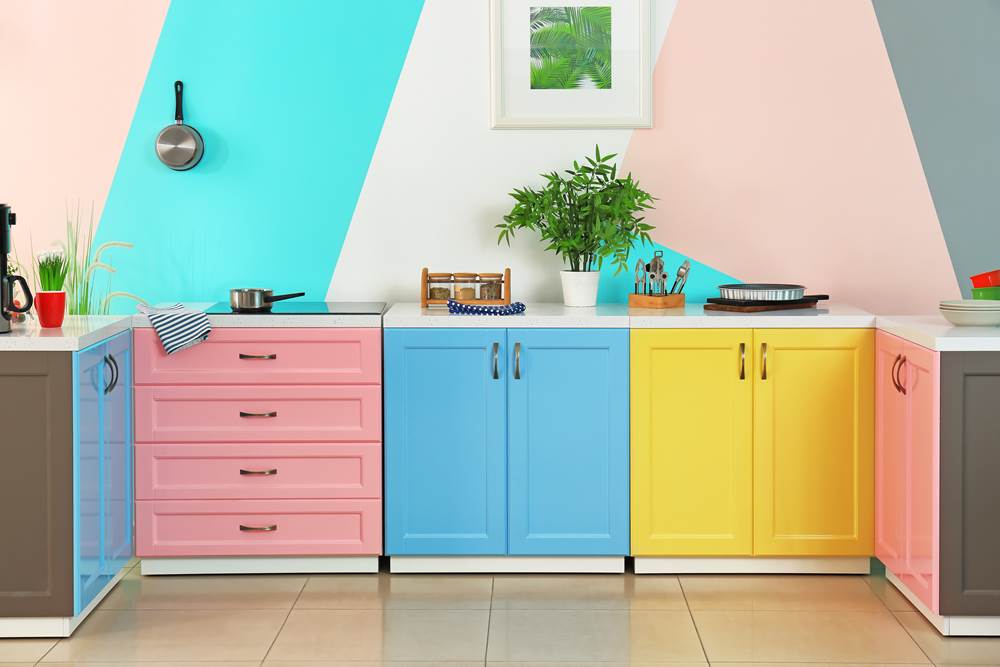 Home interior trends in 2018
2018 has seen a lot of subtle changes when it comes to interior design trends. The clean, neutral look is still popular, but patterns and colours are starting to make a comeback –especially in the kitchen. 
Whether you're decorating your own home or want to give your property a quick refresh to make it more appealing to buyers,  we've rounded up three of this year's top home trends to inspire you.
Colourful Kitchens
After several years of minimalist, neutral kitchens, there's a growing trend towards bolder colours. There's no need to rip out the whole kitchen though: some paint or adhesive cabinetry wrap is all that's needed to change the colour of existing units. 
Using colourful sink materials, for example copper, concrete or granite, can also brighten a kitchen in a more subtle way.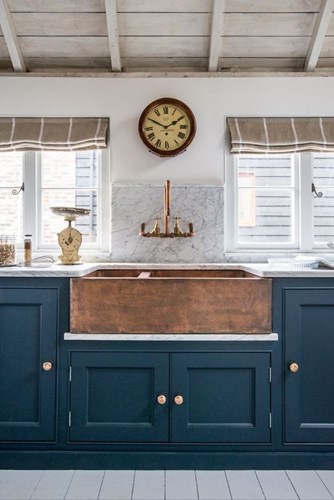 For an understated but striking look, painting cabinets in dark colours like navy, charcoal, slate and forest green can add a touch of sophistication.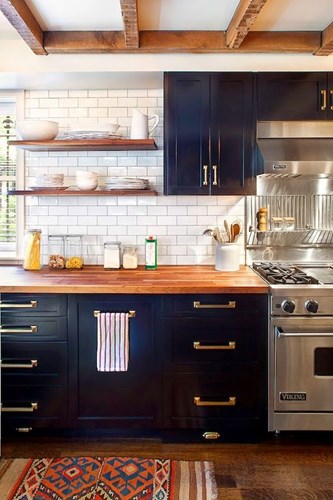 To take things a step further, brighter shades on a focal point such as a kitchen island, will make the colours pop in comparison to neutral cabinets.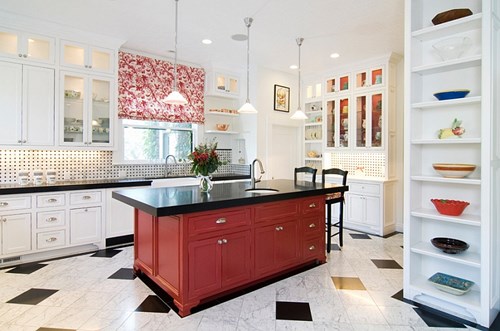 Another big trend of the moment is two-tone cabinets. An example of this would be painting top cabinets a lighter shade and bottom ones a darker version of the same colour. Using a bright colour for some or all of the top cupboards and leaving the bottom cabinets neutral can add even more contrast while still keeping things balanced.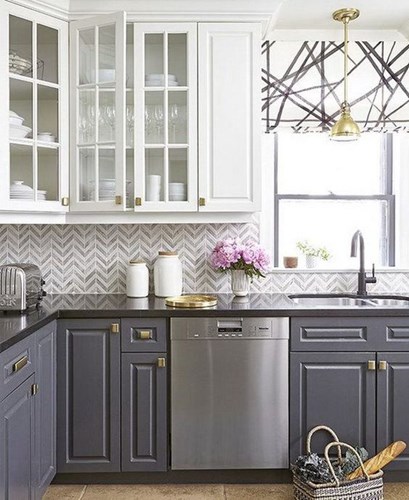 Of course, painting all of the cabinets in a bold shade will create an even bigger impact if you want to go all the way and really bring some colour into the kitchen.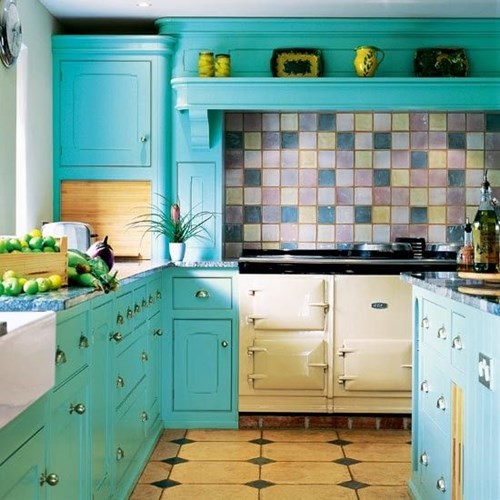 Outside in: the 'Jungalow' craze
If you follow interior design, you might have already come across the Jungalow trend. Coined by designer Justina Blakeney, this green, lively style is still going strong, and trendsetters expect it to grow even more over the course of the year.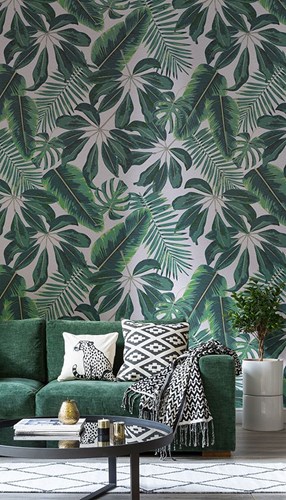 Jungalow is all about bringing the outdoors in, not only with real plants, but by adding greens, bright colours and plant patterns to your home. This bohemian look can be tied together using wooden and rattan furniture or simply by adding accessories, such as cushions with tropical prints. It can be easy to get carried away with patterns – plain furniture and walls act as good backdrops for bolder accessories.
When bringing real plants into the mix, consider eyecatching, interesting examples like the Swiss Cheese Plant, Zebra Plant and Umbrella Tree.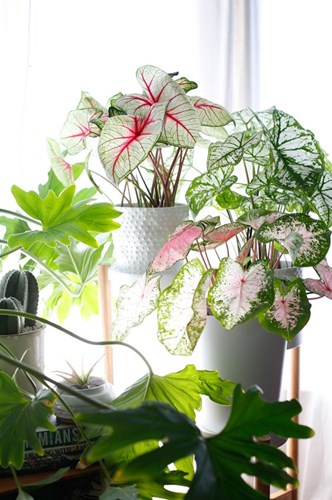 Don't be afraid to mix up different prints, patterns and materials. Like in the real jungle, there's meant to be a lot going on, with different textures and colours on show.
Geometrics
Pantone predicted geometric patterns to be the biggest home décor trend for 2018, and a quick look around the high street indicates that they may just be right. Geometric patterns can be a quick and easy way to add strong, bright splashes to any home, with a huge choice of styles, colours and textures available.
The appeal of this trend is that you can be as bold or subtle as you like. Wall art, ornaments and fabrics such as throws or cushions, are great ways to try out this concept.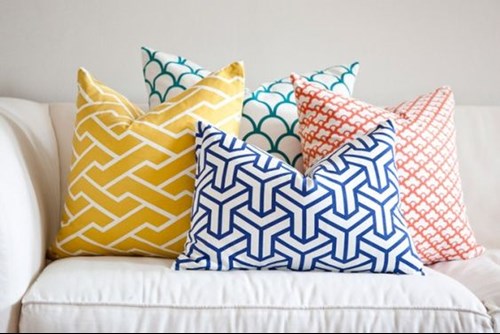 Taking things a step further, small pieces of furniture like lighting, side tables or floating shelves can be added and easily changed if your tastes change.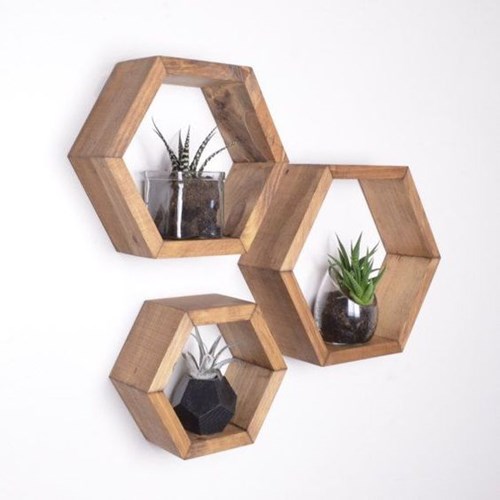 For those who prefer to go all out when it comes to interior trends, geometric tiling can be used to spruce up a kitchen or bathroom. For the truly bold, patterned flooring and wallpaper can be considered.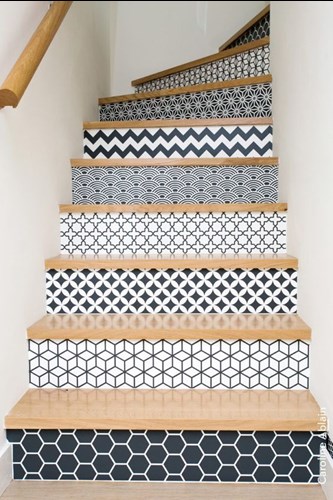 Whether revitalising your home with a subtle change or a complete overhaul, these current trends serve as a great source of interior inspiration.