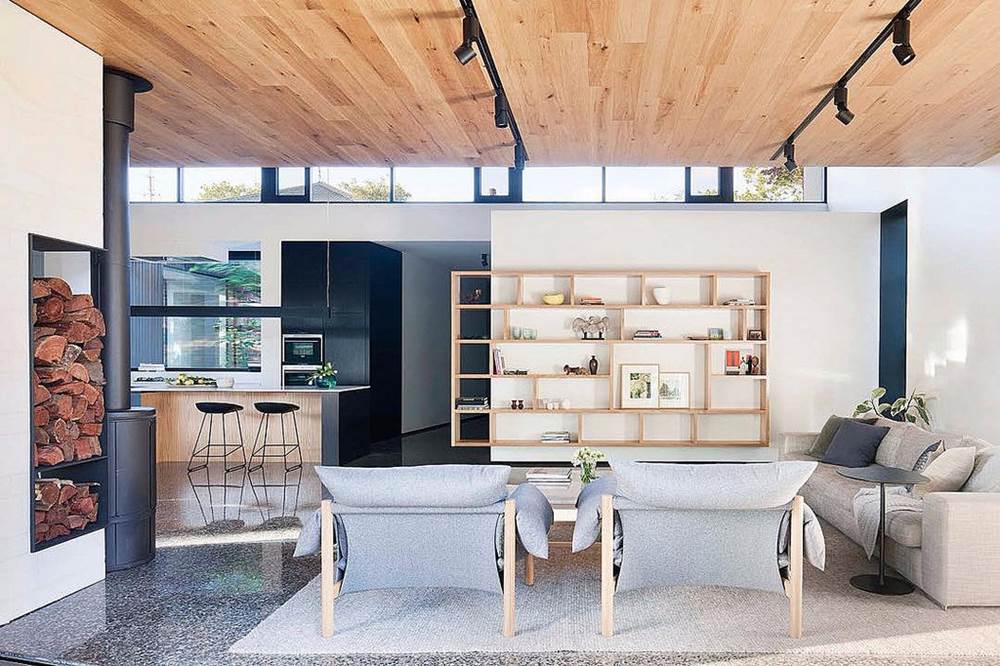 How to spot a home with potential
You open the door to your next viewing and the thought hits that this could be your new home. But alas, bright fuchsia pink walls stare back at you and your heart sinks.
Whether it be a bright wall, some busy patterned carpeting or an untamed garden that puts you off, don't let this prevent you from seeing the real potential of the property.
Turning your attention towards the more structural aspects of the property may be enough to get your creative ideas flowing and help you look past what are essentially surface issues. With a little bit of work and imagination, it is possible to transform a property to suit you and your family perfectly. This list will help you identify the more promising aspects to focus on when viewing a home.
Location
Location, location, location – this is definitely something that should top your home-hunting list. Important things to look out for include proximity to work or schools as well as strong transport links so you won't have to endure a lengthy commute. The standard of local schools and presence of surrounding amenities such as supermarkets should also be considered.
It is worth thinking about what type of area you see yourself living in. For example more suburban neighborhoods may have a focus on community building and family-friendly activities. As you move closer to the city, the focus tends to shift towards professional and student culture.
The Site Property
Sites may come with additional land or external building perks which could open transformative opportunities. Buying with space to breathe will allow you to consider future extensions, garages, external offices and leasable structures (there is a trend at the moment of homeowners converting sheds and summer houses into Airbnb properties, allowing them to make extra cash).
Outdoor privacy is also something to consider. Does the garden have a concealing line of trees, hedges or fencing? How close are the neighbours' homes and can you hear them? Looking for this now can prevent unfortunate surprises later on.
Flexible Floor Plans
Changing tastes and life stages can be catered to by properties that have flexible floorplans. Adapting versatile rooms to have different functionalities can really help with the needs of families as they grow and age.
Elements of flexible floor plans to look out for include versatile ground floor rooms. These can be used as bedrooms, dens or studies. Large, open-plan family rooms, hallway storage areas and nooks offer tremendous flexibility. Keep your eyes open for the potential of a suite or flat being built within the property, ideal for elderly parents or returning grown up children.  
Storage
Take a good look around the property, noting how much built-in storage, or space for storage and renovations is available. It is important to match, if not exceed, your current storage volume needs. Aspects to look out for are built-in bathroom cupboards, hallway airing or linen cupboards, built in bedroom closets, sheds and spacious garages.
Bathroom and Kitchen Modelling
A big selling point of properties is the quality of existing bathrooms, ensuites and kitchen. These days, a pink, yellow or green bathroom suite doesn't appeal to many people's tastes. Equally so, a kitchen that doesn't offer the right amount of space and storage can also be a turn off. Walls can be painted and fixtures can be replaced, but nice-to-haves like windows and square footage are tougher to obtain.
Character Features or Modern Bonuses
Keep your eyes peeled for any exposed beams, antique fireplaces, original tiling and mouldings. Features that have been kept in great condition add historical and decorative interest to the property. For more contemporary tastes, look for homes that have been equipped with in-built smart home technology or carbon reduction features.
With a little bit of viewing know-how and imagination, you can expand your prospects of finding your ideal home.