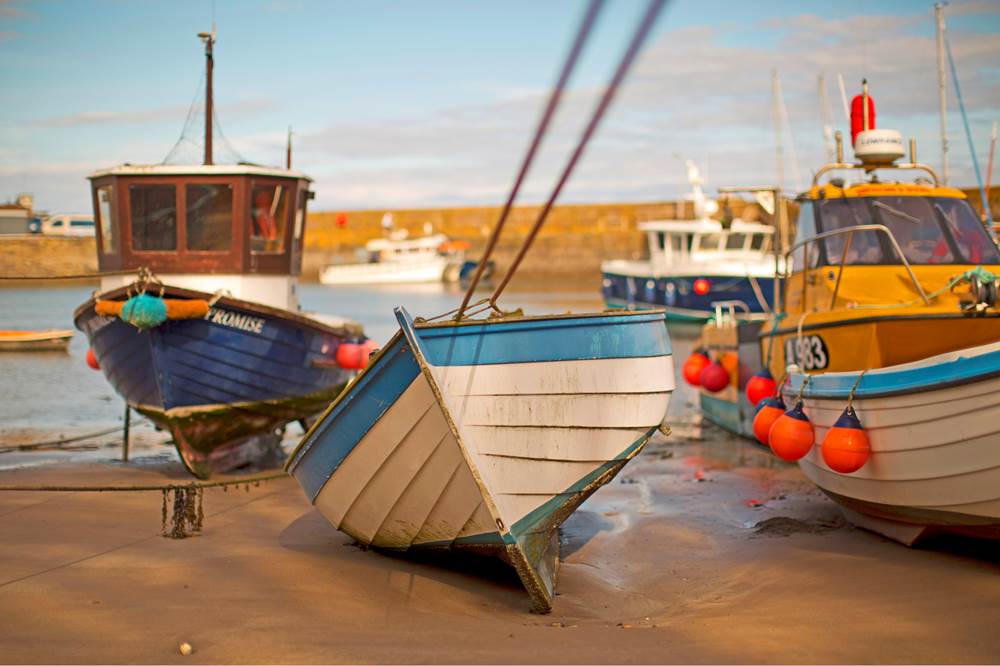 Stonehaven Harbour – Why it's Christine Rew's favourite view
Each of us has a spot in the North East that we hold close to our heart, and our 2018 calendar sets out to share just what these special views mean to us.
For each month, we have asked someone with a connection to either ASPC or Aberdeenshire itself to choose a location and tell us why it is significant to them, showcasing the view with a beautiful image from local photographer Ray Smith.
May's view features a colourful shot from the harbour in Stonehaven, a picturesque fishing town situated 15 miles south of Aberdeen.
For Christine Rew, Aberdeen Art Gallery Museums Manager, this view represents cherished childhood memories and a present-day connection: "I have such happy memories of our family summer holidays spent each year in Stonehaven. Little did I know then that my career path would lead to working at Aberdeen Art Gallery and living in this gem of a coastal town."
Once a booming fishing harbour, nowadays Stonehaven is a popular place for recreational boating – although there are still a handful of fishing boats left.
The port has an eventful and sometimes notorious history. As well as being a haven for pirates, the harbour had to put up a good fight against the North Sea in its early years. It was destroyed and rebuilt several times until Robert Stevenson, grandfather of the famous author Robert Louis Stevenson, finally drew up plans for a sturdier version in 1825.
The town's diverse local celebrations include Highland Games (held on the 15th July this year), the Midsummer Beer Happening, a folk festival and two harbour festivals.
Anyone visiting at Hogmanay will be treated to the spectacular sight of the town's Fireballs Ceremony. This involves about 40 men and women chasing out the old year and warding off evil spirits by swinging blazing fireballs above their heads. It's followed by a clifftop firework display which can be seen over the bay.
For history buffs, there's the Tollbooth Museum where visitors can discover the history of the former courthouse and town jail. The nearby Dunnottar Castle was one of the hiding places for the Scottish Crown Jewels and changed hands several times in the Scottish Wars of Independence. It's also well worth a visit for its dramatic clifftop setting, especially on a misty day.
Nature lovers can look out for puffins at the RSPB Fowlsheugh Reserve – over 130,000 breeding seabirds perch on its cliffs in spring and summer. Or bring some binoculars for the chance to catch a glimpse of minke whales, dolphins or porpoises off the coast.
From high summer to midwinter, Stonehaven offers the perfect mix of relaxation, culture and community.