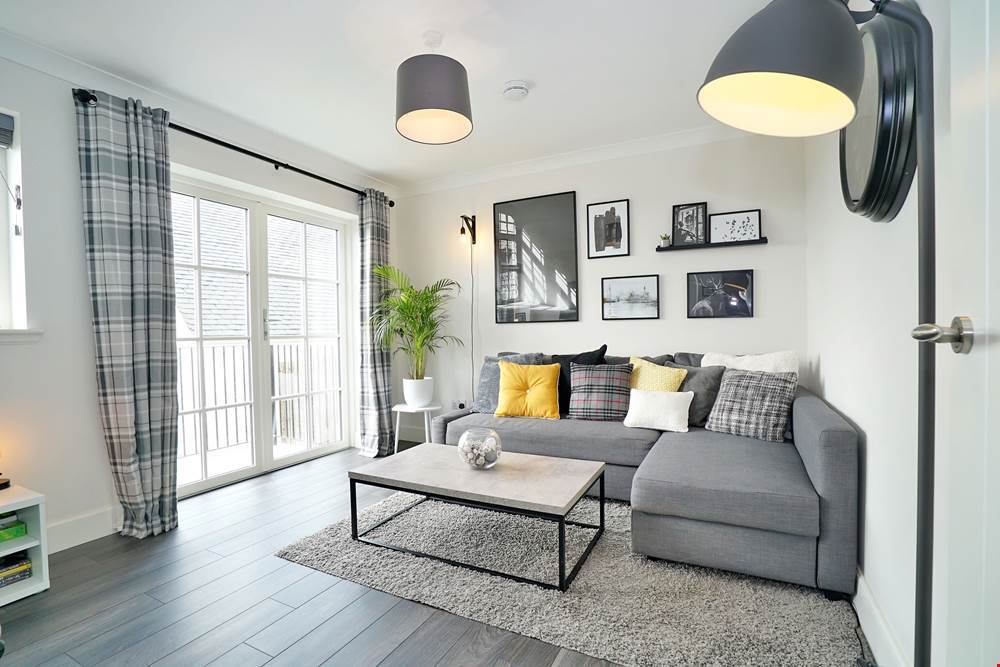 Clever ways to make your home look brighter
Bright rooms with plenty of natural light are thought to lift the mood and atmosphere of a home while helping the space appear more inviting to potential buyers. However, if a property is surrounded by obstructions such as trees and other buildings which block natural light, transforming a dark room into one that is bright and airy can be quite a challenge.
There are plenty of illuminating tricks to overcome this - below are some of our favourite ways to make your home look brighter.
Use light coloured finishings
It may seem obvious but using light colours throughout a dull room can make all the difference.
A good place to start is by painting the walls a light natural tone. Pale colours reflect light and create the illusion of more space. A satin finish paint can help to reflect natural light.
Those with dark walls who are fond of the depth and style it adds to a room can try using light furnishings instead. A white duvet cover or pair of light curtains will help balance the tone.
The impact of flooring should not be forgotten – similarly to pale walls, a brighter floor can help the room appear lighter and larger.
A combination of these useful techniques have been used throughout in this immaculate ASPC seller's home.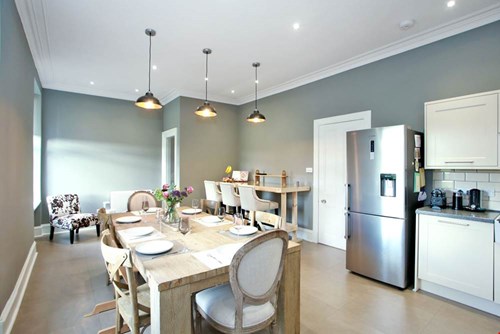 Get creative with mirrors
Using mirrors to create the illusion of more light and space is a clever, cost-effective trick. To get the best results, it is important to strategically position the accessories. Place the mirrors in areas that receive the most natural light pouring through, which they will then reflect onto darker spaces.
Other reflective furnishings such as mirrored coffee tables, drawers or wardrobes will also do the trick, while serving two useful purposes.
To create the illusion of more space, consider buying transparent furniture, like the dining table used in this ASPC home.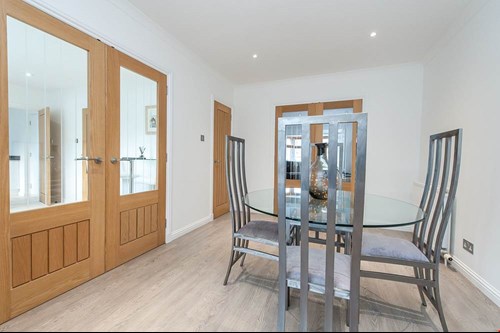 Let the natural light in
For rooms that are struggling for any natural light at all, consider additional windows or a skylight. It may seem like a major expense but boosting natural light can completely transform a room, adding value to a house and making the property more appealing to home hunters.
In areas where it isn't possible to add more windows, such as hallways or bathrooms, installing a skylight allows sunshine to flood in from the ceiling. This will of course depend on which level of your home the room is located on.
Another inventive way to add light with the help of glass is by changing solid doors to glass types or using glass panes. This will help carry the light from one room to the next.
This eyecatching ASPC home demonstrates how much natural light glass patio doors can let into a room.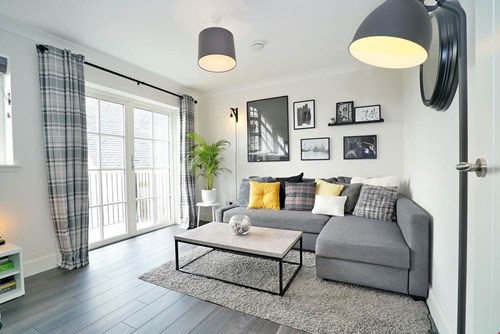 Which of these helpful tips would you consider using in your home?