Interiors Trends 2019
There are a few noticeable interior themes emerging which are likely to trend in 2019. These aren't far away from what we saw in 2018, with neutral tones and splashes of colour, giving homeowners the option to simply update rooms to be on trend this year, rather than fully revamping their homes.Whether you're decorating your own home or want to give your property a quick refresh to make it more appealing to buyers, we've rounded up six of this year's top home trends to inspire you.
Natural Elements

In 2018, we highlighted the popularity of the 'Jungalow' trend - a style that aims to bring the outdoors into our homes using tropical patterns, green tones, and plants. This year will see the trend go from strength to strength, as more natural materials such as copper, concrete, and granite are used throughout the home. Elements that remind us of nature will be used to create this setting, such as stone, plant life, and wooden floors. There will also be an emphasis on daylight and allowing as much light as possible to flow through our homes.Achieve this look by lifting any large rugs that might be covering wooden floors and swapping heavy curtains for lighter ones in a natural material.
Floral patterns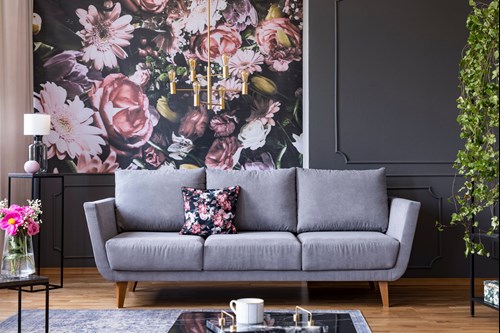 The floral trend is long-standing and well established, however, this year will be reinvented to include exaggerated proportions and contrasting colours. A floral print can be incorporated into any aspect of a home, whether it be a wallpaper, cushion or bed cover. Choose a room that needs a new lease of life and warmer atmosphere and add a timeless floral pattern.
Neutral tones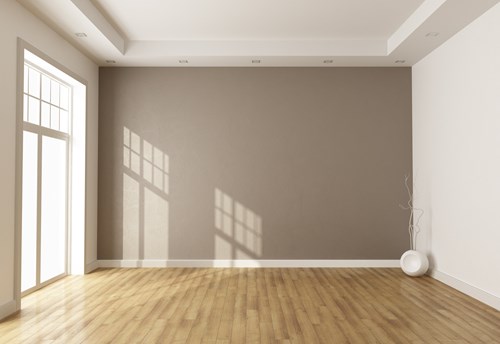 A new trend for this year is the 'barely there' theme, using neutral warm tones to create a minimalistic look. Grey tones have dominated the neutral palette for the last few years with home sellers choosing to renovate their homes using pale greys to appeal to potential buyers. Warmer colours will be more popular in 2019, we're likely to see sandy tones such as oatmeal and linen. Not only will the colour feature on walls and furnishings, but light-coloured flooring will also be trending due to the desire to create a more open-plan and airy feel in our homes.If you're thinking of selling your home, consider using warm sandy tones instead of pale greys when decorating.
Mixed metals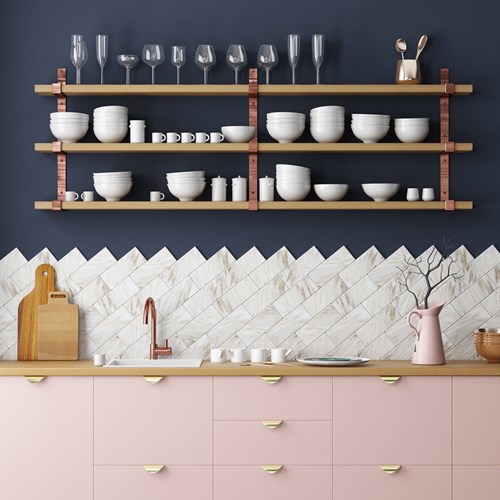 Gone are the days of having all matching metal finishes throughout a room. The latest trend is mixing two or three different metal accents to achieve a tasteful balance. Brass and gold mix well with aged iron, whereas silver and pewter can be incorporated with bronze and black metals.A simple way to incorporate this into your home is by changing small details like door handles or taps. If you want to add metals to other elements of your home like picture frames, try using a metallic paint to update them.
Bold features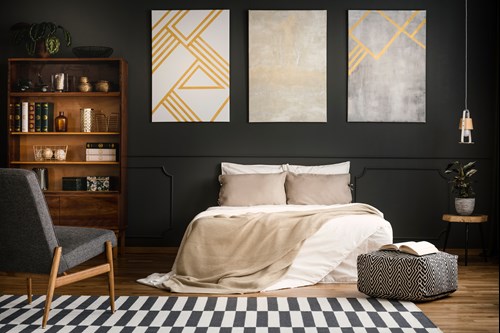 Although most of us may be more comfortable with the neutrals trend, more homeowners are using bold colours throughout their homes. A pop of colour can lift a room that needs renovating or make a home stand out in the property market.The trend sees the use of pastel colours and bright yellows, as well as darker colours, like the now popular deep green. In our 2018 round up of interior trends, we pointed out the growing popularity of colourful kitchens. Minimalist modern designs were being swapped for more personalised bright kitchens. The trend is still going strong this year with the use of darker colours like navy blues and greens being used for kitchen cabinets and finishings.
Sustainability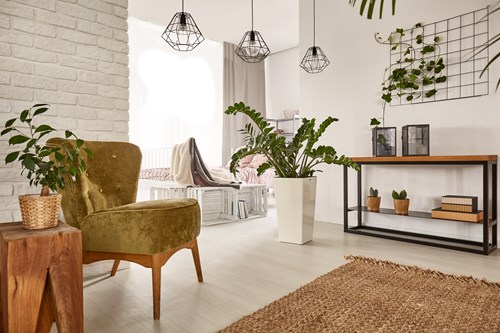 2019 sees the rise of sustainable renovation and decorating. Following the natural elements trend, the growth will be around the desire to be more in touch with the environment and fall in line with our changing behaviours towards recycling and sustainability. The trend will be welcomed into our homes using sustainable decorating materials like jute, rice paper, and clay. If you're giving your home a makeover, consider using recycled materials or update a piece of furniture you already have instead of buying new.