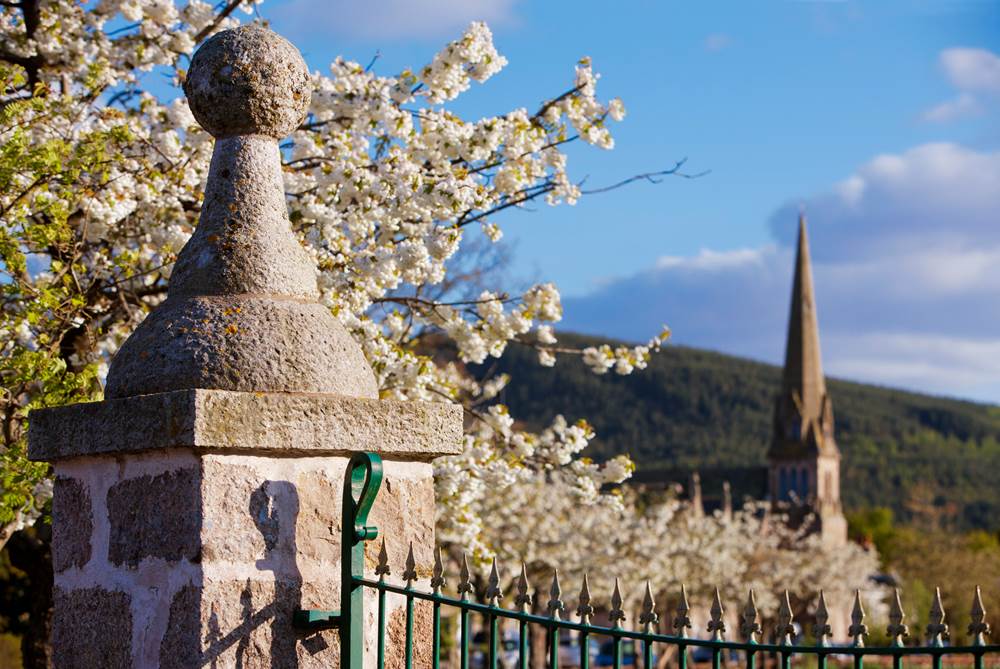 The April Calendar blog: Aboyne
2019 marks the 50th anniversary of the founding of ASPC. Over five decades, ASPC have been at the forefront of property marketing in the North East of Scotland. To commemorate this important milestone, our 2019 calendar takes us on a journey around the area to showcase the beautiful location in which we work and live.
The calendar features a selection of specially commissioned photographs by the acclaimed Aberdeen-born photographer Ray Smith, who captures the location in a unique and engaging way.
Aboyne: a hidden gem.
The River Dee meanders its way east from the Cairngorms National Park to the North Sea. Along its banks are hidden gems of outstanding natural beauty, including the delightful village of Aboyne.
Less than 30 miles from Aberdeen, mid-way between Ballater and Banchory, the village is conveniently located for travel to and from the city. Although its population is only around 2,600, the village has lots to offer with an excellent selection of local shops, as well as leisure and sports facilities to choose from.
All that's great about Aboyne:
Historical sites in and around Aboyne include the 13th century Aboyne Castle and Tomnaverie Stone Circle, which dates back approximately 4,000 years. Like other Circles of its kind, its purpose was to allow farmers living in the area to plot the movement of the seasons. There is a scenic walk up to the Circle along with a well-established path, which can be accessed from a car park to the south of the B9094.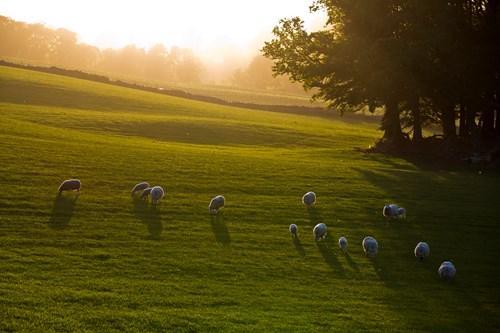 There are plenty of other enjoyable walks in the area, including strolls along the Loch of Aboyne and the Deeside Way which follows the line of the Old Royal Deeside Railway. A favourite among the locals is the walk up the Pressendye, offering wonderful countryside views.
The village provides ample opportunities for outdoor pursuits – including an 18-hole golf course at Aboyne Golf Club, a bowling green, all-weather tennis courts, fishing, shooting, horse riding, and a gliding club.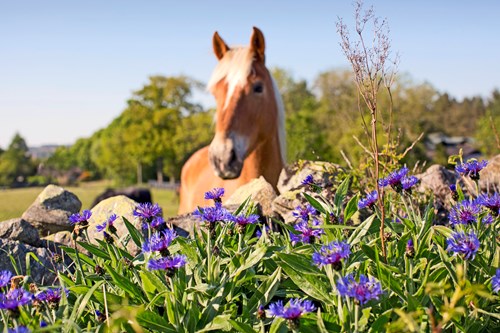 One of the most popular spots for leisure activities is the village green, which plays host to the annual Aboyne Highland Games. The well-established event has been running for over 140 years and is considered to be one of the best of its kind.
Property in Aboyne spreads outwards from the village centre and includes a diverse range of traditional and modern houses, from bungalows to semi-detached and detached family homes.
Interested in moving to the area? Take a look at the properties currently available in Aboyne.