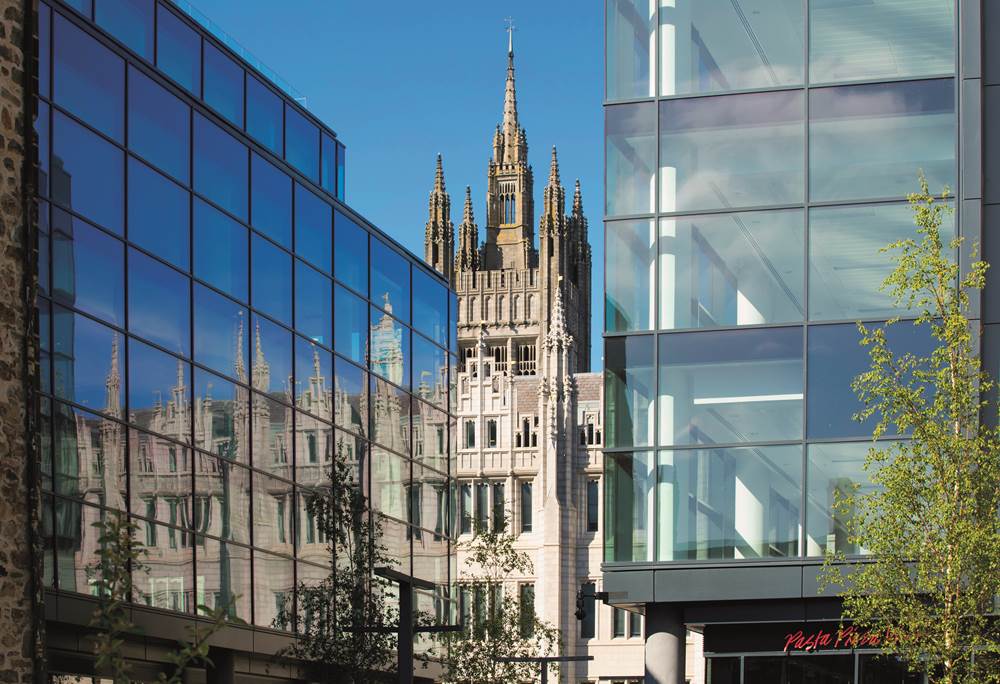 Aberdeen - The evolution of its buildings
2019 marks the 50th anniversary of the founding of ASPC. Over five decades, ASPC has been at the forefront of property marketing in the North East and to mark this important milestone, our 2019 calendar takes us on a journey around the area to showcase the stunning location in which we work and live.
The calendar features a selection of specially commissioned photographs by the acclaimed Aberdeen-born photographer Ray Smith, who captures the area in a unique and engaging way.
Aberdeen has continuously evolved over the centuries, the collection of January calendar images show how the old works alongside the new as the city continues to evolve and prosper.
Aberdeen was originally two separate burghs, built up around its two rivers: Old Aberdeen at the mouth of the river Don; and "New" Aberdeen, where the Denburn waterway entered the river Dee estuary.
In the 14th century, traders, travellers, monks and scholars settled around Old Aberdeen. Today, cobbled roads line the streets where old buildings like the beautiful St Machar's Cathedral and Kings College, founded by Bishop Elphinstone meet the new buildings, such as Aberdeen University's Sir Duncan Rice Library.
 The city was in an ideal location for trade with Scandinavia and the East coast of Scotland and in the 1100's, Alexander the first named Aberdeen as one of 3 trading centres north of the Forth. The discovery of quality granite led to its export and use within the buildings of the city in the 18th and 19th centuries when Aberdeen became known as "the Granite City".
Aberdeen's economy has changed over the years. Once known for its granite, fishing, textiles and shipbuilding, the city is now widely known for its oil industry, as well as technology, engineering and involvement in leading research.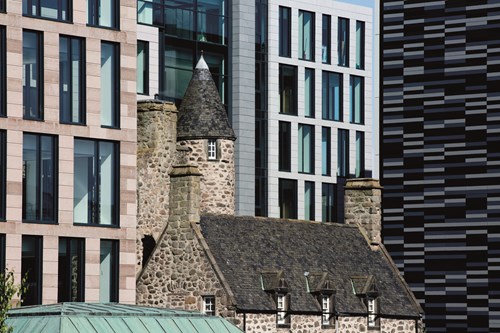 Education also played a crucial role in the development of Aberdeen. Marischal College is the second largest granite building in the world and regarded as one of the finest examples of Aberdeen's architecture. Together, Kings college and Marischal college established Aberdeen's reputation as an educational centre.
Dating from 1545, one of the most famous buildings in New Aberdeen, Provost Skene's House, features attractive period rooms which were once lived in by Lord Provost George Skene. The building now stands tall amongst the new Marischal Square project which has seen the development of a new business district featuring office, retail and leisure space.