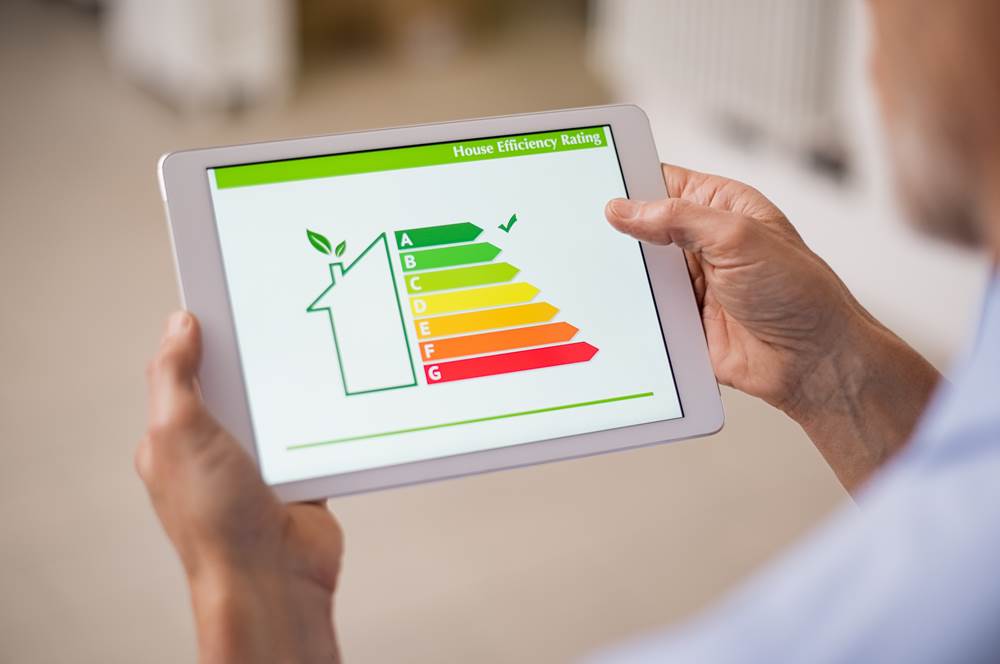 Five tips to make your home more energy efficient
With increased awareness of the environmental impact of our actions and rising energy prices, homeowners often find themselves searching for ways to make their home more energy efficient.
If implemented effectively, these measures may also improve the resale value of your property.
Conserving energy in your home doesn't have to cost a fortune - as well as some higher budget suggestions, we have compiled some simple, low-cost solutions which can effectively reduce your carbon footprint.
Lower the thermostat It may sound simple, however, little changes such as lowering the temperature on your thermostat and turning your heating off while you are not at home will really help to conserve energy. As a result, helping towards your carbon emissions -and lowering your monthly bills. If you can afford to, it can be worthwhile installing a programmable thermostat which would allow you to schedule a reduction in temperature for certain periods of the day. Going a step further, several recent smart solutions even offer WiFi connectivity, allowing them to be configured remotely via an app. If you find yourself delayed on your journey home, you can reduce the heating temperature from your smartphone to avoid the cost of heating an empty house. Replace light bulbs Replacing your light bulbs is another relatively low-cost solution for saving energy. Swap out your 40-watt incandescent light bulbs for Compact Fluorescent Lamps (CFLs) or Light Emitting Diode (LED) bulbs for longer lasting energy-efficient light. The modern low energy bulbs are approximately 10 times more efficient than traditional filament lamps and can make a real difference to your electricity bill, if installed throughout the entire property. Coupled with the added benefit that the average lifespan of an LED bulb is 20 times that of its incandescent counterpart, replacing your light bulbs could be a very smart decision.
Ensuring you switch lights off when you leave a room will also contribute to a reduction in energy costs.
Change shower heads If your property has a shower that takes hot water straight from your boiler, switching to low-flow shower heads can vastly improve your home's water efficiency. According to Energy Saving Trust, changing your shower head could save a four-person household as much as £70 a year on gas for water heating.
Eco-friendly appliances
From fridge-freezers and tumble dryers to kettles and vacuums – there is an eco-friendly version available. Switching to any one of these more efficient appliances can offer multiple benefits.
An eco-kettle earns its name by having several features: a measuring scale that enables you to boil only the amount of water required, a two-chamber design which can store cool water at the same time as boiling and a temperature setting allowing you to heat water to the ideal temperature rather than boiling the water and waiting for it to cool. Switching to an eco-kettle may seem like a very small step in the path towards an energy-efficient home but in actual fact, kettles are the most used appliances in the family home, with the average family using it 1500 times a year and if every household in the UK switched, over £150 million of energy could be saved per year – this is enough electricity to power over 300,000 homes for a year.
Insulate the attic
Although this solution does carry a higher initial outlay, another excellent method of reducing your home's heating cost is to add insulation to your attic space. An uninsulated home will lose around a quarter of its heat through the roof.
In a lot of cases, it will be possible to carry out this work yourself using mineral wool insulation, which can be purchased at most DIY stores. However, if there are access issues, or the space is suffering from damp or condensation issues, you may wish to engage with a specialist for the work. Before proceeding, it is also worth checking with your local authority to find out if there is any funding available for loft insulation work.
With the worst of the winter months approaching and multiple benefits to be had for both your bank balance and your carbon footprint, we highly recommend taking steps to make your home more energy efficient in 2019.