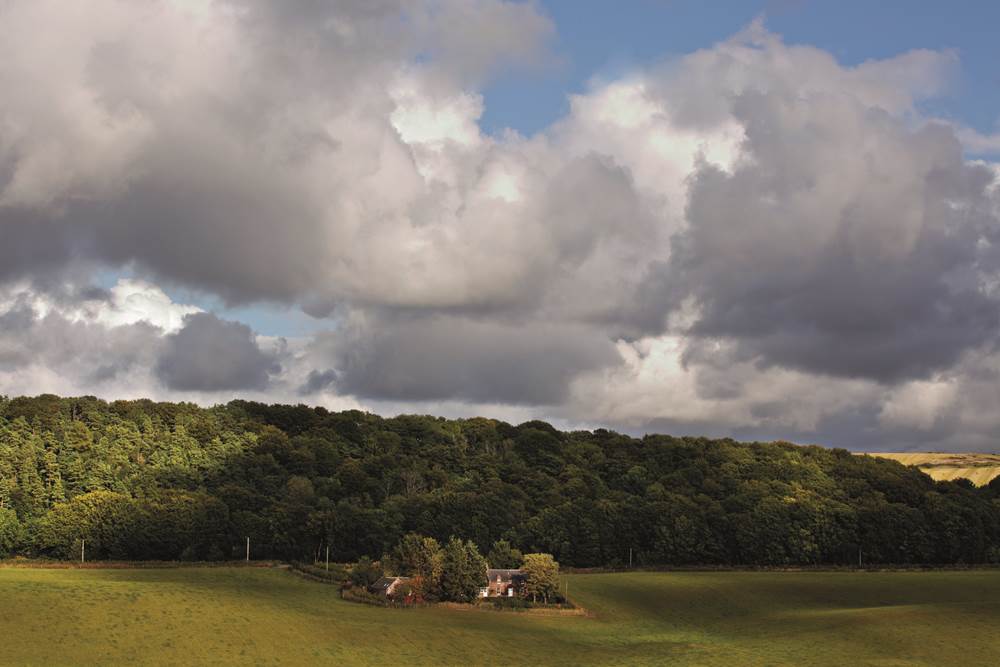 July in the North East
2019 marks the 50th anniversary of the founding of ASPC. Over five decades, we have been at the forefront of property marketing in the North East of Scotland. To commemorate this important milestone, our 2019 calendar takes us on a journey around the area to showcase the beautiful location in which we work and live.The calendar features a selection of specially commissioned photographs by the acclaimed Aberdeen-born photographer Ray Smith, who captures the location in a unique and engaging way.Our calendar images for July display the glorious area surrounding historic Turriff, established more than nine centuries ago. Here, we take a look at some of the events being held in and around the North East in the upcoming month.
Hands-On History: Oil and Gas in Aberdeen 1st July 2019Start off the month of July by delving into Aberdeen's significant oil and gas history, which continues to play a very important role in the local economy. The informal tour takes place at the Maritime Museum, where you can hear about the fascinating Oil Memories project.2019 marks the 50th anniversary of the discovery of oil in North Sea waters, a perfect opportunity to be a part of such a special occasion.
Aberdeen Gin Fest 5th and 6th July 2019Gin lovers, this one is for you. The Aberdeen Gin Fest offers up the chance to sample a fantastic range of gins, whilst also providing a forum to meet and speak with the producers directly.The festival includes live music, local food and informative talks from several gin producers. A great way to spend a summer's day with some friends or family.
Art, Craft and Food Festival: Summer at Crathes 12-14th July 2019Those who enjoy the finer things in life need look no further than the Art, Craft and Food Festival, this year taking place at Crathes Castle, across the first two floors.This magical three-day festival evokes some of the most unique crafts, exquisite foods and music of the North East. From beautifully handcrafted metal and glass furniture, watercolour prints, Celtic tweeds, seafood, local meats and cheeses, this extensive list must be taken advantage of.
Braemar Junior Highland Games 13th July 2019A fantastic way to experience true Scottish tradition in the North East is the Braemar Junior Highland Games. A day of guaranteed entertainment and a chance to spend some quality family time over the summer. From spectating the famous Tossing the Caber, Hammer Throwing and a traditional team Tug O'War, there's ample opportunity for all to enjoy.Competitions will be spread across primary and secondary school age groups. The mini games will also incorporate traditional highland dancing, piping and drumming, helping create a great cultural atmosphere that is not to be missed.
Scottish Youth Theatre National Ensemble: Act of Repair 24th July 2019Performing arts fans should look no further than the Scottish Youth Theatre National Ensemble, a company of twenty diverse and talented performers aged 16-25, hailing from all over Scotland.The Act of Repair is an eye-opening showcase which focuses on the emerging concerns of Brexit, in terms of Capitalism and the technological forces affecting our everyday lives. The ensemble fosters new dramatic and creative ability amongst theatre makers.
Project Y 26th July 2019The annual Project Y tour evokes a collection of four breath-taking and innovative contemporary dance works, created by top choreographers including Richard Chappell, James Cousins, Anna Kenrick and Sophie Laplane and performed by some of the UK's best young dancers aged 16-21. Touring four venues across Scotland this July, Scotland's youth dance initiative, YDance, offers a thrilling evening of energy and emotion for audiences of all ages.
Aberdeen Mela: One World Day 29th July 2019 Enjoy a culturally diverse day dedicated to all communities in the North East of Scotland, a perfect way to round off the month of July.This colourful and lively celebration is being held at Westburn Park, where there will be a variety of musicians, dance performances, theatre and children's activities, as well as local food and drink to indulge in. There's something for everyone to enjoy.
Which of these events will you be attending?