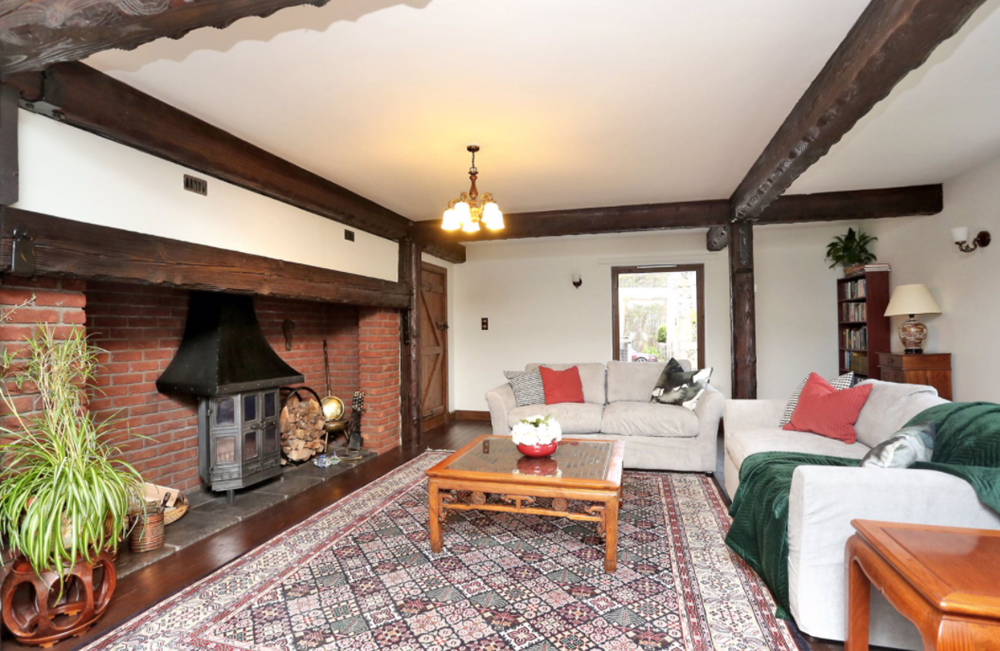 5 Homes Perfect for Hosting Family Over the Christmas Holidays
Recent updates from the government confirmed that coronavirus restrictions will be relaxed over the Christmas period across the UK. Up to three households will be allowed to form a "Christmas bubble" from 23rd to the 27th December. Knowing that we can now spend time with some of our loved ones around the festive period, we decided to round up five homes perfect for hosting the family over the Christmas holidays:
41 Morningfield Mews – Aberdeen
This striking 2-bedroom ground-floor apartment is situated in a popular West End location, with the home featuring a beautiful mezzanine overlooking the spacious living area. The high ceilings leave ample room for even the largest of Christmas trees and the space is perfect for hosting the after-dinner festivities, from watching Christmas movies to playing some family fun games. Anyone fancy a game of charades?
Entertain your family this Christmas in this property's cosy cinema room. The current owners of this five-bedroom dwellinghouse have recently upgraded the home to include this addition, perfect for snuggling up with your loved ones and enjoying your favourite Christmas film. What's your favourite Christmas movie?
94 Derbeth Grange - Kingswells
The owners of this home will be sure to impress their guests with their very own bar, ideal serving up a Christmas tipple or two. This modern 4-bed detached family home in Kingswells also boasts an open plan kitchen-dining area where the guests can retreat to tuck into that long-awaited Christmas dinner.
Grab the blankets and get cosy by the fire this Christmas time. This four-bedroom detached family home presents the perfect opportunity to do just that. The living area features a traditional red brick fireplace with real open fire, and the lounge also offers a large wood burning stove. The owners of this house will be sure to keep warm on the chilly winter nights.
1 Wellington Drive - Peterhead
This contemporary five-bedroom detached home has the perfect kitchen space to prepare a banquet for this year's Christmas dinner, with abundant work surfaces, double ovens and two warming drawers. Presented in a move-in condition, this home also offers a spacious dining area, 5-bedrooms and 4 bathrooms. Could you see yourself hosting in this home?
What's your favourite thing to do at Christmas?