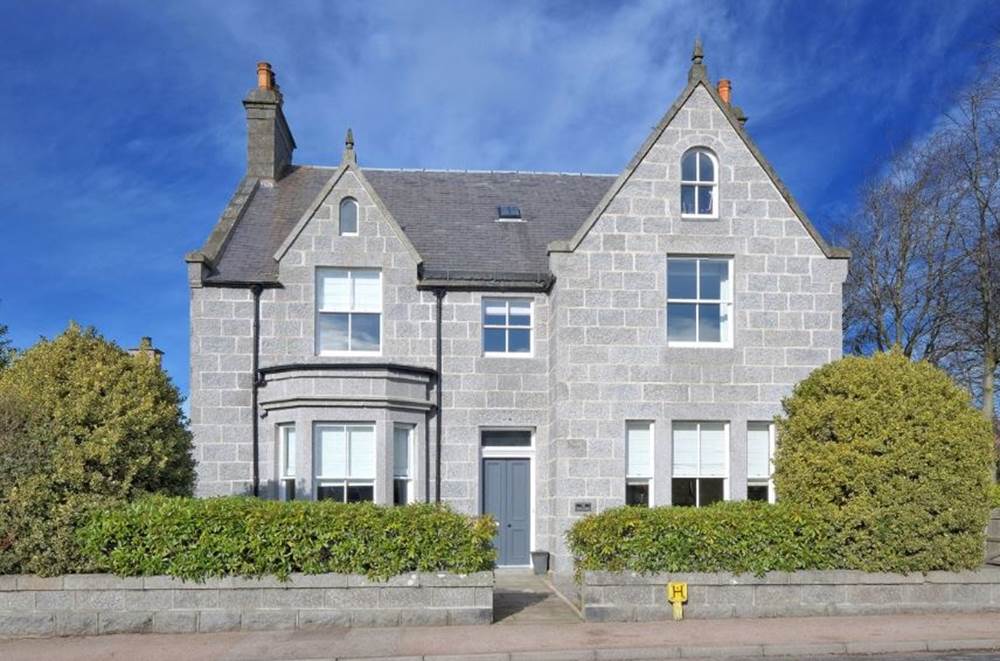 Follower Feature Favourites
Here at ASPC, we like to seek the opinion of our community on a variety of topics. A part of this can be seen on our social media platforms, where we host regular polls asking our followers for their input on what they prefer when it comes to features within a home. In today's blog, we're taking a look back at some of our favourite polls, to share which features came out on top.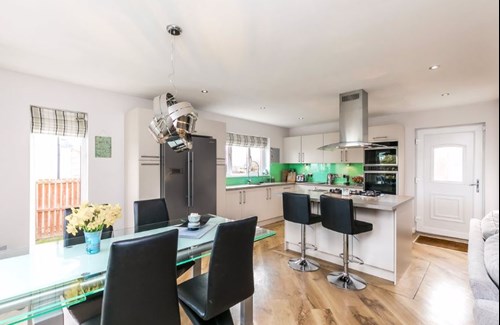 To kick things off, back in December we asked our followers: "Which of these dining rooms would you rather have Christmas dinner in?" We gave our followers the option between a traditional dining room and an open-plan kitchen/dining area. The result was a close one, but the option of an open-plan kitchen/dining area edged it, with 55% of the vote. 
If you admire the kitchen/dining area, then take a look around the rest of 5 Chapelwell Drive, which offers four bedrooms, three bathrooms and has been finished to a high standard throughout. Undoubtedly the heart of this home is the spacious open plan kitchen/dining area which is perfect for those who love to entertain.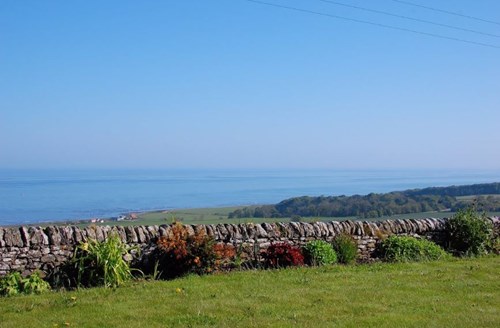 Next up, we asked our followers whether they would prefer to live by the coast or in the countryside. This time it was an even closer call – with the coastal option receiving 51% of the vote.
As the result from the poll was so close, we've chosen to feature 1 Nether Benholm Cottages which encompasses the best of both worlds. This charming four-bedroom, semi-detached cottage located in the picturesque village of Johnshaven is surrounded by stunning scenery, coastal views and enjoys large, well-maintained garden grounds.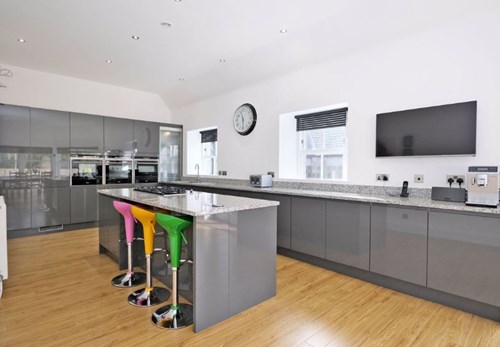 We know that when it comes to designing a kitchen, there are so many choices and styles out there that it can be difficult to decide. We asked our followers: "When it comes to kitchens - what do you prefer? Modern and minimal or charming and traditional?" On this occasion, the 'modern and minimal' option received 56% of votes whilst the 'charming and traditional' received 44%.
Featured in the image above, The Bank House, St. Marnan Road in Banchory epitomises 'modern and minimal' especially well.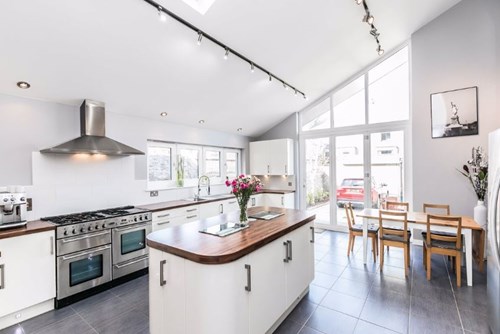 With lots of us spending more time at home, it's been a great opportunity to pick up new hobbies and learn new talents, with cooking and baking proving especially popular. For this reason, our next poll was aimed at all our aspiring chefs and bakers. We asked our followers: "For those who love to cook, what's your preference? A conventional oven or a range cooker?" The range cooker proved slightly more desirable with our voters, winning with 59% of the vote.
For cooking and baking enthusiasts, 104 Desswood Place accommodates every need. This spectacular seven-bed townhouse includes the striking kitchen picture above, fit for any chef or baker.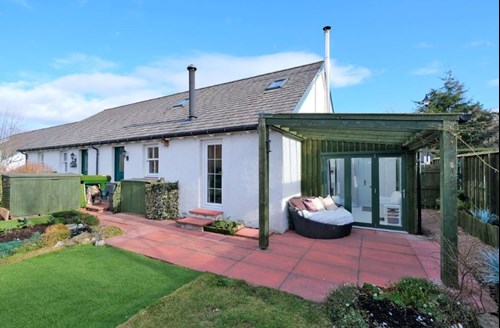 As summer approached, more time was being spent out in the garden with people enjoying the warmer weather, so we decided to ask our audience their preference when it came to garden design: "Patio or decking?" In this particular poll 'patio' was the most popular option, winning with 58% of the vote.
Are you also a fan of a home with a patio? 29 Charlton Crescent, shown above, enjoys a low maintenance, cosy garden setup with complete privacy. The spacious patioed area is ideal for spending time together with family and friends in the summer sun.
We hope this blog and all our polls have been helpful to our followers and have given you some inspiration and ideas for your own home.
Which feature is a must in your dream home?