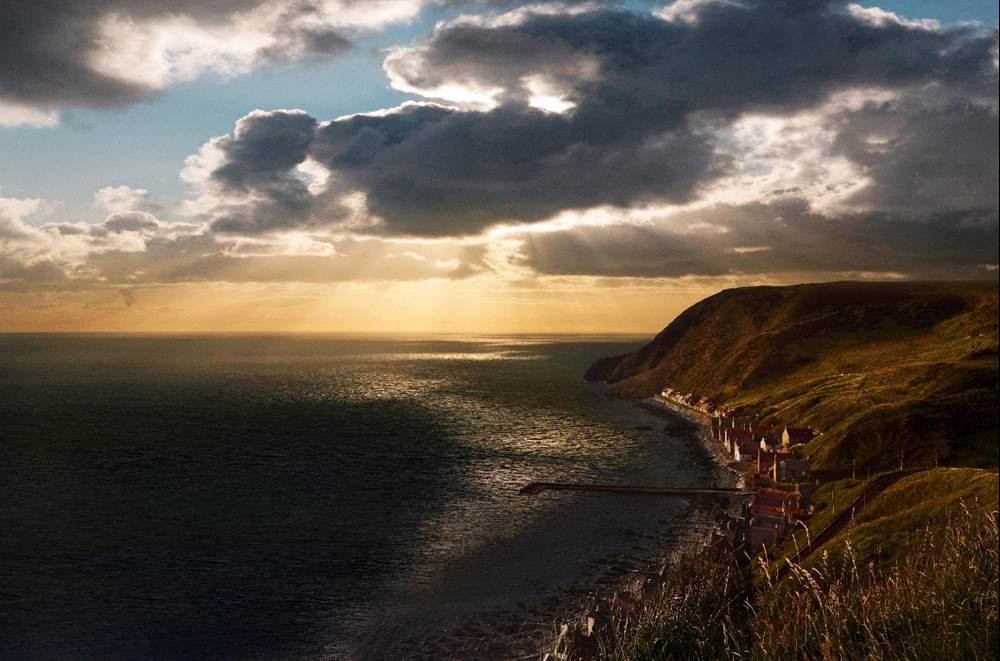 March in the North East
Our 2020 calendar takes us on a picturesque tour of some of the North East's most cherished villages, bays, castles, countryside scenes and more. The calendar features a selection of specially commissioned photographs by the acclaimed Aberdeen-born photographer Ray Smith, who captures the location in which we work and live in a unique and engaging way.
Our third calendar image of 2020 showcases the delightful village of Crovie, situated on a remarkably narrow ledge between the cliffs forming the east side of Gamrie Bay and the sea. In fact, it's so narrow there is only room for a row of cottages and a footpath.
In this blog, we take a look at some of the events being held in and around the North East in March.
Aberdeen Jazz Festival 12th – 22nd March
Come along and enjoy the sweet sound of Jazz. With a host of talented musicians and performers, the Granite City does not disappoint. From interactive workshops to chilled out gigs and late-night sessions, there's something for everyone at this year's Aberdeen Jazz Festival.
Aberdeenshire Music Centre 18th March
Here for one night only, this event will bring together talented musicians from the North and South regions to provide an outstanding performance at the city's Music Hall. This showcase concert is sure to impress.
Cirque du Soleil: Crystal 19th – 22nd March
Held at Aberdeen's P&J Live, this extraordinary show combines circus arts and the world of ice skating in this new production that's truly mind-blowing. Taking you on an enchanting frozen adventure, Cirque du Soleil are here to impress with striking choreography, astonishing visuals and a soundtrack that masterfully blends popular music with their signature sound. This is one for all the family to enjoy.
OSMO Immersive Installation and Family Activity Day 21st March
Explore the fascinating world of space at The Barn, Banchory as you immerse yourself in Osmo, an inflatable infinity space. Get the chance to hear real sounds from outer space whilst gazing at artificial stars made from NASA space material.
Mother's Day Afternoon Tea and Film 22nd March
Give your Mum a Mother's Day to remember and celebrate with a cream tea and a screening of Downton Abbey. With all the original cast, this iconic film is sure to impress. Be right there with the Crawley family as they learn King George V and Queen Mary are coming to visit and embark on this exciting storyline together.
What's Love Got To Do With It? 26th March
This exuberant new theatre show at the Music Hall celebrates the music of the wonderful Tina Turner. Expect a night filled with energy, excitement and feel-good hits performed by the remarkable Elesha Paul Moses and the full ten-piece live band supporting her. This is the ultimate tribute concert and musical experience celebrating one of life's finest singers. A show not to be missed. 
FOCUS Craft Fair 28th March
The Festival of Crafts Unique to Scotland (FOCUS) fair is coming to Inverurie. This event supports local charities and crafters so come along and browse the work of talented artisans and get first pick at the impressive range of handcrafted and unique products on offer.
Start off Spring the right way, which of these events will you be attending?