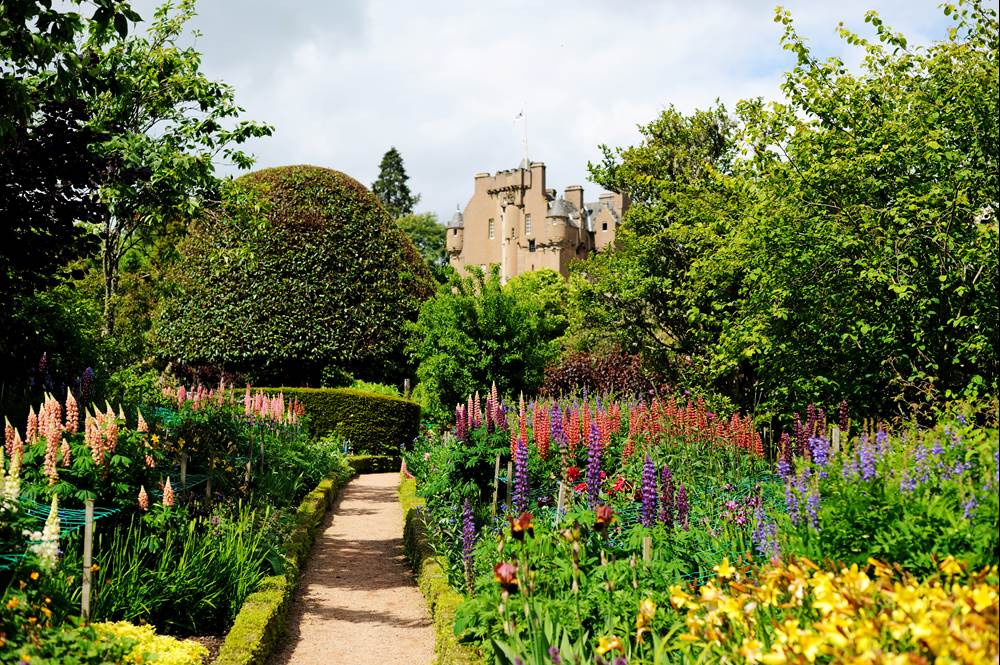 10 North East homes with beautiful gardens
During 2020, gardening and landscaping became a key trend throughout the UK. As the world slowed down, people were able to take time to stop and smell the roses - and in some cases plant them too!
With outdoor visits becoming the new norm, and garden parties continuing long after it was too cold to sit outside, it is no surprise that gardens and outdoor spaces are high on a buyer's wish list. In this blog post, we take a closer look at 10 of our favourite gardens.
Ivoalian, 60 North Deeside Road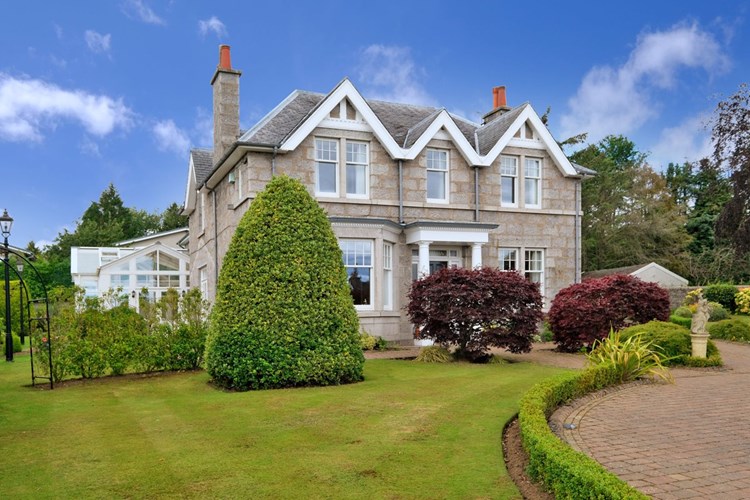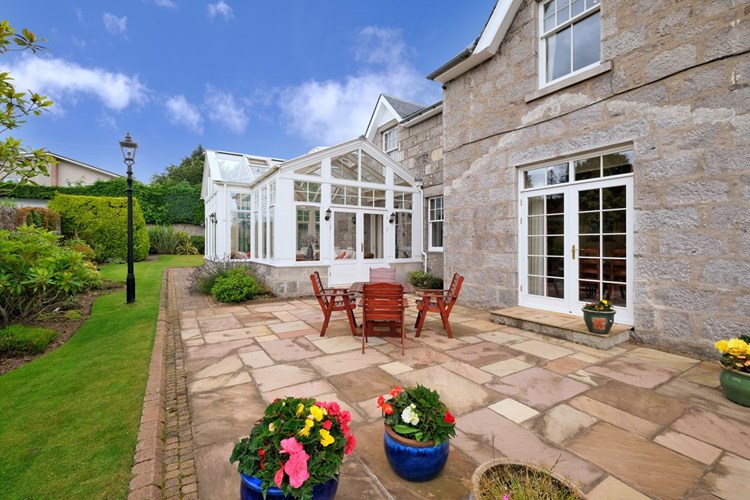 This incredible 6 bedroom detached granite home boasts a pristine lawn that surrounds the entire property. Bushes and decorative pieces accentuate the beautiful house, offering privacy in every part of the garden. With a striking conservatory to the rear of the property and French doors to provide easy access to the patio, you can even enjoy the garden from inside the home.
Ollyoak, Mill of Colp, Turriff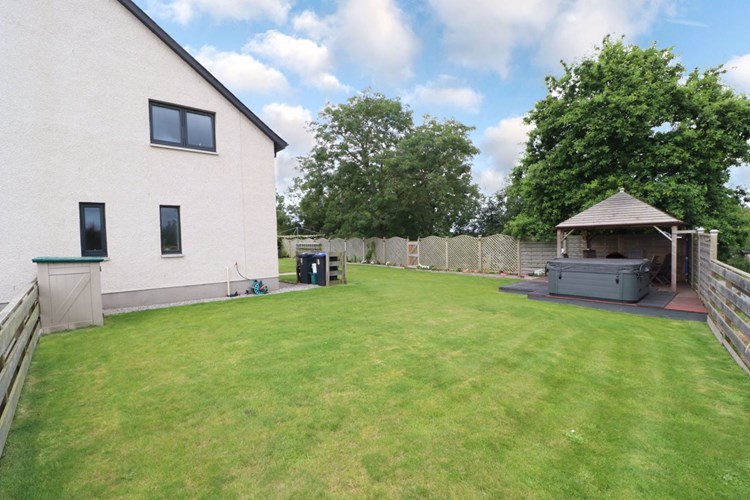 The striking garden of this modern 3 bedroom eco-home wraps around the gable end and the rear of the property. With the garden being fully enclosed and hosting a vast area of grass, it's perfect for a family with children or a dog to run around in. The decking area is sheltered by a gazebo and has power and light so you can enjoy the scenic surroundings of the home.
1 Aulton of Fochel Steadings, Oldmeldrum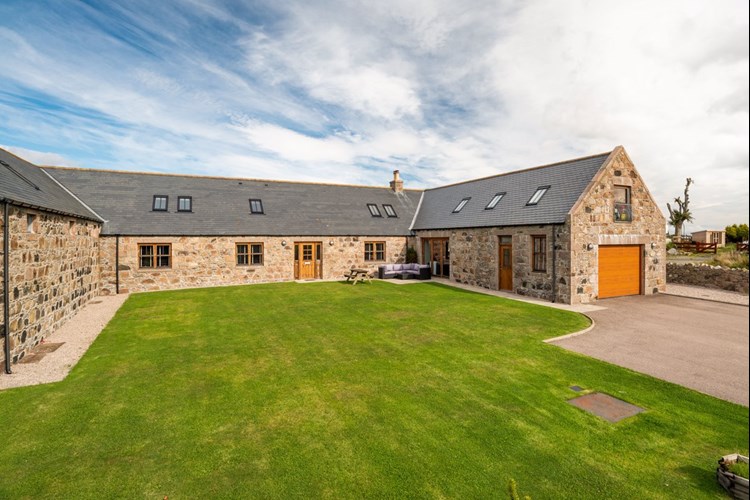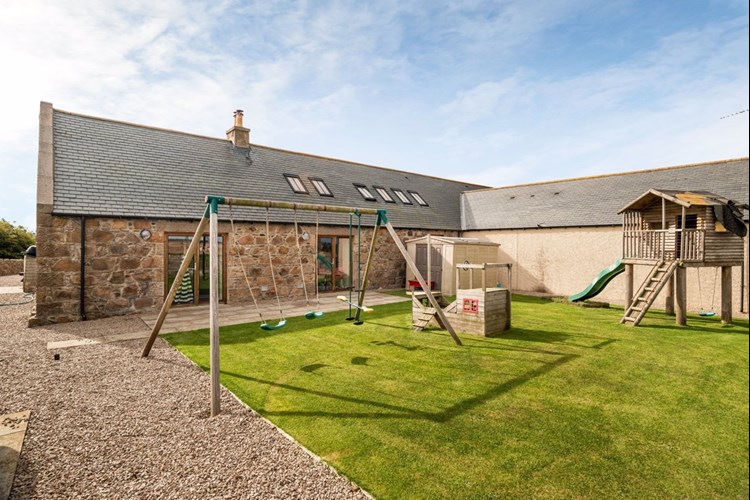 This superb four bedroom semi-detached converted steading features an impressive garden to the front and rear of the property, offering plenty of space for entertaining. The gardens are easily accessible through French doors at the front and back of the house, with the addition of a patio area in both. For even more green space, the property also comes with a large 3-acre paddock adjacent to the home, ideal for equestrian purposes.
60 Woodstock Road, Aberdeen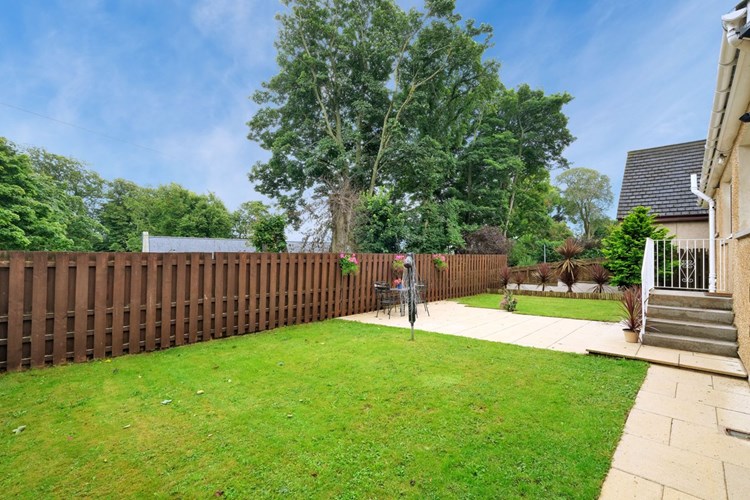 Situated in an excellent residential location to the west of Aberdeen City Centre, this 4 bedroom detached granite property offers a well-proportioned private garden to the rear, as well as a charming front lawn to welcome you home. With a patio area and beautiful trees overlooking the rear garden, it's an outdoor space you can truly relax in and enjoy the scenery.
English Mill, Inverugie, Peterhead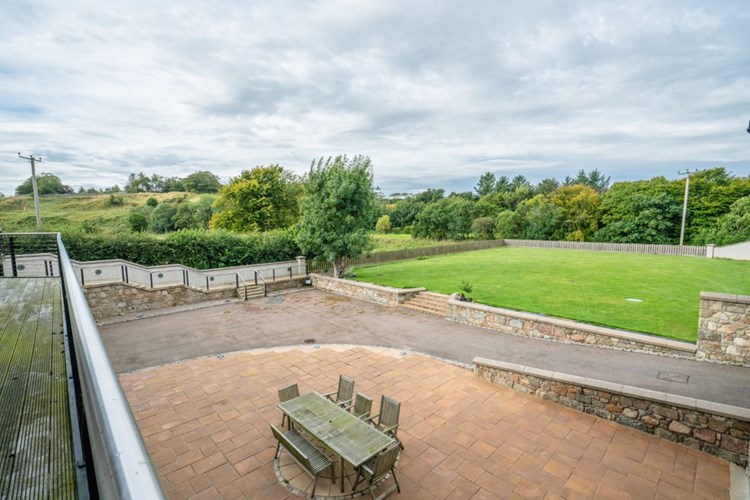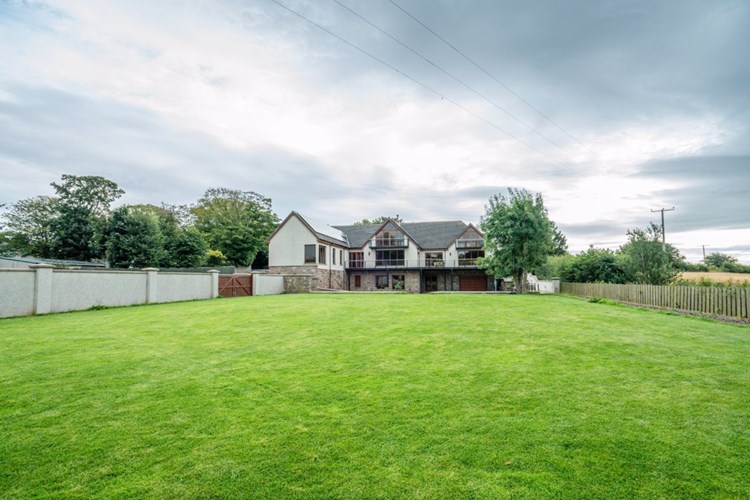 If you're looking for a home with immense outdoor space, this breathtaking 5 bedroom property could be perfect for you. The impressive rear garden and patio area is synonymous with the luxurious indoor accommodation, giving you and your family the freedom to enjoy this magnificent space.
33 Provost Black Drive, Banchory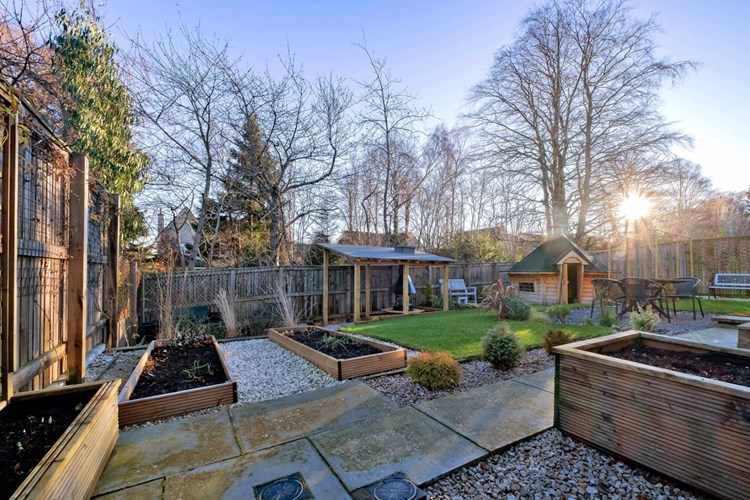 The striking rear garden of this 4 bedroom detached home has been thoughtfully designed to create a tranquil outdoor space. Separated into different zones, this striking garden hosts a patio, barbeque canopy, vegetable plot, and lawn, with its most intriguing feature "the Hobbit House" tucked away in the corner. Benefitting from double glazing, wifi, and electricity, it's an ideal additional living space for guests or a quiet home office.
Pinaret The Farmhouse, Burnside of Carnie, Westhill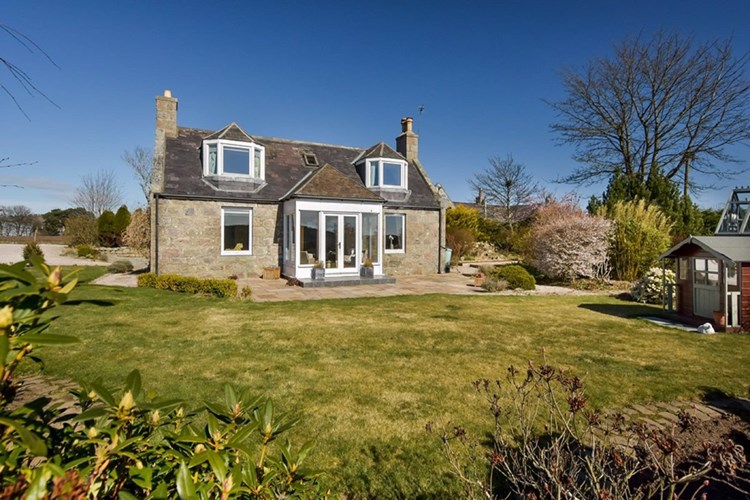 Surrounding this outstanding 4 bedroom family home is a beautiful garden, complete with landscaping on all sides, shrubs and seasonal flowers, and areas of lawn. This property also benefits from not just one but two patio areas to the south and west, perfect for relaxing in or entertaining guests in the summer. Ideal for any keen gardener, this property comes with a large greenhouse and additional summer house, as well as an area with a vegetable patch.
Bridgeview, Kirkton of Tough, Alford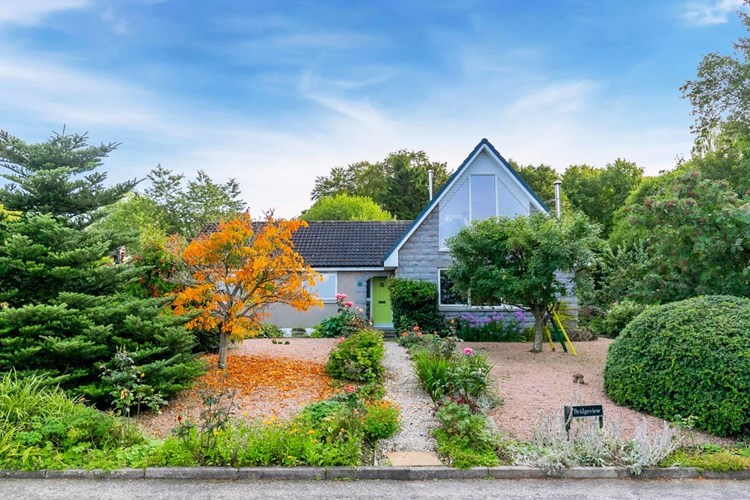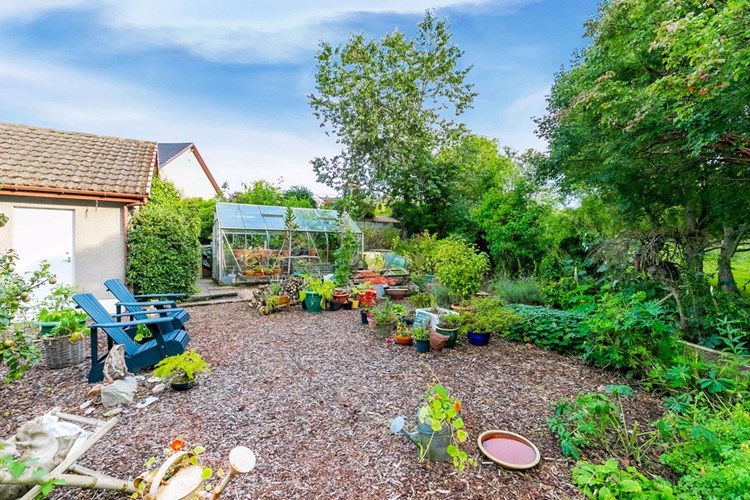 Leading up to this beautiful 3 bedroom detached home, and adjacent to the large driveway, is a stunning mature garden that surrounds the entire property. One of the most striking features is the magnificent lining of trees and foliage in the rear garden, offering you a private oasis to enjoy and relax in.
5 Lamington Court, Hatton of Fintray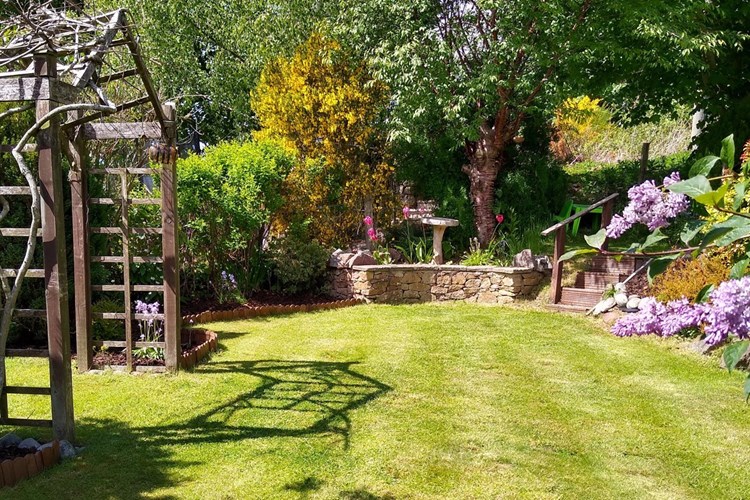 To the side and rear of this 3 bedroom end-terraced steading is a beautiful garden that's bursting with character. Benefiting from panoramic views of the River Don, the garden is filled with mature shrubbery to offer you privacy, as well as steps leading up to the tranquil secret garden. Additional features include a paved patio, secluded areas, and a high deck complete with solar LEDs and a charming pear tree - perfect for hosting guests all year round.
6 Chapelwell Wynd, Balmedie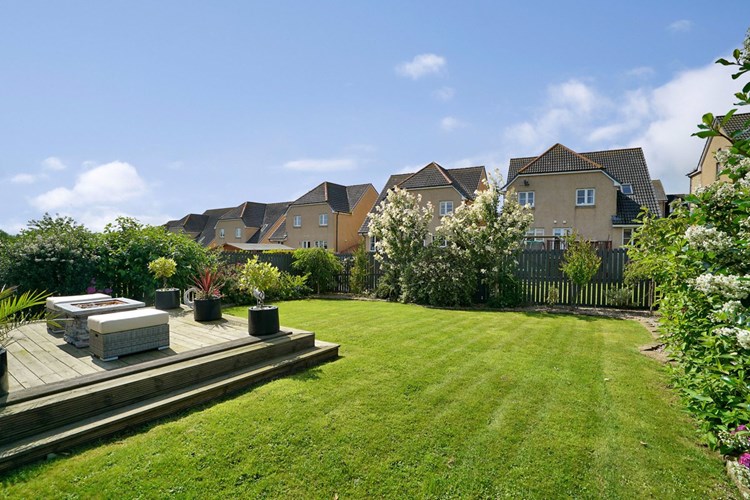 To match the elegance of this executive 4 / 5 bedroom detached home is a striking rear garden. Fully enclosed, this large lawn area is ideal for those with children or pets, while beautiful flower beds, landscaping, and the stylish decking area offer a picturesque setting for entertaining guests and dining al fresco in the summer.