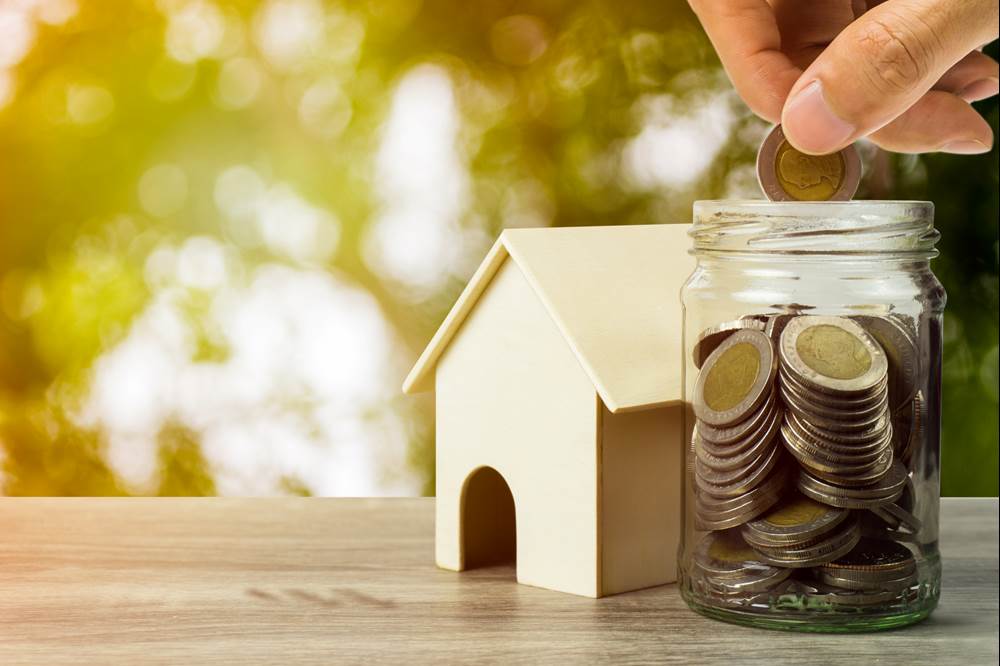 Key considerations to make before buying your first home
When it comes to buying your first home, having as much information as possible will help make those first initial steps that little bit easier. 
At our recent 'Ask the Expert' event, our team of industry professionals provided guidance for first-time buyers and discussed the different elements that they should consider when making a purchase.
On the night we were joined by Andrew Sykes, Partner at Shepherd Surveyors; Kathryn Murdoch, Associate Solicitor at Burnett and Reid; and Chris Hay, Mortgage and Protection Advisor, at Ledingham Chalmers.
In our latest blog post, Kathryn discusses the steps required to purchase a property, whilst touching on some of the most frequently asked questions for first-time buyers. 
What steps do you take when purchasing a home?
The process of buying a new home is generally the same, whether you're a first-time buyer or have owned multiple properties. A buyer will follow the steps below:
Mortgage decision in principle, where you will determine how much you can afford to spend

View properties and the home reports 

Discuss chosen property and offers with your solicitor 

Once your offer has been accepted, you should progress your mortgage application

Your solicitor will progress the legal work

Your mortgage is approved  

The date of entry is agreed

The legal contract is reviewed and made legally binding 

Sign your mortgage documents with your solicitor

You get your keys! 
What are the different pricing strategies? 
Most commonly a seller will ask for 'offers over', which is when they are looking to sell their property for over a certain price. This is usually the home report value, however, in some instances where the property has sat on the market for a while, the price could sit lower than the home report value. 
A fixed price is a 'buy now price' and the first person to offer this price should secure the property.  This is most commonly used when someone is looking for a quick sale or has already significantly reduced their price and wants to make it clear to viewers what price they are willing to accept.
The third is a closing date. This is where two or more people are interested in offering for the property and the seller sets a specific day and time for the interested parties to submit their offer.  A closing date is where your solicitor submits your 'best' offer for the property; you will only have the opportunity to submit one offer and this cannot be increased.  Therefore, you should make sure your offer reflects a figure that you're comfortable paying and is within your affordability, bearing in mind that your mortgage will be based on the Home Report Valuation and not the price you offer at closing.  If you'd like to purchase a property that has a closing date set, you should advise your solicitor of the maximum price that you'd be willing to spend.    
What should I offer when buying a property?
There are various points that you should consider before making an offer, with the categories listed on a property's home report being one of the most important. If the property that you are looking to purchase has category 2 or 3s (these categories indicate the condition of that particular part of the property), you should look into how much the repairs will cost and take this into account when making a formal offer. 
It is also worth taking into account any potential cosmetic upgrades that may need to be carried out. If the bathroom or kitchen is dated then you could offer slightly below the asking price to offset the cost of the work. 
Another big indicator is how long a property has been on the market. If a property is newly on the market and there has been a great deal of interest, it is unlikely that the seller will accept a reduced offer. If a property has been on the market for a while, it may be that there's a reason that it's not selling, whether that's room sizes, awkward layouts or as mentioned above, the need for costly repairs. Generally, as a rule of thumb, the longer a property has been on the market, the more likely it is that a seller will take a reduced offer.
Is this different when purchasing a new build? 
Buying a new build property is slightly different. You will visit the show home and decide whether or not the property is for you. If it is, and you'd like to make a purchase, you will then speak to the sales representative and pay your reservation fee. 
With a new build, it is unlikely that you can negotiate on the price of the property but the developer will often offer incentives, such as flooring upgrades or money towards your LBTT, to sweeten the deal. 
What should I consider before making an offer? 
Before making an offer, it's important that you look at comparable properties that are currently available or have recently sold. If you speak to your solicitor, they will be able to advise on the recent sale prices of properties that are in a similar area and of a similar standard to the one that you're interested in. This will help you decide whether your property is a sound investment. 
It's also important to think about the anticipated period of ownership. If your priority is stepping onto the property ladder and you're buying a flat for a couple of years before moving on, it is really important that you consider how easy it will be to resell your property later down the line. However, if you are looking to purchase a 3 or 4 bedroom home and intend to stay for a long period of time, your priorities may be slightly different. You may be willing to purchase a property that requires a little TLC because you see the purchase as a long-term investment. 
What is it going to cost me? 
In addition to your deposit, which you will discuss with your financial advisor prior to securing your mortgage in principle, it is important that you consider all additional costs that are associated with purchasing a property - including your legal fees, outlays and your land and buildings transaction tax. 
As a first-time buyer, you will be entitled to some relief (£600) but only if you do not own or part own another property. If you have inherited or been gifted a property you will not be considered a first-time buyer, but more importantly will be subject to an additional dwelling supplement, which is most commonly known as a second home tax.  You will also be caught by second home tax if your partner owns another property in whole or in part. 
At ASPC, we want to help buyers, renters and sellers across the North East. Our team has created a range of insightful blog posts and information pages that will inspire, inform and guide you, however, if you still have any questions please do not hesitate to contact the Centre at centre@aspc.co.uk.