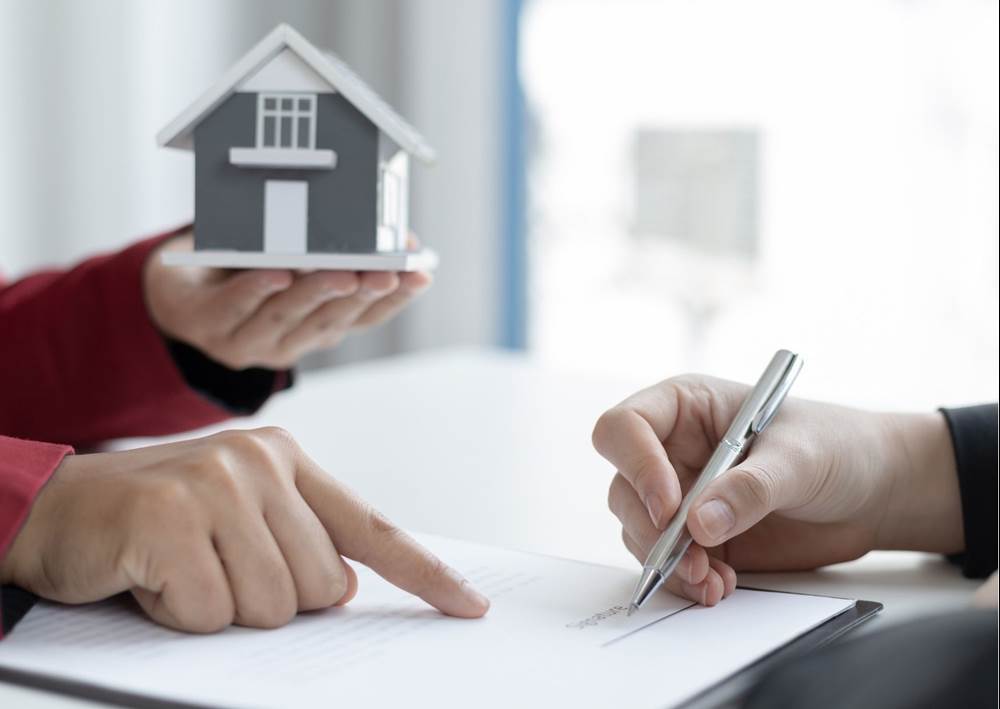 A step by step guide for first time buyers looking to purchase a home
Buying a home is a big and exciting step, however, the process of purchasing your own place can feel a bit daunting, whether you are a first time buyer or not. For most people buying a home is one of the largest financial decisions they will ever make, so it is important to understand the steps involved.
To help you feel prepared, ASPC CEO Lorna Coutts breaks down the buying process step by step…
Establish a budget
"One of the first steps in the buying process is working out how much you can afford to spend. This isn't just your monthly mortgage payments or increased monthly expenses such as council tax and utilities, you also need to take into account the cost of purchasing and moving home. Things to consider include, legal fees, land and buildings transaction tax (LBTT), lender, broker fees and removals - all of which can quickly add up.
"The last thing you want is to be faced with unexpected costs further down the line, so it is always better to plan ahead and make sure that everything is included in the budget."
Understand your mortgage options
"One of the easiest ways to work out the mortgage options available to you is by making an appointment with a financial adviser. Whether you're a first time buyer or looking to move up the ladder, advisers will be able to provide you with all of your options.
"Typically, advisers will then assist you in achieving 'a decision in principle' which is sometimes referred to as 'a mortgage in principle' or 'an agreement in principle'. This is a basic indication of how much money a mortgage lender is prepared to lend you once you have found the right property."
Appoint a solicitor
"Conveyancing is the legal transaction where the ownership of a property is transferred from one person to another. In Scotland, it is a legal requirement that a solicitor completes this process on your behalf. To avoid slowing down the process, we would recommend that you appoint a solicitor before you begin your search for a new home.
"Finding a suitable local solicitor is important as their knowledge and legal expertise will be imperative throughout the buying process. A good solicitor will keep you regularly informed and updated during your journey, and will be able to answer any questions along the way."
Begin your search for your new home
"Now that you have agreed on a budget and appointed a solicitor, it's time for the fun part - finding that perfect property. Signing up to property portals or estate agency websites is a good way to begin your search. You can narrow down your search by using our search function and receive regular property updates via your myASPC account." 
Download the home report
"Before you go to see a property, download and review the home report.  Doing this in advance of viewing allows you to pay attention to any items requiring attention in person and ask any relevant questions.
"Remember that photos of the property only show the aesthetics of the space. By reading the home report, you are able to find out more about the property itself, including the condition of the property, energy ratings and council tax bands."
View your chosen properties
"Now that you've narrowed down your options to a shortlist of properties, it's time to start viewings.
"Over the last 18 months, virtual viewings have become increasingly popular. Quite often, individuals will view 5-6 properties that they are interested in virtually and only physically go and see their top properties in person.
"There is no right or wrong way to view a house as it all comes down to personal preference, but is important that you go to see more than one - that way you have something to compare it against."
Submit a note of interest
"Once you've found a home that you are interested in buying let your solicitor know. That way they can formally 'note' your interest with the seller, giving you time to decide whether or not you want to make a formal offer, and if so, how much.
"If a number of people note their interest, the seller may choose to set a closing date, allowing for all parties to make their best offer at set date and time."
Making an offer
"The next step is putting in a  formal offer through your solicitor. Each property's asking price may be stated as 'fixed price', 'offers over' and 'offers around'.  These terms have different meanings and will influence the offer that you make.
"When a property has a 'fixed price', you'll know that this is the exact price that the seller is willing to accept, where 'offers over' means that the seller is expecting this price as a minimum.
"The final category is 'offers around' which indicates that the seller is willing to negotiate a price in the region of the asking price, and they may be in a position that they are not led by money - or that they are facing a time constraint of their own.
"Relying on your solicitor for advice at this stage is crucial. Using their experience and market knowledge, they will be able to advise you on the best deal."
Offer & Acceptance
"With the exception of a closing date situation, negotiations are generally started verbally between the purchasing solicitor and selling agent and then followed up with a written offer.  The written offer becomes the first formal letter in what is often referred to collectively as the missives, or in laymen's terms the 'contract stage'.  Once the key points, such as price and date of entry have been agreed, the solicitor acting for the seller will reply to the written offer with a document that is known as a 'qualified acceptance'.  Most solicitors utilise Scotland wide Standard Conditions in the contracts."
Finalise your mortgage
"As soon as your offer has been accepted it's important to get in touch with your mortgage adviser who will find and discuss the best mortgage deal for you as well as guide you through the application process.  After completing the application, it can take several weeks for a lender to issue the mortgage offer so it really is essential to act on this as soon as possible as your solicitor will not wish to progress missives and issue a concluding missive until they know that you have finance in place.
"When you receive your mortgage offer, you should read through all of the terms and conditions surrounding your mortgage and ask about anything you are unsure of."
Moving dates
"Your moving date, or date of entry, will be agreed between both parties. At this stage it is a good idea to start researching and contacting different removal companies to obtain quotes ready for when you have concluded the missives.  Bear in mind that companies can book up weeks in advance and that certain dates and days of the week are more popular than others.
"If you are purchasing your first home and have rented furnished properties previously, do consider that certain items, particularly sofas can have quite a long lead time if ordering from new.  Start to think about anything that you may wish to order in advance."
Conclude the missives
"The offer, qualified acceptance and any ensuing documents that are due to be part of a legal contract are known as 'the missives'. These letters help to negotiate any conditions so that an agreement can be made between the buyer and seller.
"When the final acceptance letter is delivered and all 'contract' points are agreed upon, this is known as 'the conclusion of missives'. This now means that the purchaser and seller are in a legally binding contract which cannot be pulled out of without a forfeiture."
Additional actions
"There are still a couple of small tasks that need to be completed before you are ready to move into your new home. Arrange home and contents insurance for the agreed date of entry, as this is when you will become the legal owner of the property, even if you collect your keys the following day. That way, in the unlikely event of an accident such as theft or fire, you know that you will be protected.
"You will also need to make arrangements for the switch over of utilities, council tax and any paid for TV services such as sky.  Bear in mind that you will need a meter reading for the utility suppliers, so do research ahead of time to see who the best supplier will be and diary to do this as soon after taking occupancy of the property as possible.
"Another simple step which can often be overlooked is to make sure you have notified everyone of your address changing. This could be anyone from your bank, employer to friends and family. The earlier you create a list and notify people the less issues you will face once you have moved.
"After picking a removal company, it is time to start the mammoth task of boxing up your belongings. This can be overwhelming however, labelling boxes according to different rooms is the perfect way to stay organised."
Final conveyancing completed
"Two integral documents will be drawn up. Firstly, the purchaser's solicitor will create 'the disposition' which is a legal document that transfers the ownership of the property from the seller to the buyer. This document is checked by the seller's solicitor.
"Secondly, your solicitor will draw up the 'standard security' which is the deed that secures the loan against the property. For the transaction to be complete the buyer must sign this document."
Completion: You did it!
"In exchange for the purchase price, the seller's solicitor hands over the keys, the disposition and any other relevant documents. Once the keys reach your hand you can officially begin celebrating successfully buying your new home!"
At ASPC, we want to help both buyers, renters, and sellers across the North East. Our team has created a range of insightful blog posts and information pages that will inspire, inform and guide you.
Here are a few of our recent articles that you may be interested in: