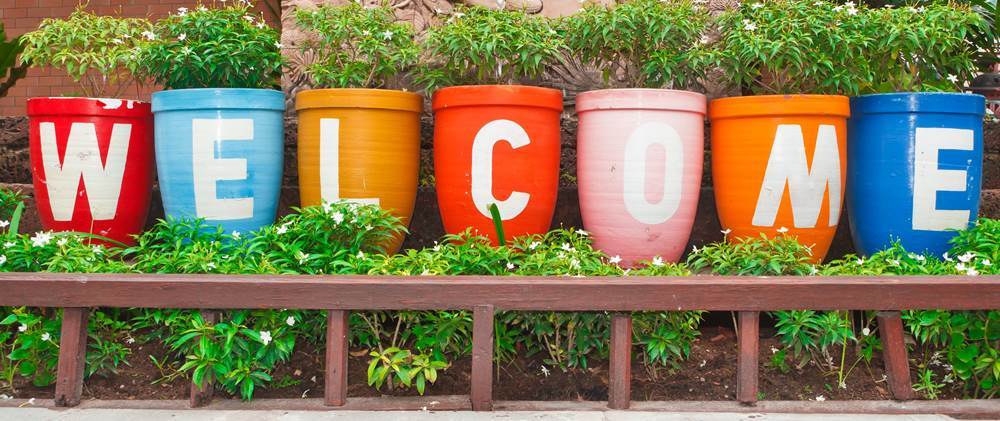 Eight dos and don'ts for showing your house to prospective buyers
It's always exciting and nerve-wracking when someone comes to view your property - you want them to like it as much as you do.
For this reason, some people prefer to show the property to prospective buyers themselves. Remember too, that prospective purchasers usually prefer to be shown round by the owner, as the owner will be able to answer queries.
We take a look at what you should – and should not – be doing when people are viewing your home.
DO learn your facts
Make sure you know all about the property before you show it. This includes details such as the year any changes or additions were made (e.g. a new boiler, new bathroom). You will probably know all this because, in Scotland, you will have completed a Property Questionnaire for the Home Report.
Think about anything you might ask about a house, and everything you had to cover in the Home Report.
If there were any 'category 3' issues raised in the Home Report Survey, viewers may ask for more information – be sure to have an answer ready. If it's something you're getting fixed, explain this and when it will be completed.
DO a run-through before your first viewer
It's a good idea to have a practice tour of the property before your first viewer drops by.
Take your friend or family member for a walk around the property, deciding in what order you're going to go through the rooms, as well as practising what you are going to say.
DO tidy up beforehand
This should go without saying, but, sadly, we have to say it anyway. You will have tidied up your property for taking photos, but make sure it stays tidy for viewers.
Homedresser has previously provided ten top tips for maximising your home's potential, but the most important note is the fine line between 'lived-in' and 'messy'.
DO make sure children are entertained and out of the way
If you have children, it's fine for them to be in the house while you are showing viewers round, but make sure that they are occupied.
Watching TV, reading a book, doing an art project or even tagging along with the tour are all acceptable, depending on attention span.
If you prefer, have a friend or member of the family take the littles ones out.
DO be flexible with your viewing times
A lot of property viewers will be workers, so it's important to be flexible with when you are free to show people around.
Being able to show viewers around the property at least some evenings a week and at the weekend will make it much easier for people to see your home.
DO give your viewer a chance to look around the property by themselves
After showing people around, it's important to give them a few minutes to discover the property by themselves.
This gives them time to discover the view, take in the layout and storage and chat about what room can be used for what.
DON'T talk about other viewers
Of course, you want every viewer to feel like this would be the perfect home for them, but the way to do this is not to criticise previous viewers for any habits they may have had or what they may have asked.
If the viewer asks how many viewers you have had, feel free to tell them the number – especially if it has been very popular.
DON'T be afraid to add some personality
It's okay to add some flavour to your tour, whether it's reminiscing about your childhood memories in the house or explaining the origins of an interesting feature.
This can help people feel more at home, and can help them imagine forming their own memories.
Above all, relax, and enjoy yourself.