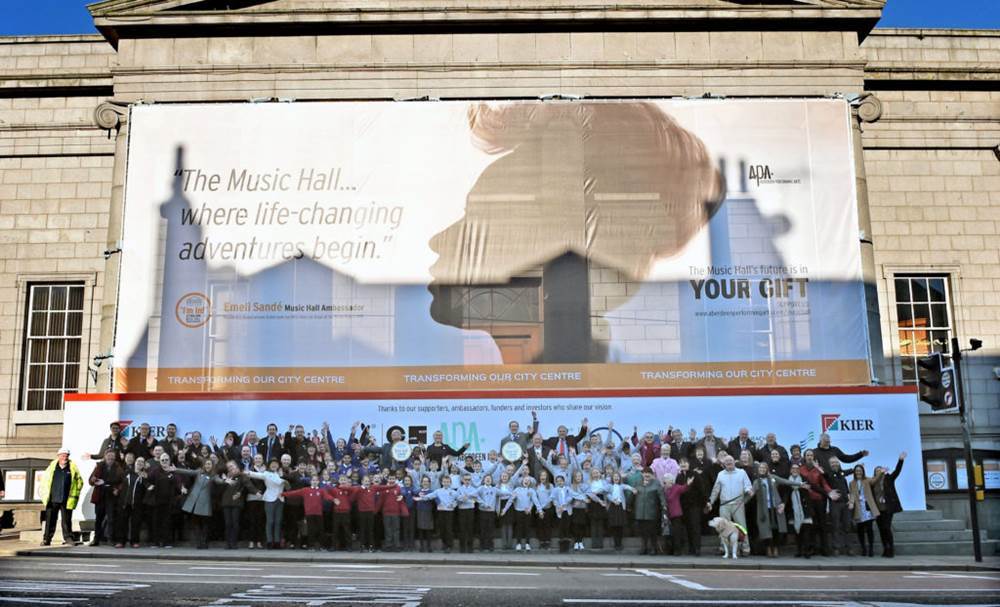 ASPC sponsors Aberdeen Music Hall as refurbishment gets underway
ASPC is pleased to be a corporate sponsor of the refurbishment of the Music Hall in Aberdeen.
This comes not long after The Kier Group, contractor for the Music Hall, came on site to begin its two years of work to transform the concert hall.
The project is spearheaded by Aberdeen Performing Arts (APA), the charitable trust that runs three of the city's iconic arts venues, the Music Hall, His Majesty's Theatre (HMT) and The Lemon Tree.
Improvements to the historic building are set to include a new-look auditorium, a 100-seat performance space and a new café, and new ramps and lifts to improve access to all areas.
We at ASPC have previously discussed the renovation plans for Aberdeen's Music Hall, but with the construction team moving in and work now underway, we are delighted to be a sponsor.
With our sponsorship, APA has raised just over 80% of the final total it requires for the project, £7.9m, ahead of re-opening in Autumn/Winter 2018.
Site preparation began in April 2016, with staff moving out to The Lemon Tree, while The Kier Group began work in October.
Those who have recently passed by the building will have noticed a new wrap around the building, featuring Alford-born singer Emeli Sandė.
The wrap on the Union Street venue explains the project and encourages the public to get involved.