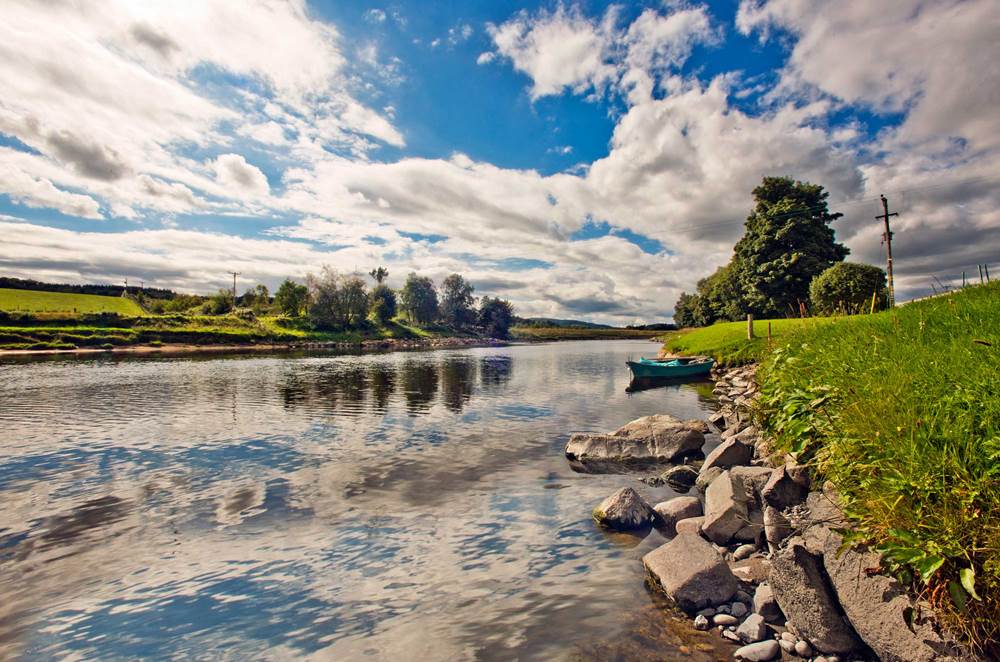 River Dee – Why it's Muriel Thomson's favourite view
This year, our ASPC calendar consists of a unique collection of images which represent personal significance for people with a special connection to our wonderful North East. Every month, we'll take a look at the reason why that month's view is so special and highlight the beautiful photograph by photographer Ray Smith.
The River Dee is an 85 mile stretch of stunningly clear water which flows from the Cairngorm mountains all the way through to the Aberdeen harbour, where it joins the North Sea. Rising at roughly 4,000 ft. in elevation, it has the highest source of any major river in the UK.
On its spirited journey, the fast-flowing river passes through numerous picturesque areas of Aberdeenshire. However, it was one view in particular that captured the attention of Muriel Thomson, PGA golf professional, and is featured as April's image in our 2017 calendar.
Muriel said: "My special place in the North East is down by the River Dee on the outskirts of Banchory where I go to sit and relax – I've been there so many times when I'm out walking or on my bike.
 It's a lovely peaceful place to sit and enjoy the sound of the river, the fish jumping, the various birds and a lovely view – and of course a flask of tea!"
The name of the river itself is recorded from as early as 2AD and is derived from the Roman "Deva" meaning "Goddess".  This divine title is more than realised in River Dee's captivating beauty and famed abundance in salmon!
The River Dee has long since been a cherished spot for many, particularly Queen Victoria. The monarch loved the area so much that she built Balmoral Castle there, which remains a popular destination for the Royal Family today – causing the region to be affectionately dubbed "Royal Deeside."
What's your favourite spot on the River Dee to soak up some relaxation?