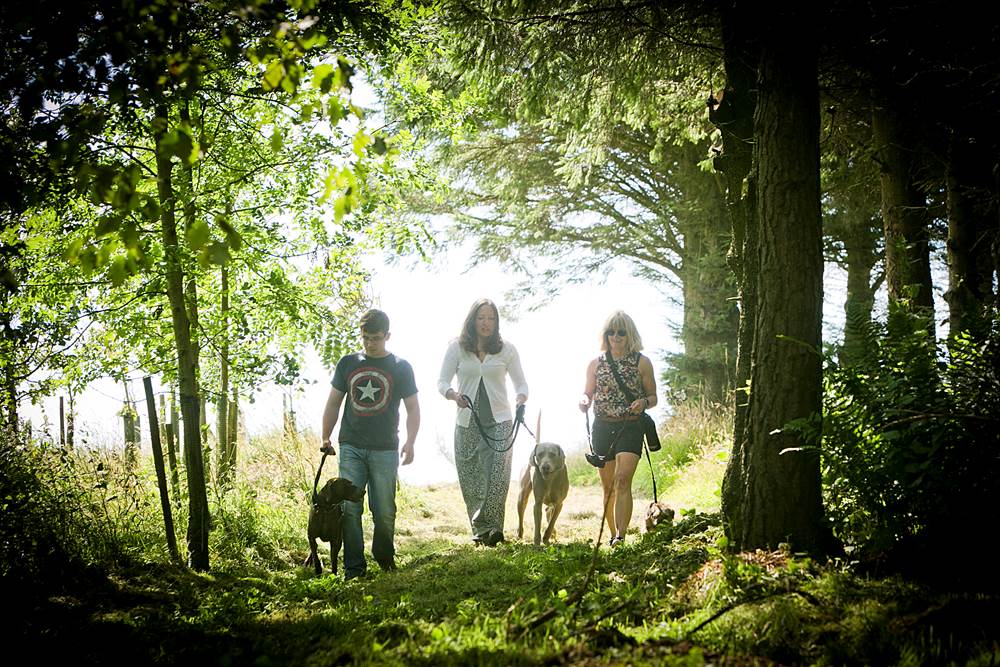 Six Reasons to Discover Chapelton
Chapelton is an interesting new town in the making just south of Aberdeen.
In 2015, ASPC spoke to Lady Caroline Southesk, co-director of Elsick Development Company to discover how the plans were getting on – and since then there has been a huge boom of activity.
After the announcement in April of expansion plans for Chapelton, ASPC asked the Elsick Development Company to explain a little bit more about what the community offers.
They have provided their six reasons as to why the Kincardineshire community is not only a great place to set up home but also a great place to visit.
Coffee & cake aplenty
Run by owner Anita and her team, Chapelton's popular haunt, Teacake, offers a variety of irresistible home bakes and lunch delights. And for those looking for more than a coffee the outlet now offers a variety of alcoholic free beverages, including the world's first non-alcoholic spirit Seedlip Gin. This is the perfect pit-stop for a Sunday drive.
Preening & pampering
For those looking for a spot of pampering, the town's beauty salon, The Lounge, offers a range of relaxing treatments as well as the usual hair and beauty salon services. A fun way to start a Saturday night out, they also take group bookings for luxe-blow dries, on trend nails or evening makeup.
The Chapelton Trail
People looking for a new weekend walk, or amble with the dog, can enjoy the Chapelton Trail. Suitable for all age groups, the trails have been designed to allow local families to get outside and take advantage of the great scenery that is on our doorstep.
The three mile trail offers walkers access to some of Aberdeenshire's most scenic spots overlooking the North East coastline.
Starting with a climb to the copse at the top of the hill, the route takes walkers down a track to the Duke's Walk, a rhododendron area planted by the third Duke of Fife, before returning to Hume Square via the Causey Mounth.
Chapelton Bike Ride
The inaugural ride in 2016 was such a success, attended by hundreds of participants and spectators and raising over £6,000 for North East Sensory Services, that the Chapelton Bike Ride is back on the events calendar for 2017.
Set to return on Sunday 3rd September the event will see cyclists race across either a 42 mile or 12 mile route whilst there is also a walk on offer for young families at the nearby Elsick House.
Participants and visitors alike will be rewarded and refuelled with a selection of local produce which can be enjoyed from stalls surrounded by live music and entertainment.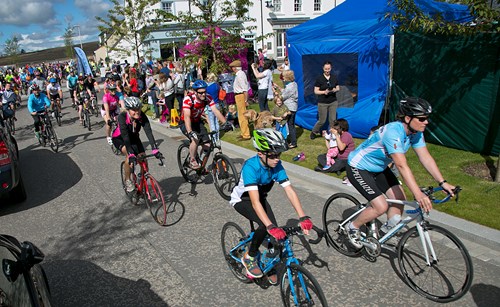 Woolie Mamas
The Woolie Mamas is a weekly crochet club (knitters welcome too!) based in Chapelton's Community Interest Company (CCIC) Cabin. Whether you want to improve your skills or are starting out from scratch, the group has a number of regular mamas who are happy to be on hand to help you out.
For those with their wee ones in tow there is a safe area for them to play in and a selection of toys to keep them entertained. And, of course, there is always a good brew and a biscuit on offer to enjoy whilst you crochet and chat.
The CCIC Cabin is available to all of those looking to book an area for an event or activity which is of community benefit. Should you wish to enquire about hosting a one off or regular event at the Cabin please email: info@chapeltonofelsick.com
Five star childcare
The town's very own pre-school nursery, Croft Nurseries Ltd, was recently (February 2017) awarded the Care Inspectorate's highest grade across all inspection criteria from care and support, to staffing and management / leadership.
Open to those from neighbouring communities, as well as Chapelton residents, the nursery comprises four spacious playrooms distributed over two floors. They are all well equipped with suitable resources for the ages and stages of the children. The children also have access to an outdoor play area and there is parking for parents close to the nursery entrance.