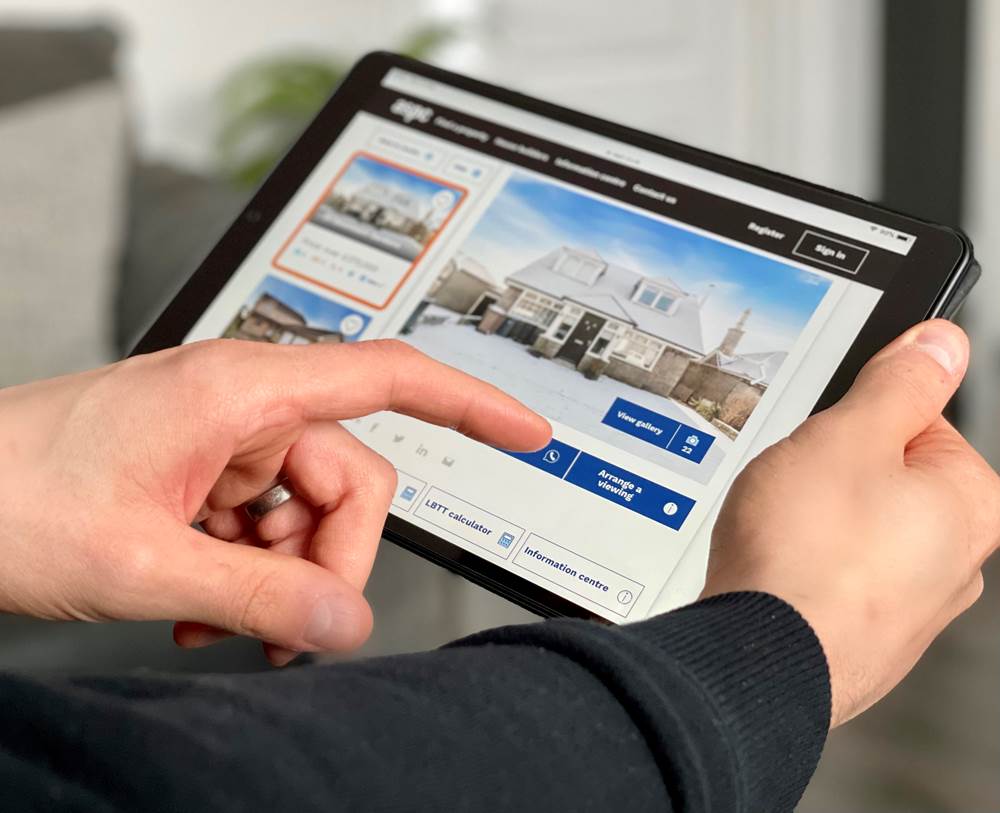 FAQs about listing your property with ASPC
Selling your house is a big step, and without the right guidance, the process can seem quite daunting. At ASPC, we're here to help make the selling process hassle-free, starting with a valuation by experienced local solicitors.
In our latest blog post, CEO Lorna Coutts answers the most frequently asked questions that are asked by people looking to sell their property.
What is the process if I want to advertise my property on ASPC?
"At ASPC we act as the central property portal for advertising properties on behalf of our member firms.  In order to advertise your property with us, it has to come in through a solicitor firm.  The insertion fee for member firms is £300 for sale properties with an asking price of £80,000 or over and £150 for sale properties with an asking price of up to £79,999.
How do I find the right solicitor for me?
"When appointing a solicitor, it's important that you take the time to research who is available and whether or not they are what you are looking for. Take time to speak to friends, colleagues and family about their experiences, and also take the time to speak to a few solicitors before making a decision.
"You can find a list of our member firms with their contact details here"
What are the benefits of using a solicitor?
"For both the buyer and the seller, a solicitor will make the entire process a lot less complicated.  Once you know that you intend to put your house up for sale, engage with a solicitor as soon as possible.  This will ensure that from the start you are obtaining advice on all aspects of marketing and legal work.
For example, you will receive advice on presentation of the property, professional photographs will be obtained and the home report expedited through a surveyor.  In addition, preliminary matters for the legal work – checking your title deeds, contacting any lender and any pre-registration matters, will be attended to in good time reducing the risk of any legal matters holding up a sale.  Only a solicitor will be able to help you throughout the whole process, dealing with the varied matters and different organisations involved.
An important benefit of using a solicitor arises if there are post-settlement issues.  As part of the overall service, our member firms will help you with any such issues as part of the service.
Can I see how many people have viewed my property?
"Your  agent will share a private web page with you which allows you to see the statistics for your property - how many people have clicked through to view your property (not just scrolled the images on the property search results page), how many home report views and how many people have added it to their favourite properties."
What are the benefits of using ASPC?
"We're the most effective portal for the North East bringing buyers and sellers together, no matter where they are located in the world. As a not-for-profit organisation, ASPC's resources are constantly reinvested into developing the services we provide, for your benefit. These include:
We have the largest active database of people looking to move home in the North East
On average 8,000 MyASPC account holders are notified daily about properties matching their specific criteria
We work with local member firms right across the North East
Nine out of ten purchasers already live in the North East
On average a property advertised on ASPC sells every 25 minutes
How do I get my property promoted on your social media?
"We choose homes to feature on our social media every fortnight. If you would like ASPC to consider promoting your property on our channels, please contact us via our social media.
"Unfortunately, we cannot feature every request but we aim to help as many people as possible. In the meantime, you can use the social sharing icons on your property listing to share it on your own social media accounts and ask friends & family to do likewise."
Do I have to pay extra to get my property on your social media?
"We select properties to feature and there is no charge involved for the properties that we do choose."
I am thinking of relisting my property, can you offer a reduction in the fee for a relist?
"Unfortunately, we cannot offer a reduction on a resubmission but if you are keen on having your property relisted, you can do this through your solicitor."
If I relist my property on ASPC, will I go back to the top of the page?
"In short, yes if you relist your property you will go to the top of ASPC again. But before you do so, we would advise that you speak to your solicitor about your listing and if there are any changes that can be made to help you first."
At ASPC, we want to help both buyers, renters, and sellers across the North East. Our team has created a range of insightful blog posts and information pages that will inspire, inform and guide you.
Here are a few of our recent articles that you may be interested in: