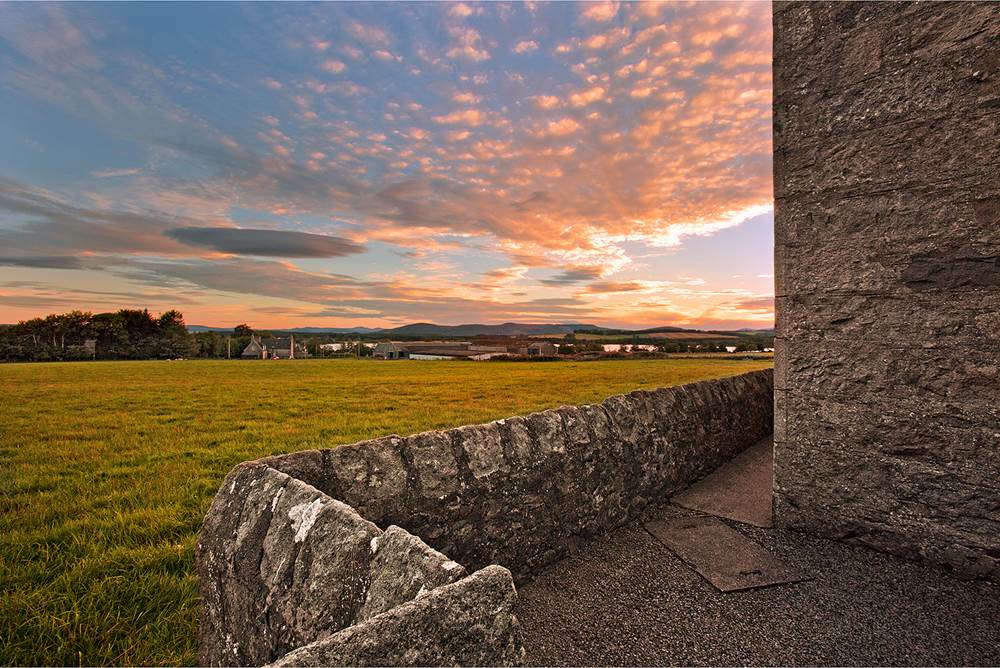 Skene School - why it's Professor Alex Kemp's favourite view
This year, the ASPC calendar consists of a unique collection of images which represent personal significance for people in the North East. Every month, we'll take a look at the reason why that month's view is so special and highlight the beautiful photograph by photographer Ray Smith.
In June, we are treated to a beautiful view from Skene School at sunset, chosen for us by Professor Alex Kemp, professor of Petroleum Economics and Director of the Aberdeen Centre for Research in Energy Economics and Finance.
Alex said: "I have many happy memories of my time as a pupil at Skene Primary School. The photograph is taken at the corner of the playground. If our football went into an adjacent field when the oats were fully grown, any attempt to retrieve it was met with severe reprimand from the headmaster. I lived at the other side of the Loch of Skene which is clearly seen in the photo."
Situated about half a mile outside of the village of Kirkton of Skene, the primary school serves around 65 pupils between the ages of 4 and 11.
It was built at the start of the 20th century and has been a crucial part of the community ever since. The school has been awarded a Record of Commitment, marking the first stage of the UNICEF Rights Respecting School programme.
The stunning view shown in Ray Smith's photograph touches on the Loch of Skene, which has always been an integral asset for Kirkton of Skene and surrounding villages.
Before 1905 the water from the loch was used to make tweed and power the nearby mill wheel. However, since the closure of Garlogie Mills the partly man-made freshwater loch was used as a method for generating electricity until 1951.
Today the loch is enjoyed as a beautiful feature of the landscape, and is home to a vast range of wildlife including goldeneye ducks and pike. It's relatively shallow depths and picturesque scenes make it a popular spot for water sports and it is the base for The Aberdeen and Stonehaven Yachting Club.