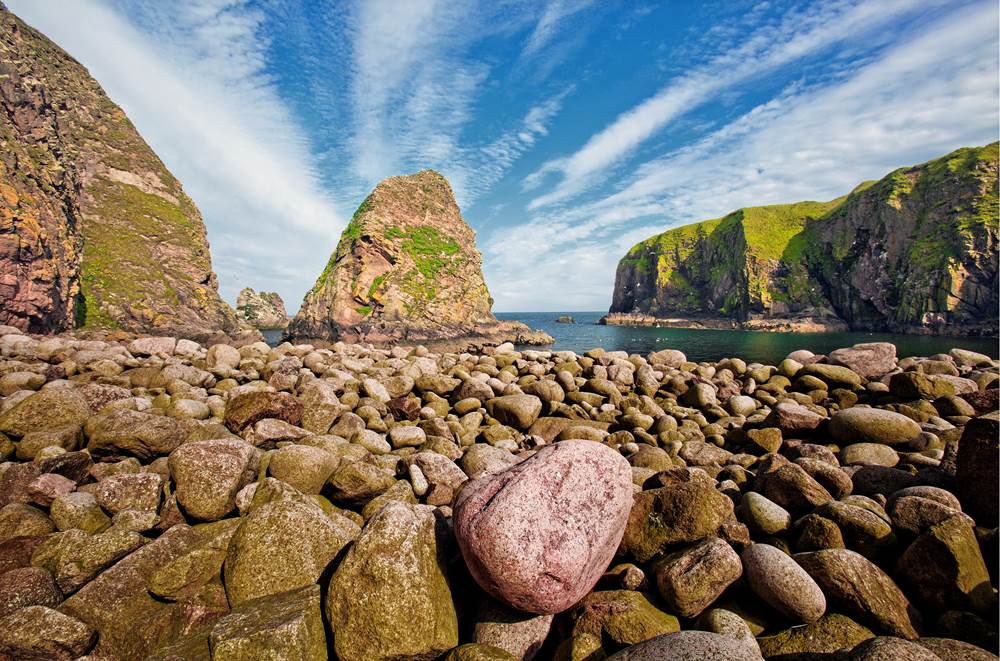 The Bullers of Buchan - Why it's Robert Lovie's favourite spot in the North East
Each of us has a spot in the North East that we hold close to our heart, and our 2018 calendar sets out to share just what these special views mean to us.
For each month, we have asked someone with a connection to either ASPC, or Aberdeenshire itself, to choose a location and tell us why it is significant to them, showcasing the view with a beautiful image from photographer Ray Smith.
With the festive season now well and truly here, December shines a spotlight on the Bullers of Buchan, as chosen by Scottish entertainer, presenter and host, Robert Lovie. He said: "A must-see for any visitors who I take to my native homeland of Aberdeenshire, is the Bullers of Buchan.
"The Bullers are a unique and quite spectacular seascape lying between the spooky ruins of Slains Castle and tranquil Cruden Bay to the south, and Longhaven and Peterhead to the north.
"The sheer cliffs and huge natural archway echo amazing sounds of the North Sea, and its 100 foot cliffs are a haven for bird life from Kittiwakes and Fulmars to those cheeky Puffins. It's beautiful on a bonny day and even better in a storm!"
The Bullers of Buchan formed due to a collapsed sea cave which created a circular chasm, approximately 30 metres deep. This is filled by the sea, flowing through the naturally-formed archway, forming what could be described as a 'pot', making for a dramatically photogenic scene.
This area is a fantastic spot for walkers thanks to the unique landscape, diverse wildlife and eye-catching wild flowers, with the latter most prominent during spring and summer. Beyond the birdlife touched upon by Robert Lovie, visitors could also spot seals and dolphins, if luck is on their side.
A particularly picturesque route starts from the village of Cruden Bay, leading along the coast towards the impressive ruins of Slains Castle and through to the Bullers of Buchan. Those who relish a longer trek can continue on to the fishing village of Boddam, near Peterhead. Details of the route, as well as points of interest to be spotted along the way, can be found here. When walking around the area, great care should be taken due to the unprotected cliff edge, while dogs and children should be supervised at all times.
Visitors to The Bullers of Buchan can take advantage of the free car park, with a road leading to the nearby 'village' which is in reality a small hamlet of cottages. Those looking for more amenities will find these in Cruden Bay, Boddam or Peterhead.