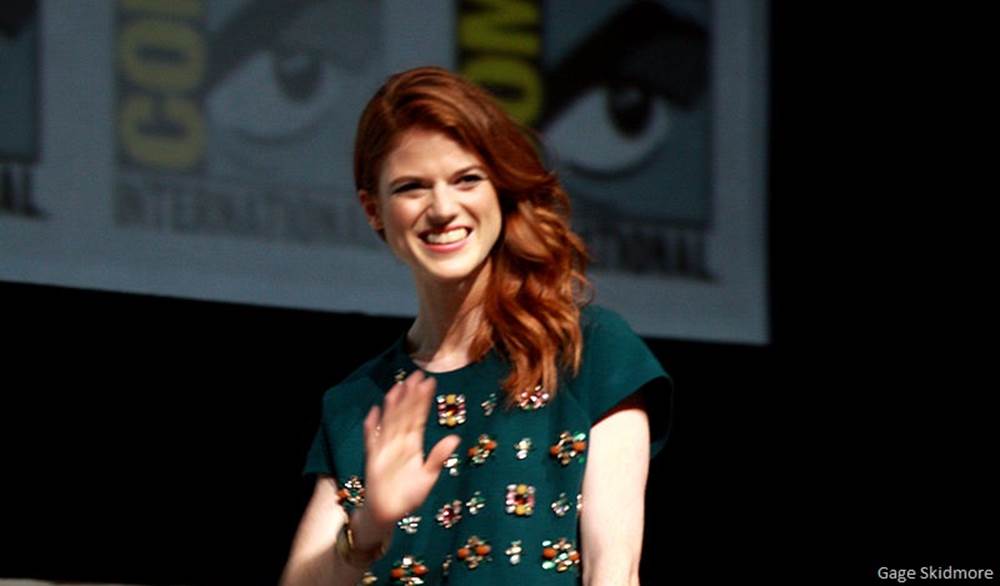 Five famous actors from Aberdeenshire
From the stage to the screen, our homeland has produced quite the cast over the years!
From blockbuster television stars, to true thespians – here are five actors who started life right here in Aberdeenshire. Can you think of any others that we missed?
Rose Leslie
Were you aware of the Aberdeenshire influence in the Game of Thrones series, no? "You know nothing, Jon Snow."
Before she was canny wildling Ygritte, Rose was born to the noble Leslie family in Aberdeen. Her father is the Aberdeenshire Chieftain of Clan Leslie while her mother is of Clan Fraser and descended from Charles II of Scotland and England.
Leslie grew up at Lickleyhead Castle in Aberdeenshire, the ancestral seat of her family and attended primary at Rayne North school. She went on to study at the London Academy of Music and Dramatic Art and landed her first big role as Rhian in the television drama New Town.
Since then she has risen to success through her performances in Downtown Abbey, Luther and, of course, Game of Thrones. 
David Rintoul
On the other side of The Wall, the Seven Kingdoms was once ruled by another who hailed from Aberdeen, with David Rintoul taking on the role of Aerys II, otherwise known as the Mad King and father of Daeneyrs Targaryen.
In terms of regal roles, this was rather a small one in the grand scheme of David's career which saw him take the titular part in Macbeth on stage. He had an extensive stage career both with the Royal Shakespeare Company and the Royal National Theatre, appearing in A Midsummer Night's Dream, As you Like It, Hamlet and as Charles Dickens in Andersen's English, a play by Sebastian Barry.
As well as his stage career, David appeared in a number of television and film productions, including the political thriller Ghost, alongside Ewan McGregor and Pierce Brosnan, and the eponymous role of Doctor Finlay in the 1990s follow up to Doctor Finlay's Casebook.
He has found further success through voice acting - voicing roles on popular children's programmes such as The Adventures of Captain Pugwash and Peppa Pig.
And to think he first made the headlines in a Gordon's College performance of HMS Pinafore in 1965. 
Michael Sheard
Michael Sheard was perhaps best known for his role of Mr Bronson in the children's television drama Grange Hill, and for the character's memorable exclamation of "You, boy!". 
Originally born as Michael Perkins in Aberdeen, the actor went on to enjoy a wide ranging career across both film and television. He played the role of Hitler five times in his career, including in Indiana Jones and the Last Crusade.
His seemingly bit-part role of Admiral Ozzel in Star Wars - The Empire Strikes Back has attracted an almost cult like status amongst fans of the series – with George Lucas pronouncing it as "the best screen death I have ever seen".
He has also appeared with perhaps more incarnations of the Doctor than any other actor, with a series of roles in the popular Doctor Who series over a 20 year period.
Michael, sadly, passed away in 2005, at just 67 years of age. As well as a varied acting career, he also produced four autobiographies in his lifetime – the first of which contained a foreword from his Escape to Athena co-star Roger Moore.
Christopher Malcolm
Admiral Ozzel wasn't the only Aberdonian to make an appearance in The Empire Strikes Back, with Christopher Malcolm taking the role of the rebel pilot Zev Senesca or, as he was more commonly known, Rogue Two.
Born in Aberdeen in 1946, Christopher's family emigrated to Canada where he studied theatre at the University of British Columbia. He returned to the UK and began acting with the Royal Shakespeare Company as well as appearing in films such as Jim Henson's Labyrinth and Highlander.
His first big role came in 1973 in the form of Brad Majors in the original stage production of the now cult classic – The Rocky Horror Show. 
In 1990, Christopher was involved in the West End revival of the show, but this time as a producer. The Piccadilly Theatre Production was Olivier nominated and was a huge success in the UK and went on to complete four nationwide tours over the next ten years.
Christopher Malcolm passed away in 2011, with his final television performance being that of Justin in Absolutely Fabulous. 
Laura Main
Before attending the Webber Douglas Academy of Dramatic Art in London, Laura Main of Call The Midwife went to school at Hazlehead Academy and took dance lessons in Aberdeen.
While her role of Sister Bernadette may have caught our attention in television, Laura has had an eventful stage career which started from a very young age in her hometown of Aberdeen.
The actress's first role was that of Annie at the Aberdeen Arts Centre at the age of 14 in the Phoenix Youth Theatre production of the musical. She took to the stage several more times before her London relocation in various performances at His Majesty's Theatre, notably as Louisa Von Trapp in The Sound of Music. 
Since then she has performed in several productions with the Royal Shakespeare company and just last year was cast in the lead role of Princess Fiona in the UK's second tour of Shrek The Musical. Her first performance was on the 12th of December 2017 at the Edinburgh Playhouse and the production will run until January of 2019.
If you want to catch her on her home turf of Aberdeen then you'll have to be quick – the tour is visiting His Majesty's Theatre from 28th of February until Sunday the 11th of March!