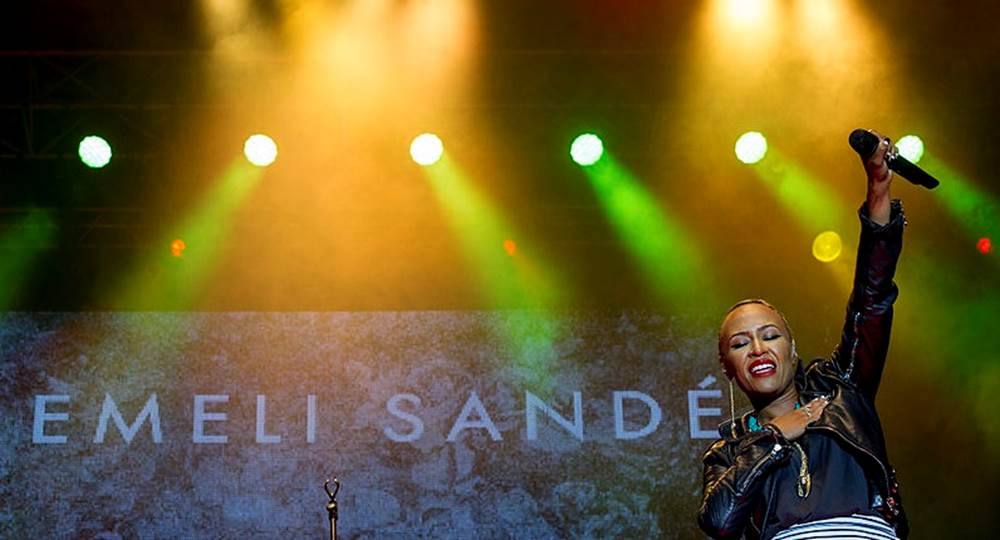 Famous Musicians of Aberdeenshire
As well as strong musical traditions, the North East is home to several important music venues – ranging from impressive concert halls to the smaller pubs and events where emerging artists first break on to the music scene.
It is then perhaps not surprising that Aberdeen has been home to a number of talented musicians. What might surprise you, however, is who they are. Below is a list of five of Aberdeen's most celebrated musicians – are there any that you would add?
Connor Ball
Connor Ball, the bassist and backing vocalist for popular boy band, The Vamps, was born in Aberdeen in 1996.
Despite his Aberdonian heritage, the musician doesn't seem to have retained much of a Scottish accent as he moved to Warwickshire at a young age, where he grew up and was educated.
However, this is not to say that he has forgotten his roots, and the young man once took to the stage at the AECC sporting a kilt.
Connor joined the other members - Brad Simpson, James Mcvey and Tristan Evans in 2012, to complete the soon to be, extremely successful, British pop-rock group. The band have released three studio albums and, their UK and European, Night and Day Arena Tour will kick off later this year.
Annie Lennox
With eight Brit awards, four Grammys, a Golden Globe, and not forgetting an Oscar – Annie Lennox is certainly one of Aberdeen's most decorated musicians.
Born on Christmas Day of 1954 in the old Summerfield Maternity hospital, 'Ann' showed signs of musical prodigy from a very early age and left her hometown in the 1970s after being awarded a place at the Royal Academy of Music in London.
Lennox performed with bands Dragon's Playground and the Tourists before finding true fame as one half of the synthpop duo – Eurythmics. The group's second album 'Sweet Dreams (Are Made of This), featured the iconic title track and was the real commercial break through.
Since then Annie has been a household name, going on to develop her own solo career from 1992, achieving quadruple platinum status with her first album, 'Diva'.
Today Annie Lennox is distinguished as the 'most successful female British artist in UK music history' and is included in Rolling Stone's 100 Greatest Singers of all time. As well as her music career, the star is celebrated for her political activism and philanthropy – notably through her work to help raise money and awareness for women and children affected by HIV and Aids in Africa.
Emeli Sandé
While born in Sunderland in 1987, Adele Emily Sande (more popularly known as Emeli Sandé) moved to Alford, Aberdeenshire when she was just four years old.
Growing up she attended Alford Academy where her father was a teacher, and was very dedicated to her studies. Despite being offered a record deal at 16, she turned it down in favour of studying medicine at Glasgow University. She ended up obtaining a degree in neuroscience and then, with an education to fall back on safely under her belt, she embarked on a rewarding career in music.
Before the age of 30, Emeli had sold more than a million copies of an album, won three Brit awards, performed at both the opening and closing ceremonies of the London Olympics, and has received an MBE.
Despite her global success, the singer still fondly remembers the place where her career first started to take off, saying: "Sometimes you can get caught up in the industry and want to achieve this, that and the other. But then going back to Aberdeen and remembering all the little bars I used to play, I thought it was so nice they supported me."
Evelyn Glennie
Emile Sandé wasn't the only musician to represent Aberdeenshire in the 2012 Opening Ceremony, with Evelyn Glennie not only performing on the night but also collaborating with Underworld on the official soundtrack for the event.
Born in 1965, Dame Evelyn Glennie is a celebrated virtuoso percussionist who was raised in Aberdeenshire. Her father, Herbert Arthur Glennie, was an accordionist in a Scottish country band and her development was strongly influenced by the musical traditions of the North East.
Glennie has been profoundly deaf since the age of 12, but uses other parts of her body to feel the sounds of music, being known to perform barefoot so as better to sense the vibrations.
Despite not being able to hear in the traditional sense, Evelyn is astoundingly virtuosic in her field, being the first person in history to successfully maintain a full-time career as a solo percussionist.
Evelyn has received over 90 international awards during her career, including two Grammys and the Polar Music Prize. Evelyn is a pioneer in sound creation, and still tours extensively – performing in more than 100 concerts a year.
Paul Mealor
Although born and raised in North Wales, Paul Mealor has to be included in this list, as he has been living in Aberdeen since 2003 where he occupies the role of Professor of Composition at the University of Aberdeen.
Mealor shot to stardom in 2011 when his motet 'Ubi Caritas et Amor' was commissioned by Prince William for his Royal Wedding to Kate Middleton. This exposed Paul's music to an audience of over 2.5 billion people – the largest in broadcasting history. The piece has since topped the Classical singles charts in not only the UK, but also the USA, Australia, France and New Zealand.
In the 2012 he was voted the 'nation's favourite living composer' and achieved the highest placing for a new entry in the Hall of Fame's history with the song 'Wherever You Are' which soared straight to number five. The song was the fastest selling single since Elton John's 'Candle in The Wind' and was the UK's Christmas number one in 2011.
He has received many awards and accolades so far, in his career, including Fellowship of the Royal Society of Arts , being appointed a Free Burgess of The City of Aberdeen in 2012, and in January of this year HM Queen Elizabeth II appointed him an 'Officer of the Venerable Order of St John'.