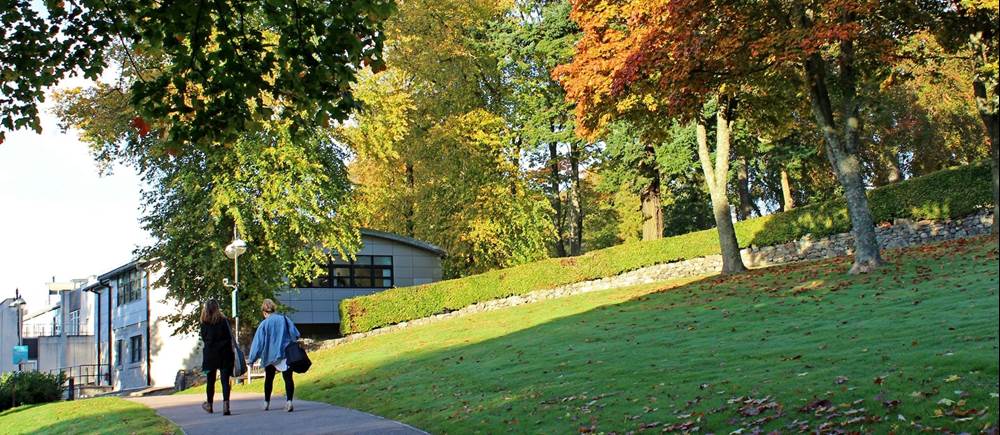 Five facts about Robert Gordon's University you might not know
While the University of Aberdeen might have a longer history, it doesn't mean that Robert Gordon University is any less intriguing. From its unusual start on the education scene, to its modern status, here are a few facts about the respected educational institution that might just surprise you.  
A Healthy Education
The institution that we know today as Robert Gordon's University has, as its origins the founding of 'Robert Gordon's Hospital' in 1730 by the eponymous Aberdonian philanthropist.  'Hospital' here, however, indicated 'a residential school for the education and accommodation of poor boys.'
Over time this developed into a College for both adult and children's education, with advanced education splitting into its own technical college in 1910, transitioning to an Institute of technology in 1965.
Under the reforms introduced by the Further and Higher Education Act 1992 the Institute was officially recognised as The Robert Gordon University in June of 1992. 
A Degree of Success
According to the 2017 Higher Education Statistics Agency survey, Robert Gordon University was ranked 6th in the UK out of 151 universities for job prospects. An impressive 96.5% of graduates are either in work or further study within six months after leaving University. .
Will Ritchie, careers consultant team leader, suggested this was down to a close relationship with industry to ensure courses are tailored to meet the needs of employers.
What Might Have Been
In 2002 discussions took place between Aberdeen University and RGU in favour of coming together as one institution.
The University of Aberdeen was actually formed by a similar approach between King's College and Marishcal College in 1860 (you can read more about this in our previous blog). On this occasion it was decided that the two very different universities would benefit more from remaining separate.
The two universities have since continued to work closely together in some areas to deliver the best service to the student communities.
City Centre Presence
In 1998, RGU moved to its Garthdee campus on the banks of the River Dee. But did you know that the university still has a presence in Aberdeen city centre?
The university still owns premises in Schoolhill. While some of the buildings have been sold (including the Clarke building and old Students' Union buildings to a hotel chain in 2016), the old Gray's School of Art building (part of the original Robert Gordon Hospital site) was converted to administrative use in the 1960s, and is still used by RGU.
A Transparent Business Model
The beautifully crafted glass structure of RGU's Aberdeen Business School was in fact created by the same architects who designed Glasgow's SEC Armadillo, 30 St Mary Axe (popularly known as "The Gherkin") in London, the Reichstag restoration in Berlin, and the Millau Viaduct in France (not to mention numerous Apple stores).
Foster and Partners are particularly known for their high profile glass and steel buildings, which would explain the eye-catching design of Aberdeen Business School (however, as is custom, a bit of granite managed to make its way in there).
Construction took more than a year and cost around £19.5 million to complete - opening in 1998, and winning a Royal Institute of British Architects Award for Architecture the following year.
Today the stunning structure is home to those studying Accounting and Finance, International Business Management and a wide range of other courses.